All Luxury Apartments LTD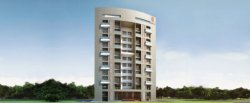 Let's start with your definition of dream home. Unlike others your definition of dream home narrates a dream that encompasses of all the luxury of spacious living, the serenityof tranquil vistas, the benefits of prime location and not to forget a hi-tech but smart home. And it gives us immense pleasure to inform you that your dream home is not just a dream but has become a reality now, as this piece of paradise has been actually created on earth. With the introduction of Meander, high-end luxury project at Kharadi, BramhaCorp Ltd defines new age living. This classy and ultra-luxurious Kharadi apartment is all designed to help you make peace with happiness and luxe.
The exotic offering of 2BHK to 3 BHK luxury apartments in Kharadi are all designed to make you proud of what you own. The prime location of Kharadi is the most alluring factor of Meander along with its vicinity to all the well-known shopping destinations in Pune. The city's paramount malls like the Phoenix Market city, Inorbit mall, Pulse mall have close vicinity to this luxury apartment of Meander at Kharadi. Some of the best School and colleges in city are located near to Meander. Even the main banks, various IT parks and cool office spaces at nearby area of Hadapsar and Kondhwa is near to Meander and offers you the gift of exciting life.
Its luxury calling at Meander- Luxury Apartments in Kharadi with detailed specification and highly defined features.It has been especially created with wave architecture, for the penetration of maximum sunlight in the apartments thus delivering you happy and fresh mornings. To promote smart living every house is provided with solar panels to save electricity in every way you can. Leisure spaces like the amazingly fabricated rooftops where you can reflect yourself through swanky parties or a traditional family affair or a silent meditation zone, thus contributing to better life.The flush pool at the premises of Meander takes care of the much needed refreshments. Now enjoy around the pool side or take a dive in the water at this refreshment destination.
To make happiness and harmony dwell in your livesMeander offers you the tailored spacious designs. Now catch the view of the beautiful panorama around you at Meander and indulge in the enticing happiness. BramhaCorp Ltd has left no stone unturned to give you what you deserve as this cornered apartments of Meander has been structured to give you a 3 sided view that ensues pure indulgence.
Situated opposite to the 5 Star Hotel Radisson Meander is everything you dream of. So not only the Flats in Kharadi but all the nearby in your address will for sure create a lasting impression on the minds of your colleagues, friends and other visitors. The issue of limited parking spaces has caused lots of ire among the homebuyers but be at comfort at Meander as it offers ample car parking space to fit in your and other's car as well.
✔
Mercedes wallpapers
all models.
You might also like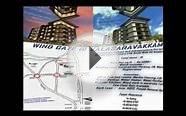 Wind Gate Luxury Apartments For Booking - 9884887007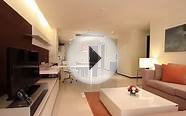 Luxury Apartment For Rent at Oaks Sathorn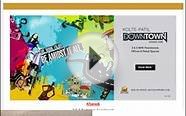 Kolte-Patil Developers Ltd. Redefines Luxury Properties in ...
Cute Tpu JasonMurphys Small Apartment Kitchen Case Cover For Galaxy S3


Wireless (JasonMurphys)




Snap-in case adds a splash of color and provides protection from scratches.
This screen protector compatible with galaxy s3 features easy to install installation steps
Delivers instant all around protection from scratches
The bumpers hug the outside edge of the galaxy s3 to protect the phone from bumps and scrapes,
Mirror screen protector compatible with galaxy s3