Luxury car brand names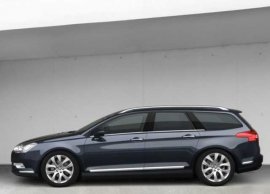 • Citigo
• Octavia
• Fabia
• Superb
• Rapid
Peugeot, Citroen and Renault from France – French cars are famous for its quality and hi-tech engineering. Peugeot has designed a number of superior cars since 1889. In 1975, Peugeot took over Citroen.
Both the companies share engineering and technical resources, but maintain their identities of two brands. Both brands have had their yearly award victories, but Citroen takes pride of winning 3 different rally race championships.
Renault was established in 1899 and has specialized in manufacturing different kinds of vehicles including sedan, racecars, vans, tractors, buses, tanks, tractors and trucks. Renault also won European award six times in last four decades.
Popular France branded models include –
• Citroen – C1, DS3, C3, C5 Tourer and C4 Picasso
• Peugot – 208, 208 GTI, 308 and 2008
• Renault – Clio, Clio 200, Megane, Megane RS and Captur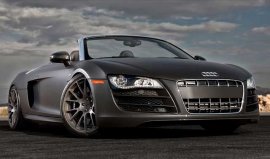 Audi, BMW, Mercedes-Benz, Porsche and Volkwagen from Germany – German engineers have covered the top line of luxury cars. Mercedes has designed the most comfortable, durable and visually spectacular cars with exclusive safety features.
Porsche is widely known as the leading sports car manufacturer around the world. Volkswagen means 'People's Car' in German. Volkswagen group owns brands like Porsche, Bugatti, Skoda, Seat S.A. to name a few.
Audi means "Advantage through technology'. BMW is popular for creating premium and superior cars.
Popular Germany's branded models include –
• Audi – A3, R8, R8v10, R8 Spyder, A8, TT Roadster and TT Coupe
• BMW – 1, 3, 5 Series, M5 and M135i
• Mercedes-Benz – S-class, SL-class, SLS, SL 63, E63 AMG, C-class Coupe
• Porsche – 918 Spyder, Boxster, 911 GT2, 911 Turbo, 911 Cabriolet
• Volkswagen – E-Golf, XL1, Golf GTI Cabriolet
Ferrari, Fiat, Maserati, Alfa Romeo and Lamborghini from Italy – Italian cars are well known for its looks and design including sharp corners and sleek curves. Fiat is a comfortable streetcar, but Ferrari is popular as a super car with insane speed. Alfa Romeo racing cars have won various Grand Prix. In luxury sports car section, Maserati resembles Ferrari.
Spyker from Netherland – Spyker is the famous automobile brand with headquarters in Zeewolde, Netherlands.
SEAT, S.A. from Spain – SEAT was established in 1950 and is currently a part of Volkswagen group. Its head office is situated in Martorell. SEAT is also related with rally race and motorsports in the past.
✔
Mercedes wallpapers
all models.
You might also like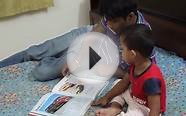 100 car by name, amazing talent 2 year kid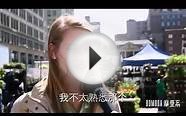 Can You Pronounce These Luxury Brand Names ( Part 1 )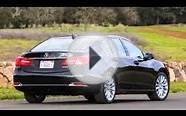 Top 20 Luxury Car Brands
Btime Men's British Style Fshion Low Top Sport Lightweight Shoes(7D(M)US,green)


Shoes




Breathable leather lining, prevent the foot smelly
Wear-resisting
Slip Resistant
Handsome guy s first choice
Titanium Sunglasses With Nylon Polarized Lenses & A Lifelong Promise. The Lume.


Sports




110% LIFETIME MONEYBACK GUARANTEE + FREE RETURNS: We guarantee that these sunglasses will last the rest of your life. Period. If for any reason, you don t feel that...
AEROSPACE GRADE TITANIUM: The Lume s lifelong titanium arms are made from the same materials used in a Fighter jet, F1 Race Car, Lamborghini, ultra-luxury watches...
WORLD S LIGHTEST NYLON POLARIZED LIFELONG LENSES - SCRATCH RESISTANT AND 100% UVA/UVB RAY PROTECTION: Polarized lenses reduce eyestrain, ban your eyes from blinding...
GLOW IN THE DARK: Our DarkShine Glow technology allows the logo to be perfectly white during the day, while glowing an amazing teal color at night. Simply wear the...
INCREDIBLE VALUE FOR LIFELONG DURABILITY: There should be bans placed on major brand name sunglasses selling for ten times what it costs to make, which is due to...
Btime Men's New Daily Casual Breathable Canvas Shoes(7D(M)US,blue)


Shoes




Breathable leather lining, prevent the foot smelly
Wear-resisting
Slip Resistant
Handsome guy s first choice

WAWO Samsung Galaxy S6 Case, Magnetic Closure Vertical Flip Leather Phone Case Cover for Samsung Galaxy S6 - Red


Wireless (WAWO)




Specially designed for Samsung Galaxy S6
Magnet closure design closes tightly to avoid your phone from dropping out of the case
Stylish and noble in design comfortable texture
Provides easy access to all functions without removing the case
Protect your phone from everyday bumps, scratches, marks and dust.

WUXING Men's Graffiti Casual Cowboy Fashion Cloth Shoes (7 D(M)US,coffee)


Shoes




High quality leather
Fashion knitting lace
High quality cotton cloth inside
Washed denim