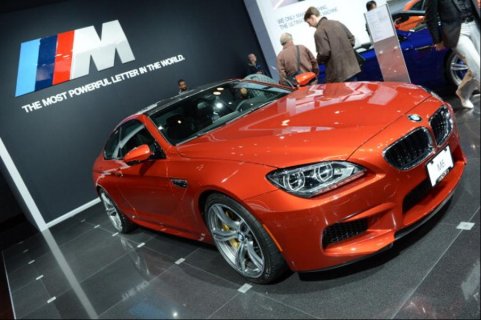 Hot luxury cars 2013
"I've driven the Bentley Continental GT around a lot, and that's an amazing vehicle, " Wilson told me the other day. "For me it is better than the Aston, better than the 599. If I could trade the 599 straight across for a Bentley – if the Bentley was the same price or whatever – I would."
The guy is in luck, at least theoretically. Later this year the British icon will debut its new 12-cylinder Bentley Continental GT Speed Convertible. The brawny coupe has a top speed of 205 mph and goes 0-60 mph in 4 seconds–officially the British automaker's fastest production model of all time.
It also joins the Audi S8 and BMW M6 Gran Coupe on our list of the hottest luxury cars coming up for 2013. These are the best machines that premium automakers can offer next year, carefully planned and executed to set the tone for the rest of their leather-lined fleets.
The Good Stuff For Year
Look through our list and you'll see that 2013 foretells a year of polite aggression when it comes to supercars. Supercar, of course, referring to such tension-relieving vehicles as the Lamborghini Aventador LP700-4 Roadster and all-new seventh-generation Chevrolet Corvette. When it comes to the polite part, think of a more refined, polished aesthetic than the angular look of recent years.
More efficient, too, than basically everything last year. These days looks only get you so far.
"Our success is built on a fresh, diverse range of products, " says Rupert Stadler, the chairman of Audi AG, noting that Audi has "systematically" improved fuel efficiency across all model lines. "We have realized efficiency improvements of up to 80 percent for our new Audi A4 and A6 models."
They're doing the same at Porsche and BMW. In fact, BMW's Jacob Harb says, improvements in fuel efficiency are the biggest drivers for developing new models. They'll eventually become as functionally beautiful as iPhones, he says, and as easy to maintain (Tesla's Elon Musk has said that for years). Think less Nissan Leaf, more Tony Stark.
Harb should know. He leads BMW's electric car program, which includes the futuristic i8 coupe–the coolest electric concept I've seen to date. That one won't be out next year, but BMW will debut a 4-Series Coupe concept, an M6 Gran Coupe and a 3-Series Sport Wagon at the Detroit Auto Show.
Another German institution, Audi, will show off a new R8 supercar and the handsome S8, the large new flagship sedan from the Ingolstadt-based company. It's an impressive upgrade: A 4.0-liter turbocharged V8 that produces 520 horsepower (the previous model had 450) and 479 lb-ft of torque (compared with 398 in its predecessor). Did I mention the S8 will get to 60 miles per hour in four seconds? That's as fast as the Bentley, and $90, 000 cheaper.
✔
Mercedes wallpapers
all models.
You might also like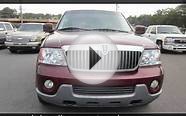 2003 Lincoln Navigator Luxury Used Cars - Hot Springs ...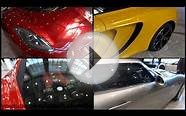 Latest hot luxury cars Mash-up 33-4,38-40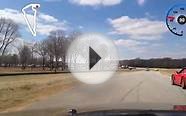 Village Luxury Cars GTR hot lap @ VIR 2013 good or bad review?
OxGord® 4pc Full Set Heavy Duty "DELUXE" Carpet Floor Mats, Universal Fit Mat for Car, SUV, Van & Trucks - Front & Rear, Driver & Passenger Seat (Black)
Automotive Parts and Accessories (OxGord)
Buy a Trusted Brand Name - OxGord® is the #1 Top Rated by Consumers when it comes to Automotive Part & Accessories
Simple to Install. Premium Needle Punch Carpet w/Heel Pad for a Professional Looking - Universal Fit Makes it a Perfect Choice for Many Vehicles
Provides a Convenient Way to Change the Look of Most Cars, Trucks, Vans, & SUV Interiors - Helps Protect OEM Floor Mats or Disguise an Old One
Heavy Nibbed Backing to Keep Mats Securely in Place - Easy to Clean 100% Washable - All-Weather Protection Against Sleet, Ice, Snow, and Rain.
4pc Full Set Includes (2) Front Driver Side & Passenger Side Floor Mats, (2) Rear Driver Side & Passenger Side Floor Mats
Popular Q&A
What are some really hot luxury cars that are perfect for a girlll? | Yahoo Answers
hey i was thinking about coming over tonight...is that cool? or will physco be waiting at the gate? what the hell lundie.
What is hot in luxury cars right now?
If you have an extra $277,456 hanging around, the Ferrari F430 Scuderia is getting great reviews. Coming in a close second is the Porsche 911 Turbo.