Startup luxury car rental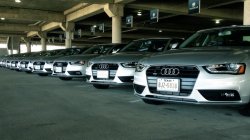 TPG contributor Matthew Goldman takes us for a spin with Silvercar, one of the latest "disruptive" travel innovators that's bringing concierge-style service to car rentals in cities across the Western US (so far) and might just change the way we all rent cars in the future.
Innovative startups have "disrupted" the travel industry in many ways over the past twenty years. From Expedia and Travelocity to ZipCar, Uber and the new subscription-based airline SurfAir, these industry-bucking companies are usually good news for travelers looking to save some time and/or cash.
One of the newest startups is the Dallas-based company, Silvercar. Backed by over $10 million in venture capital, Silvercar provides luxury rentals and a concierge-style experience with a fleet of silver Audi A4s. I recently got to try out the service on a trip to Austin, one of their few initial cities (Dallas, Houston, Austin and San Francisco).
In Austin, there is a flat daily rate of $89 for the rental, but Silvercar has launched a promotional partnership with Virgin America, so by going through this link and using the coupon code VXBINGO, I was able to get $51 off each rental day for a rate of $38, as well as 2, 500 bonus Virgin Elevate points (you get another 2, 500 after 4 rentals) and 4 points per $1 I spent on the rental.
Upon arriving at the airport you send a text to Silvercar via their mobile app (here is the iPhone version, and the Android version). A SilverCar driver comes to the terminal and picks you up curbside. After driving to the nearby Silvercar location (a few miles away in Austin at a warehouse) you pick up your car.
My driver verified my license and credit card then had me scan a QR code on the Audi and the doors unlocked. We loaded up our bags, received a tutorial on the car (which was a bit long, but I suppose they are being friendly) and headed on my way.
The Audi A4 is a nice car with all of the luxury appointments (navigation, Bluetooth, quality sound and a snappy 2.0 liter turbocharged inline 4). Silvercar's vehicles come standard with satellite radio, an in-car WiFi hotspot and free toll tracking. I could do without its navigation system, which I thought was terribly designed, but I won't fault Silvercar for that, and I just used my iPhone instead.
The car performed well and it was easy to return. I received a friendly text reminder on the day of the return and headed straight to the facility, which was programmed into the navigation system.
However, here things were not ideal. We were in a bit of a rush, but Silvercar was short-staffed and didn't have someone available to help us individually. We were expecting to pick up a driver at the Silvercar facility who would accompany us to the airport and then drive the car back to the Silvercar station while we continued on our way. However, with only one driver present at the facility and two cars being returned, we had to squeeze into a single car with another pair of renters.
✔
Mercedes wallpapers
all models.
You might also like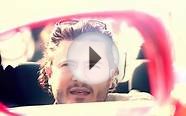 John Temerian of Lou La Vie Exotic Car Rental "Behind the ...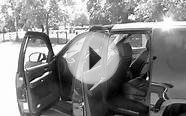 Cadillac Escalade SUV Luxury Rental Car from Imagine ...
Philips 9006 Standard Halogen Replacement Bulb, (Pack of 1)


Automotive Parts and Accessories (Philips Automotive Lighting)




Original Equipment Quality
DOT Compliant and Street Legal
Safer Driving
Encore Luxury Cloth Fabric Front Seat Covers for Pickup Trucks & SUVs - Gray


Automotive Parts and Accessories (BDK)




Complete set for Front Placement
For Low Back Bucket Seats (Separate Headrests)
Premium Encore Material
Sponge backing with fleece
Specific Fit Truck Seat Covers Pair
Scottsdale Luxury SUV Pickup Front Seat Covers - Charcoal Gray - for 2000-07 Chevy GMC


Automotive Parts and Accessories (BDK)




Front Pair for Pickups/SUV s with Integrated Seatbelts
For Low Back Bucket Seats (Separate Headrests)
Premium Scottsdale Material
Opening for Armrest
Specific Fit Truck Seat Covers Pair

Bestop 54822-17 Supertop NX Black Twill Complete Replacement Soft Top


Automotive Parts and Accessories (Bestop)




Triple-layer twill fabric is a factory option starting with 2013 Wranglers
40 millimeter thick tinted vinyl windows
YKK scoop-counted zippers assures long life and dependable operation
Fold-back Sunrider sunroof feature for open air driving
Limited lifetime warranty

Pro Comp 98 Gloss Black Wheel (15x8"/5x127mm)


Automotive Parts and Accessories (Pro Comp Wheels)




Rock Crawler Series 98 Black Monster Mod Wheel
Size 15x8
Bolt Pattern 5x5
Back Space 3.75 in.
Popular Q&A
Sports luxury car search? | Yahoo Answers
You are limiting yourself greatly if your price ceiling is $8k. Secondly, the Lincoln LS is a POS. That's why they only were in production for seven years.
With your limited funds you should probably hunt for another Acura. Or consider a Infiniti G or Lexus IS, though I bet you'd have to pay 5 figures to get one that doesn't have a ton of mileage.
Also affordable sports/luxury car?
Hyundai offers a variety of luxury and sports cars that deliver breakthrough refinement, staggering performance, and unprecedented luxury at an affordable pricing.