Total loss on old luxury cars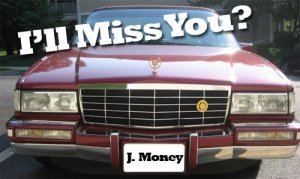 Two and a half hours sitting at Progressive's car center to get a report back that my car is considered a "total loss" now :( Apparently the damaged caused in our recent accident (which I was not considered at fault in, btw) exceeds the total worth of the precious sexy car. Meaning it's not as simple any more of taking a check or getting it fixed :(
So that's the bad news out of all this. The GOOD news, of course, is that they're going to compensate me for the whole thing once I make up my mind which of the two routes I want to take. And at the moment, I'm at a total loss (no pun intended).
Here are my two options:
Take a check for $2, 100 and be on my merry way. I can choose to use the money to pay for most of the damages (the total damage came out to $2, 500 per their estimates), or I can pocket it and see how long I can get away with driving it a little busted up.
Take a check for $3, 500 and leave my car with them. Their fancy system thinks it's worth about $3, 500 by the time the car and taxes and everything comes into play (more than the $2k KBB shows for it), so they're pretty much offering to buy it from me outright and be done with it.
Now. Half of you probably think my poor sweet car is a pile of junk, and thus would take the $3, 500 and get the hell out of there, but to ME, she's a beauty :) I take her out for a spin blaring some hip-hop and all kinds of players and pimps give me head nods while the ladies start throwing their panties my way, haha… Well maybe not the latter, but most definitely the former. It's the perfect ride for a blogger who just wants to feel good in his car and get excited every time he turns that key. Even if it's a little ghetto and/or grandpa like (funny how both connotations can come with the same car too).
So that's where I'm currently left with right now until I let them know how I'd like to proceed. I want to get y'alls opinions here in a bit, but before I do let me just brain dump all the pros and cons I can think of for each scenario first to give you a better picture of where my mind is at. I wish it was just a simple cut and dry choice!
Option #1: Taking the money and running.
I get to keep enjoying my car!
I get over two thousand dollars to do with as I please!
My car still drives/looks fine albeit w/ a few minor dings.
On the other hand, my car will now be reported as a "total loss" on the record :(
Meaning it'll be much harder to sell or trade in down the road…
And I'm not even sure it'll pass a safety inspection when we have to get the next one done.
Or that the $2, 100 would even cover all the needed fixes in that case?
Which also means the $2, 100 isn't to "do with what I please" anymore :(
And lastly, who knows when my car will eventually die out anyways? It's over 20 years old!
✔
Mercedes wallpapers
all models.
You might also like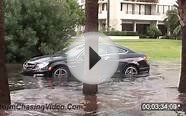 9/11/2012 Siesta Key, Florida Luxury Car Flooding Stock ...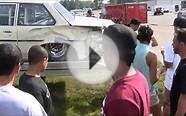 8 Second Toyota Corolla Drag Race Crash - CAR TOTAL LOSS ...
Business Card Holder - Luxury Engraved Metal Case for Men and Women - Slim Executive Design - Durable .55mm Stainless Steel - Stand Apart From Others - Reveal Your Executive Presence - Buy Now and Gain Free Membership Into an Executive Productivity Course
Office Product (Powerful Elegance)
WONT BEND or warp - When you pull this durable non-flimsy .5mm stainless steel case from your back jeans pocket, it won t be bent, and it will still close properly...
HOLDS PLENTY of cards - 12 to 15, depending on how thick your business card is, yet it still has a sleek executive design.
FINGERPRINT PROOF - You will not be embarassed by messy smudges or scratches on the cover, because the tested etched design hides them.
THE PERFECT BUSINESS CARD - is included. The only business card in the world tested to convert prospects into customers and generate authority.
GIFT BOX - Your friends and colleagues will love this classy card holder delivered in an attractive gift box.
VONOTO Security Credit card 4.25"x3"x0.75" Aluminum Wallet Credit Card Holder With RFID Protection Made By woCharger Brands for credit cards ,id,Cash,Bank card,Business cards holder (Red)
Office Product (VONOTO)
High grade plastic wallet with aluminum shell
Integrated RFID repellant technology protects you from Credit-Card scanning
Six secure slots fold out accordion style and hold up to 6 cards or money.
Standard Size: 4.25 x 3 x 0.75 thick
For credit cards ,id,Cash,Bank card,Business cards holder
Popular Q&A
What is the thickness of a business card?
Most commercial printing company use 14 pt. card stock or 13 pt. card stock to print business cards. These are thick and durable enough.
Source: