U.S. luxury car market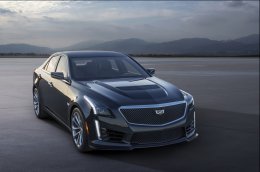 With interest rates low, gas prices down, and the economy finally on the march, 2014 was a banner year for luxury car sales. But don't tell that to the folks who run Cadillac.
The iconic brand saw sales decline by 6.5 percent last year despite boasting what auto critics call an impressive lineup of cars. Making matters worse for Cadillac, many other luxury brands saw robust sales growth in 2014.
At the Detroit Auto Show, which begins Monday, Cadillac will try to give its numbers a jolt, officially unveiling its new Cadillac CTS-V. The carmaker says the luxury sedan boasts Cadillac's most powerful engine ever.
There was a time when Cadillac was a coveted totem of American success. Athletes and movie stars drove them. Singers crooned about them. And prosperous people, from fictional ad man Don Draper to the factory worker who happened to book a lot of overtime, owned them. But it has been a long time since that was the case. These days, when Americans want a car that conveys status, they are more apt to choose a BMW, Mercedes, Lexus or an Audi.
It is a problem that has bedeviled General Motors for decades. A long decline, marked by slipping quality and increasing competition from European and Japanese automakers, left Cadillac with an image that was more old-school than anything else.
Cadillac began to improve its cars in the eyes reviewers in the past decade or so, slowly putting the brand on the upswing. But that success came against a backdrop of a crumbling U.S. auto industry. The federal auto bailouts helped save General Motors, and in the past several years the car maker has been working hard to re-establish Cadillac as a go-to luxury brand.
"They had kind of damaged the brand, " said Karl Brauer, a senior analyst with Kelley Blue Book. "That started to change about a decade ago when they introduced the [luxury sedan] CTS." The company also had unanticipated success with the Escalade, a luxury SUV that became a hit among celebrities, allowing Cadillac to broaden its appeal to a younger demographic.
Sales improved for Cadillac in recent years, but 2014 marked a setback. Analysts believe part of the problem is that its redesigned CTS, which won rave reviews for its automotive prowess, was priced too high at $46, 000. The price was raised to make room for a smaller luxury sedan, the Cadillac ATS. Last week, GM announced it was cutting the price of the three best-selling packages of options for the CTS by as much as $3, 000.
✔
Mercedes wallpapers
all models.
You might also like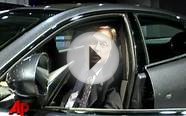 New U.S. Car Maker Pushes Luxury Karma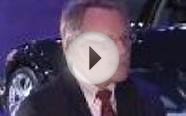 Infiniti Looks to Millennials to Capture Luxury Car Market ...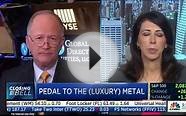 Can U.S. Luxury Cars Compete? - Pedal to the (Luxury) Metal
Acura getting back to engineering: although it was the first Japanese luxury brand in the U.S. market, Acura has not gained the sort of traction that ... article from: Automotive Design & Production
Book (Gardner Publications, Inc.)
Popular Q&A