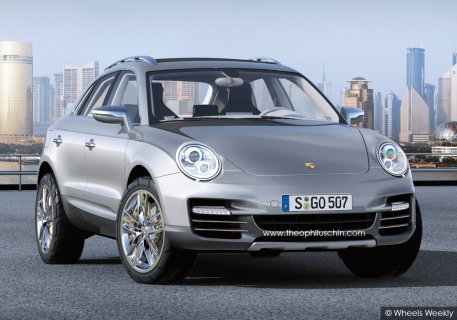 Volkswagen luxury sports car
Throughout automotive history, coupe was a term used to describe a two-door car. Enter the Volkswagen CC. First introduced for 2009, the four-door midsize car was dubbed a coupe by its German creators, much to the chagrin of purists. Those who argue the case for a coupe with more than two doors claim the term really refers to a car's roofline, which is low and sleek. Using this argument, the CC delivers. With its wide stance and athletic profile, this sporty four-door looks and drives like a luxury vehicle, no matter what you call it.
Built on the Passat platform, the Volkswagen CC is a cooler-looking alternative to its more traditional sedan sibling. Unfortunately, its chic styling takes its toll on practicality. The low roofline makes for greatly reduced rear headroom, and the cabin generally has a less spacious feel all around. Still, for those who don't mind the cozy dimensions, the Volkswagen CC is a sophisticated alternative in a sea of vanilla midsize sedans.
The 2013 Volkswagen CC gets revised front and rear styling, along with a usable rear center seat, which allows the CC to seat five, unlike pre-2013 CC models, which only had room for four. Volkswagen says the old seating arrangement was a top reason many shoppers failed to purchase the CC.
The 2013 Volkswagen CC lineup includes two new trim levels: a 2.0T Sport Plus with 18-inch wheels and navigation and a VR6 Lux model that comes with leather upholstery, navigation with 6.5-inch touchscreen, rearview camera, heated headlight washer system, and memory function for seating and mirrors.
As with most Volkswagen models, the CC interior design is stylish, yet simple, with high-quality materials. The cabin feels racy due to the steeply raked windshield and distant dash. It's cozy inside and there isn't as much front legroom as in the Acura TSX, Nissan Maxima or Lexus IS. The rear bucket seats accommodate just two in cozy comfort with decent legroom but limited headroom. Cargo space is small for the class, comparable to that of the Lexus IS.
The Volkswagen CC comes standard with a 2.0-liter turbocharged four-cylinder engine rated at 200 horsepower and 207 pound-feet of torque. On our test drives, we found it powerful and smooth. It uses front-wheel drive and is available with a choice of 6-speed manual or 6-speed automatic Direct Shift Gearbox.
Volkswagen CC VR6 models use a 3.6-liter V6 rated at 280 horsepower and 265 lb-ft of torque, mated to a 6-speed automatic transmission. An all-wheel drive version of the VR6 is available, but is pricey.
Volkswagen CC comes standard with front-wheel drive, and 4Motion all-wheel drive is available for slippery conditions.
✔
Mercedes wallpapers
all models.
You might also like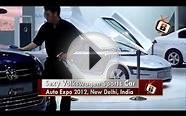 Sexy Volkswagen Sports Car Expo Event (Bizway)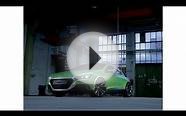 volkswagen iroc sports car concept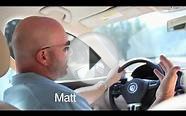 Volkswagen Passat Drives Like a Luxury Sports Car - Fun
OxGord® 4pc Full Set Heavy Duty "DELUXE" Carpet Floor Mats, Universal Fit Mat for Car, SUV, Van & Trucks - Front & Rear, Driver & Passenger Seat (Black)
Automotive Parts and Accessories (OxGord)
Buy a Trusted Brand Name - OxGord® is the #1 Top Rated by Consumers when it comes to Automotive Part & Accessories
Simple to Install. Premium Needle Punch Carpet w/Heel Pad for a Professional Looking - Universal Fit Makes it a Perfect Choice for Many Vehicles
Provides a Convenient Way to Change the Look of Most Cars, Trucks, Vans, & SUV Interiors - Helps Protect OEM Floor Mats or Disguise an Old One
Heavy Nibbed Backing to Keep Mats Securely in Place - Easy to Clean 100% Washable - All-Weather Protection Against Sleet, Ice, Snow, and Rain.
4pc Full Set Includes (2) Front Driver Side & Passenger Side Floor Mats, (2) Rear Driver Side & Passenger Side Floor Mats
UltraSoft Luxury Fleece-Lined Car Cover Breathable Protection - Size Small 145" - 157"


Automotive Parts and Accessories (BDK)




Delicate Fleece Lining Fabric Prevents Scratches to Vehicle Surface
Water Resistant, Breathable Fabric Provides UV protection. Plastic Side Grommets for Lock Provision (locks not included)
Full Elastic Hem Secures a Snug Fit - Double Stitched Seams Increase Durability and Flexibility
Size Small for Vehicles Measuring up to 157 in Length (Max Width: 65 - Max Height: 47 )
The Luxury Your Vehicle Deserves - Includes 1 Year Manufacturer Warranty

Universal Fit For Full-Size / Luxury SUV Car (Usually Length Of Car Not Exceeding More Than 5000mm). 4 LAYER UNIVERSAL WATERPROOF CAR COVER+MIRROR POCKET W/LIFE WARRANTY


Automotive Parts and Accessories (R&L Racing)




Waterproof , Durable Layers Offering Ultra Protection From All Of The Elements, Safe To Use In All Types Of Weather Conditions
UV Resistant Material For Maximum Sun And Heat Protection, Protects Against Extreme Condition Of Rain, Snow And Heat
Prevents Damage From Acid Rain, Dust, Smog, Tree Sap, Bird Dropping & Pollutants. Soft Cushion Fabric To Protect Your Vehicle s Exterior Finish
Made of Coverguard, Triguard and Coverbond 4 materials
Especially designed to fit vehicles within a definite size range.Elastic Bottom Hems To Provide A Secure & Tight Fit. Comes With Mirror Pockets, Easy Installation
Popular Q&A
What Sports car manufacturer is owned by Volkswagen?
Porsche and Volkswagen have recently merged together. !