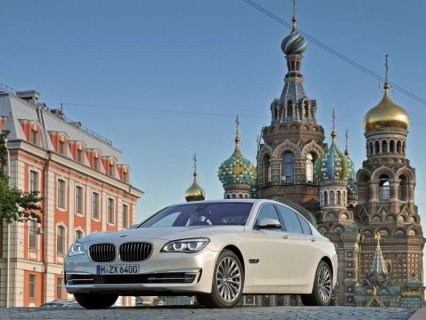 Worst luxury car resale value
Affluent status-seekers pay quite the premium to get into exclusive luxury cars—like the $119, 975 Jaguar XJL Supersport or $216, 205 Mercedes-Benz CL 65 AMG.
You'd think that the image and prestige of such models would be sought-after on the used-car market, too. But the moment these models are driven away from the dealership, their values go off their own fiscal cliff. A Jaguar XJL Supersport, for instance, will lose $50, 485 of its $119, 975 MSRP in the first year; while the CL 65 AMG will typically shed $95k of its $216, 205 MSRP in the first year—or a whopping total of $160k of it in the first three years.
The reason? By the time they're three to five years old, they're just used cars. And on the used-car market they're subject to an entirely different set of shopper priorities.
"There's a lot of blue sky in the value of vehicles and the prestige and the image, and that's much more true of them when they're new, " said Eric Lyman, vice president for editorial at ALG, a leading authority for vehicle value information. "Part of the prestige is owning the latest and greatest, and there's a premium you're paying for that."
Resale values a harsh reality
On the used-car market, that premium pretty much vanishes. So does most of any premium you've paid for cutting-edge advanced-technology features like a heads-up display, active cruise control, or parking assistants—or even that fancy touch-screen infotainment system that pulled you in for thousands more.
Back in the real world—for those who don't have their own personal detailing crew—depreciation matters. The residual values from ALG, which predict value as a percentage of the vehicle's original MSRP, usually at three years, have become the industry standard for the vehicle finance industry—meaning that altogether you can get a pretty good picture of what you'll be able to get for your vehicle at trade-in time.
Residual values are also important if you plan to lease a vehicle, as they determine the amount of your monthly payment. "So if you get a vehicle that has a high residual value, your payments will be lower, " emphasizes Eric Ibara, director of residual consulting at Kelley Blue Book. And at the same time, you'll be driving a more in-demand vehicle, so it's a win-win.
✔
Mercedes wallpapers
all models.
You might also like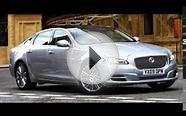 Best Value Luxury Car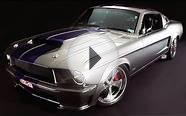 best resale value cars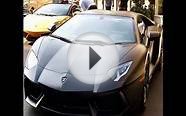 Best Luxury Car Resale Value New Model 2015
Kick Mats by Freddie and Sebbie - Luxury Car Seat Back Protectors 2 Pack - Keep Your Car Seats 100% Clean From All The Stains And Scuffmarks Left By The Kids With These Auto-Protective Seat Covers - Designed For Most Vehicles - Protect Your Investment - Comes With a Lifetime Guarantee (Black)
Baby Product (Freddie and Sebbie)
★ #1 TOP RATED KICK MATS BACK SEAT PROTECTOR ON AMAZON ★ PLUS FREE SHIPPING
★ Are You Stuck and Looking For GIFT IDEAS, TOP RATED, MOST WISHED FOR and BEST SELLERS on Amazon Then These KICK MATS BACK SEAT PROTECTOR is a Must Have - Perfect...
★ Luxury KICK MATS Auto Seat Back Kick Protectors - Child Safety Car Seat Accessories - Automotive Seat Cover Accessories - Infant Safety Car Seats - Automotive...
★ KICK MATS Comes With a FREE NO-HASSLE GUARANTEE! ★ Don t Bother looking For Cheap and Nasty KICK MATS Which Don t Last ★ BUY WITH CONFIDENCE: We Have More Happier...
★ GUARANTEED to Instantly Protect Your Upholstery or Leather Car Seats From Scuff Marks And Dirty Footprints - Simple And Easy To Install - Designed To Fit Most...
SMART & EASY Magnetic Cell Phone Holder By DAFQCO - For All Phone Sizes, Apple Or Android - High Quality Adhesive Base - Easy Install On Any Surface Including Desk, Wall, Or Car Dashboard - Luxurios Design, Compact Packaging - 360 Degree Rotation Ball Mount With Free Extras Plus Enjoy A Massive Discount - Completely Safe + Complete Satisfaction Guaranteed!
Wireless (DAFQCO)
* SLEEK AND EASY TO USE - Securing your device is EFFORTLESSSimply stick the included adhesive metallic disk to the back of your phone, and place the disk over the...
* STICKS TO ANY SURFACE - This phone mount isn t just for your car dashboard. With its adhesive base, you can stick it wherever you need it. Use it as a DESK ACESSORY...
* KEEP YOUR PHONE IN VIEW AT ALL TIMES - Never put yourself in danger while driving again! DAFQCO s new SMART & EASY Magnetic Car Phone Holder allows you to...
* IMPRESSIVELY COMPATIBLE - SMART & EASY magnetic phone holder is UNIQUE, in that it can support mobile phones of ALL SIZES. You name it, this phone holder can...
* OUR PROMISE TO YOU - At DAFQCO, We re all about helping make YOUR life easier. There s no risk for you whatsoever when you shop with us - you re backed by our...
Extra Long 6 Foot (6ft) iPhone / iPod USB Charge and Sync Cable, Double the Length of the Standard Cord


Wireless (neXplug)




Candy color
5pcs/set
USB cable
Cable
iphone 4

✮Special Offer Today✮ All-in-1 Sports & Yoga Towel - The 100% Microfiber, Super Absorbant, Non Slip Light, Quick-dry, Eco-friendly Towel - No Slipping in Bikram Yoga! Best for Pilates, Hot Yoga, Beach, Bath, Golf, Gym, Fitness, Travel, Pilates & Hiking - Satisfaction Guaranteed.


Sports (Susama Yoga)




BEST LARGE HOT YOGA TOWEL & SAVASANA BLANKET: This skidless anti-slip towel is the perfect size for your yoga & pilates mat. The Susama towel is non-skid...
ECO FRIENDLY & QUICK DRY: We are an environmentally friendly small family run business This luxury towel is eco-friendly, requires less energy to wash and dry...
KEEP YOUR SWEAT UNDER CONTROL: Enjoy feeling fresh and clean while you exercise with this large, suede, hygenic, 100% Microfiber, Super Absorbant, Non Slip, super...
MACHINE WASHABLE: The premium Susama towel is quick dry, eco- friendly, machine washable, 100% awesome and easy to care for & wash. Full size: 24 inches x 72...
LIFETIME GUARANTEE AND FREE SPORTS EBOOK: 100% money back guarantee no questions asked. Get your FREE Fire Within Me eBook guide worth $19.99. Enjoy the best 24/7...

Large Waterproof Memory Foam Pet Dog Bed with Brown Washable MicroSuede Cover + Extra 2nd Cover


Pet Products (dogbed4less)




High quality 100% 45 X27 X3 solid memory foam be able to support your pet up to 75 lbs and will not flat overtime compare to other bed. Bonus Free 2nd cover : Get...
High density memory foam to provide the best support. Relieves the pain of arthritis, hip dysplasia, joint and muscle stiffness. Memory Foam never loses its shape...
The external zipper fabric cover is machine-washable soft Microsuede cover with a non-slip grip bottom to protect memory foam bed from normal wear & tear. The...
New improved internal liner covers : 1 full waterproof internal zipper taffeta fabric cover in brown color for maximum protection and long lasting application. Fits...
Unlike other brand with multi-layer partial memory foam, we do not cut corner and only employ the higher cost solid layer memory foam which sold in high end therapeutic...