Top luxury brands of 2014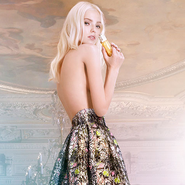 Luxury brands infused digital campaigns into their marketing initiatives this year that led to more interaction between brands and their consumers.
Digital campaigns sought to update runway shows to better accommodate the digitally inclined and instant gratification-demanding consumer, while microsites and social videos sought to engage the consumer with personal, often user-generated content. Maintaining a relationship with younger, more digitally-savvy and active consumers is vital for brands looking to engage the next generation of consumers.
Here are the top 10 luxury brand digital campaigns of 2014, in alphabetical order.
French atelier Christian Dior expanded its wonDiorland initiative's digital touchpoints with exclusive mobile content that enhanced the desktop experience.
By entering a device-specific four-digit code found on Dior's mobile site for wonDiorland, the consumer could discover additional content developed from the brand's latest fragrance, Dior Addict.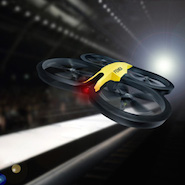 The addition of this mobile-to-desktop tactic aligned with Dior's approach for the fragrance launch that included a dedicated Facebook account to attract brand enthusiasts.
To access the Dior Addict experience on the wonDiorland hub, consumers had to follow the link provided for the brand's Web site, as well as navigate to en.dioraddict.mobi on a mobile device. Once successfully connected, the consumer could use the mobile device to navigate the wonDiorland Web page (see story).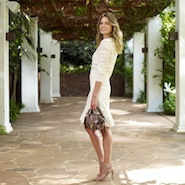 Italian fashion house Fendi gave consumers a different view of its runway show live-stream on Feb. 20 through high-definition cameras attached to drones.
In addition to the standard view of the runway, consumers watching the brand's fall/winter 2014 show on Fendi's Web site during Milan Fashion Week had the ability to switch to the camera angle of the aerial drones. This new way of filming the runway show allowed viewers at home to have a unique experience and feel more a part of the action, as they could switch vantage points.
During the runway live-stream consumers could watch the live footage on Fendi.com. As they were watching, fans could switch between the four or more cameras flying in the air to see different angles of the runway (see story).
Italian leather goods brand Salvatore Ferragamo is highlighting its family ties with a female-focused campaign around its new Fiamma bag.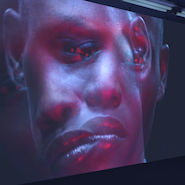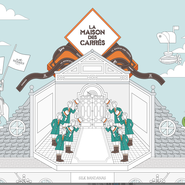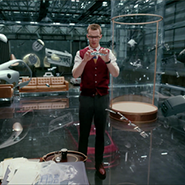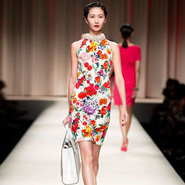 ✔
Mercedes wallpapers
all models.
You might also like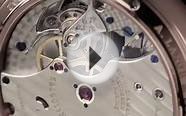 Top 10 Watches of 2015 and 2014 [ LUXURY MENS WATCHES ]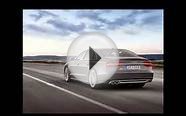 2014 Top Luxury Cars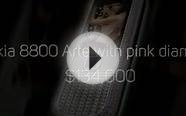 Top 5 Luxury Phones of 2014
Aquagenix® 24-setting Modern Luxury Slimline All Chrome 3 Way Twin Shower Combo from Top Brand Name Manufacturer.


Home Improvement (Interlink Products)




Choose from 24 full and combined water flow patterns • 5 Full Setting Shower Head and Hand Shower • 5 Full Setting Shower Head and Hand Shower
5 settings include: Rain, Massage, Stay-Warm Mist,   Rain/Massage and Rain/Mist • Oversize 4 Chrome Face
3-zone Click Lever Dial • Rub-clean Jets • New 2014 Slimeline design • 3-way Water Diverter with Patented Anti-swivel Nut
Angle-adjustable Overhead Bracket • 5 Super Flexible Stainless Steel Hose • Conical Brass Hose Nuts for easy hand tightening • Tools-free Installation
Lifetime Limited Warranty is provided by Interlink Products International, Inc. This warranty is void if the products have been purchased from an unauthorized distributor.
100% Brand New 2014 NEW Luxury Top Grade Crystal Strapless Lace A-line Floor Length Bride Gown Wedding Dress


Single Detail Page Misc




High quality lace, organza and satin
With inside bra pads, 5cm width secure belt and bones, the shape of the bodice is better shaped
In stock full size, please tell us your size after you place an order.
FREE custom size, please contact us after you place an order. Tailoring time is around 15-20 days. This dress is Made to order. For most accurate measurements, please...
Gift: Veil, Bridal gloves, Wedding crinoline