Malibu Real Estate Luxury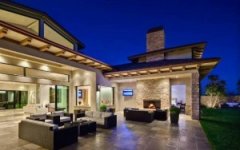 Long hailed as a jewel of Southern California's gorgeous Pacific Coastline, the city of Malibu remains one of the most coveted destinations in Los Angeles. Along with its miles of breathtaking beaches, lush rolling hills, and an exclusive oceanfront lifestyle, this is home to a community that includes some of the wealthiest and most influential people in the region. Hilton & Hyland, the preeminent luxury Malibu real estate firm, is proving time and time again that it is the leading way to ensure the success of any transaction in this high-profile market.
Helmed by two prominent LA real estate figures – Rick Hilton and Jeff Hyland – the firm is not only one of the most distinguished, but also one of the most respected and reliable luxury real estate services available today. Hilton is instantly recognizable as an heir of the hotel clan and as an investor and developer who has fostered a successful career. Hyland, noted for his knowledge of architectural history along with his achievements as a real estate agent, has published volumes of architecture books that have received global acclaim. Together, they have built the company on a foundation of professional expertise and client services that has set the industry standard since 1993.
Over the years, Hilton & Hyland has also cultivated a team of gifted professionals that embodies the reputation of the firm and can deliver the results that well-heeled investors expect. And with the support of Christies International Real Estate, the renowned brokerage firm, the success of any venture is all but guaranteed. It is no wonder that the firm has worked with a coterie of high net worth clients in prestigious areas ranging from Malibu to the Platinum Triangle of Bel Air, Holmby Hills, and .
Hilton & Hyland cites the following qualities for why Malibu is an outstanding place to invest:
Some of the most valuable real estate in Los Angeles, with an average price per-square foot of $653. The current average listing price is $5, 519, 935.
Growth is steady, despite the flagging national economy. As of November 2012, the median sales price is up 19.5% from the same period in 2011.
Malibu is home to many affluent residents and the median income is $121, 241.
A mix of upscale properties including beautifully restored architectural works and award winning new construction.
21 miles of pristine beaches and a location that is close to the glamorous lifestyle of Los Angeles..
✔
Mercedes wallpapers
all models.
You might also like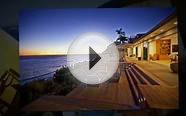 Malibu real estate, luxury homes, and a quality California ...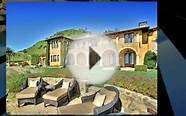 Malibu Real Estate $13,950,000 ~14,000 sq.ft. luxury mansion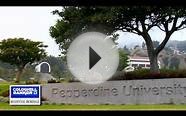 Russell Grether - Malibu Luxury Real Estate Agent
Barbie 3-Story Dream Townhouse


Toy (Mattel)




The Barbie Dream Townhouse is the ultimate luxury home, and now its newly renovated
New renovations include fab pink columns with glamorous photo-real wallpaper design
Three fabulous stories include dining room, kitchen, living room, bathroom, bedroom, hot tub, and elevator
Features posh bedroom suite with attached balcony that includes a luxurious hot tub
Lights and sounds include doorbell, kitchen timer, crackling fireplace, running shower water, and flushing toilet
Popular Q&A
What is the Real Estate market like in West Palm Beach Fla? Are there any good deals on Condos?
The florida condo market as of January 2009, has find itself in a position where it is difficult to obtain financing on most units, % of units owned by a single owner % of HOA default interior insurance ect has made it a mostly Cash Transactions to simply buy a majority of units, therefore with cash you can get great deals. It depends of your objectives buy to live, you can buy wait out any drops in prices and wait for recovery at least 8 -10 years you are good. Do not buy and expect prices to increase in 2 to 3 years
How can i find a good real estate attorney in west palm beach florida? | Yahoo Answers
I don't know any attorneys there personally, but I do know several Realtors, mortgage brokers, appraisers and the like. I would contact MORE than one of the above and ask for referrals. As with any service, talk with the attorney first and interview them. Do NOT be intimidated just b/c they are an attorney, they will be working for you - not the other way around.
Make sure they have the experience necessary.
Regards,
Joe...