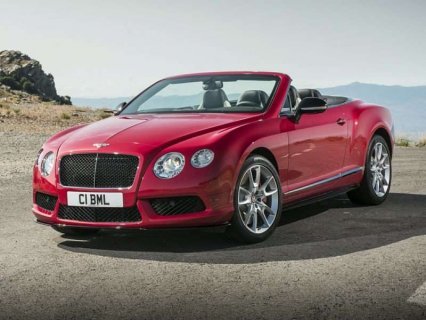 Top luxury sports cars 2015
Highly celebrated objects of the automotive marketplace, the most luxurious cars serve a very important function- beyond being mere status symbols. With their "cost is no object" nature, they reside at the center of where new technologies are introduced. Features like voice activation, Bluetooth, and the GPS navigation system in your Volkswagen Beetle debuted in luxury cars. In other words, these models show us what's possible. Among the last bastions of hand craftsmanship in the automotive arena, ultra luxury cars are also built to a remarkably high standard. While few can afford the prices these cars command, everyone appreciates what they represent.
The Most Luxurious Cars Of 2015: Aston Martin Rapide S - Base Price $198, 250
Freshly redesigned for the 2014 model year, the four-door Aston Martin comes to market with even more speed, beauty, and grace. It also delivers a level of handcrafted luxury few other cars (read cars not on this list) can approach. Consider this; the grille of the Aston Martin Rapide S is honed from a single piece of aluminum—by hand. Similarly, the interior is entirely crafted and installed by hand, employing only the finest materials imaginable. The hand assembled V12 engine displaces 6.0-liters, produces 550 horsepower, 457 ft-lbs of torque, and a delightfully scintillating top speed of 203 mph.
The Most Luxurious Cars Of 2015: Audi A8 L W12 – Base Price $137, 900
A rolling paragon of technological achievement, the body of Audi's all-wheel drive flagship is crafted of aluminum—as is its space frame. The first automobile to be so constructed, it introduced the world to the lightweight luxury car. The body is the only thing about it rightly considered "a lightweight" though. The Audi's sumptuous interior is the envy of the automotive world. Further, the A8 can serve as a WiFi hotspot. Old-world luxury combined with cutting edge technology makes Audi's A8 L W12 a singularly distinctive automobile. Its 6.3-liter 12-cylinder engine produces 500 horsepower and 463 ft-lbs of torque.
The Most Luxurious Cars Of 2015: BMW 760Li – Base Price $141, 200
Large in size, understated otherwise, the BMW flagship is spacious, elegant, and insanely fast. But that's just a minor aspect of what the car is all about. Night vision, soft-closing doors, smart cruise control, side view cameras, iDrive, handwriting recognition, if you're looking for tech, you'll find more than enough here. But that doesn't really capture the essence of the BMW 760Li either. Here's the thing, the BMW is so good at everything, it comes across as a non-event—even while performing absolutely extraordinary feats. The BMW's 6.0-liter twin turbocharged V12 produces 535 horsepower and 550 ft-lbs of torque.
✔
Mercedes wallpapers
all models.
You might also like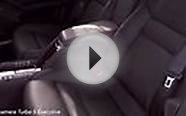 【TOP 10】2015年最值得期待的豪华轿车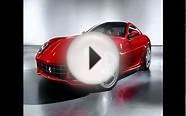 Top Luxury Car 2015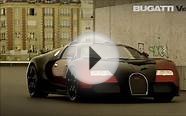 TOP 10 Luxury Cars In The World 2015 NEW | Sport Cars in ...
OxGord® 4pc Full Set Heavy Duty "DELUXE" Carpet Floor Mats, Universal Fit Mat for Car, SUV, Van & Trucks - Front & Rear, Driver & Passenger Seat (Black)
Automotive Parts and Accessories (OxGord)
Buy a Trusted Brand Name - OxGord® is the #1 Top Rated by Consumers when it comes to Automotive Part & Accessories
Simple to Install. Premium Needle Punch Carpet w/Heel Pad for a Professional Looking - Universal Fit Makes it a Perfect Choice for Many Vehicles
Provides a Convenient Way to Change the Look of Most Cars, Trucks, Vans, & SUV Interiors - Helps Protect OEM Floor Mats or Disguise an Old One
Heavy Nibbed Backing to Keep Mats Securely in Place - Easy to Clean 100% Washable - All-Weather Protection Against Sleet, Ice, Snow, and Rain.
4pc Full Set Includes (2) Front Driver Side & Passenger Side Floor Mats, (2) Rear Driver Side & Passenger Side Floor Mats
New 2015 Sport Edition Jaguar Fx Style Kids Ride on Power Wheels Battery Remote Control Toy Car- Red Paint


Toy (ride on toys)




Parental Remote Control, Chrome Wheels, Opening doors, 12v, seat belt
Fully functional headlights, Illuminated front grill and dashboard
Reverse speed, Double motors for extra power and Quick release locking nuts
Single seat car with wide seat area, 2*12v motors, 12v-7ah rechargeable battery
Free Shipping, Gift Mp3 Player
Kai Xin Guo Phone Cases Cover iPad mini No.9 Special Design Artistic Design Idea Colorful Pattern


Wireless (Generic)




Protect the cell phone is not damaged
This design easy access to all controls for your phone
Have a certain?damage?and?falling?preventing?functions
Enhancethe?beauty?of the phone case
The phone case is made up of good quality plastic.
Popular Q&A
What is the average prices of Caribbean Family resorts?
The average price of a Caribbean Family resort vacation varies depending on the number of people you are taking and the number of days you want to stay. You could spend over three thousand dollars by the time you pay for the flight and hotel, not to mention entertainment while you are there.