Tops luxury cars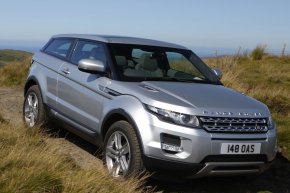 It's a boy! That's the big news from proud parents Prince William and the Duchess of Cambridge, Kate Middleton. Sure, the royal couple will have plenty of help to care for their infant son, but life will be different, too. New parents, royal or not, must make accommodations for life with babies. Often, choosing a new car that's safe and practical for families is on the to-do list, right alongside assembling the crib.
Our top-five luxury cars for new parents are fit for royalty, but affordable enough for more common folks, too. All but one is available on both sides of the pond; the only exception arrives in the U.K. early next year.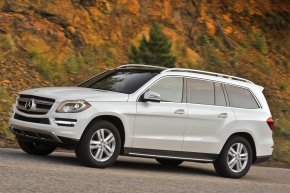 2013 Range Rover Evoque
If William and Kate were of a more modest background, the couple might choose the Range Rover Evoque to shuttle their newborn son around town and country. It's stylish and well-equipped, and it's British, too. A compact SUV, the Evoque is small and nimble enough for city life, but the 5-door version is still practical enough for a small family. With a 4-cylinder turbocharged engine and 6-speed automatic transmission, the Evoque is the most fuel-efficient Range Rover at 20 miles per gallon city/28 mpg hwy. All-wheel drive is standard, contributing to better traction in wet or snowy weather. The base Evoque Pure starts at , 995.
2013 Mercedes-Benz GL350
Larger families will find luxury in the Mercedes GL350 BlueTEC, a 3-row SUV with a starting price of $62, 400. The all-wheel-drive, diesel-powered GL350 is efficient for its size, with Environmental Protection Agency-estimated fuel economy of 18 mpg city/24 mpg hwy. A long list of standard safety features includes a collision warning system and front, rear-side and curtain airbags.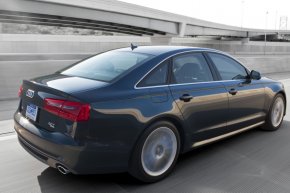 Standard luxury features include leather seats, a moonroof, dual-zone climate control and a power lift gate. Kid-friendly stand-alone options such as rear entertainment and rear sunshades are also available.
2013 Tesla Model S
William and Kate won't be able to buy a Tesla Model S in the U.K. until next year, but U.S. buyers with green sensibilities are already taking delivery of the luxurious electric vehicle that outclasses other plug-ins. First, the Model S is bigger than most EVs, with generous space for five passengers and optional rear-facing child seats that bring capacity up to seven. It boasts a considerably longer range than other electric-only vehicles, too. The base model can travel about 208 miles before recharging. With an optional 85-kWh battery pack, range jumps to 265 miles while the price increases by $10, 000. The Model S starts at $71, 070 before a $7, 500 federal tax credit for U.S. buyers.
✔
Mercedes wallpapers
all models.
You might also like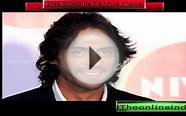 Top 10 Luxury Cars of Bollywood Actors And Their Luxury ...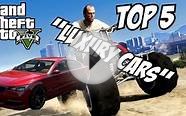 GTA 5 - Top 5 Luxury Cars!! (GTA V Luxury Cars!!)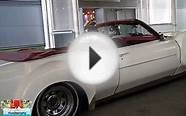 Top Luxury Cars : Lincoln Limousine & Lamborghini - Most ...
24 HOUR SALE | Cozy Greens® Backseat Organizer | EXTRA DURABLE, EXTRA SPACIOUS Car Organizer | *FREE BONUS*: eBook on Traveling with Kids | CHARITY-APPROVED | LUXURY GIFT BOX | Acts as Kick Mat, Car Seat Protector and Back Seat Protector | Premium Quality Durable Waterproof Material | Super Secure Strap System™ | Lifetime Satisfaction Guarantee! | Super Spring Sale - 40% OFF Today


Baby Product (Cozy Greens)




1. GENUINE COZY GREENS® PRODUCT: All Original Cozy Greens products come with a LIFETIME GUARANTEE. If you have ANY problems with your Cozy Greens Back Seat Mirror...
2. MOST DURABLE: Your Cozy Greens Organizer is hand-crafted from Top Quality materials and reinforced on the points that receive most wear. It won t rip, won t come...
3. MOST STORAGE SPACE: We have specially designed our organizer to have more storage pockets and unique Stretch n Store™ bottle holders superior to any other brand...
4. DESIGNED WITH EASE OF USE IN MIND: Unpack your Cozy Greens Backseat Organizer from its Beautiful Gift Box, and enjoy the easy installation by adjusting the Super...
5. OVER 5% OF PROFITS GO TO CHARITY: THERE ARE A LOT OF NOBLE PEOPLE OUT THERE WHO HELP OTHERS TO HAVE A BETTER LIFE. WE BELIEVE YOU ALSO LIKE TO SEE PEOPLE DO BETTER...

Introducing Revolutionary Product: A Luxury Anti Aging Treatment Formula, Organic Vitamin C Serum 20% + Hyaluronic Acid. For Men and Women, One Life Vest Promises You'll Look Brighter and Feel Stronger in Just Weeks. Anti Aging Skin Care - Face Serum - Antioxidant Serum. Dark Spot, Fine Lines and Wrinkles Removal. Safe to be used under the eyes.


Beauty (One Life Vest)




INNOVATIVE: Our serum borrows from the latest ground breaking science into skin health, bringing you the most informed anti-aging product on the market
LONG-LASTING BENEFITS: Our serum has been tested thoroughly and has been proven to reduce wrinkles, smooth over puffiness, and neutralize free radicals.
UNIQUE MIXTURE: We pair both Vitamin C and Hyaluronic Acid, combined with strong anti-oxidants, to create an intensive, super-charged serum specially designed for...
FAST-ACTING, EASY USE: Our serum just takes five minutes to use! We ve designed our products so that they merge seamlessly with your personal health routine.Our...
ORGANIC INGREDIENTS: Manufactured in the US at an FDA-approved laboratory, our ingredients are completely organic and natural. All of our products are paraben...