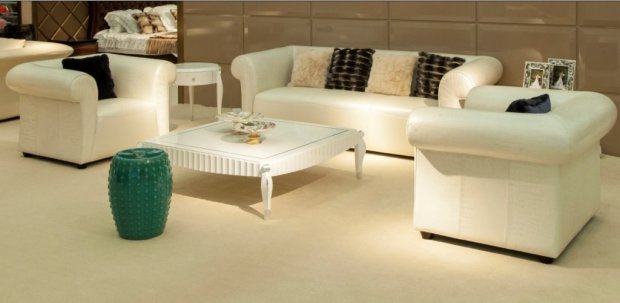 What is luxury leather?
At Vintage Leather Sofas we are often asked, what constitutes a "Premium Quality Leather sofa"
Leather that has been pressed, rolled or corrected is always cheaper and of poorer quality.
These types of leather are as a rule made from the underside of the hide and are known as split leather.
Premium leather will always be leather that is the top part of the hide (top grain ) or full grain leather (the top grain and split) This leather is best when not heavily tampered with.
So when out shopping for leather sofas always ensure that you are buying a sofa made from Top Grain or full grain leather. Avoid corrected and bicast leather.
Full grain and top grain leathers as a rule will not have been filled, stretched or rolled to enhance appearance or create an un-natural patina.
With uncorrected leather, any scars or imperfections within the hide will be very noticeable. This is not a generic fault. These natural markings are what makes this type of leather so special.
Each hide will be unique and full of natural character.
You will often see leathers called aniline or semi aniline leathers - these will always be top grain uncorrected leathers ( so very good )
A full aniline leather will only have been treated with a natural dye running through the top pigment, therefore any scars or natural patinas will be greatly high lighted. This leather is beautiful but only for those buyers that want a very vintage, distressed looking sofa. Sofas covered in this type of leather will become faded, scratched and distressed over time.
If you want a leather of equal quality that will slightly cover scarring and also keep its colour long term, then go for semi aniline leather. You lose nothing in hide quality. The difference being that a permanent colour is absorbed in to the top pigment of the hide, this offers a more consistent uniformed colour that will note fade greatly over time. A top treatment will also be added to give extra durability.
A European (Not Chinese or South American buffalo ) full grain leather will cost a minimum 25.00 per meter. On average a 3 seat sofa will require 13 meters coverage. So there you go, the leather alone on a good quality sofa costs 325.00 minimum.
The final factor in terms of quality will be European, South American and Chinese hides. European is always best. The simple rule being climate. European hides have to withstand harsher weather and as a result hides are more resilient and durable
✔
Mercedes wallpapers
all models.
You might also like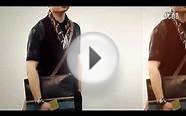 Coach is a famous American luxury leather accessories brand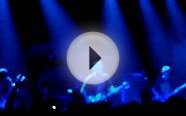 GMYLE Black Premium Luxury PU Leather Wristlet Clutch ...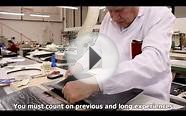 Paolo Dendi - Leather Luxury Goods. Sister Srl
Kick Mats by Freddie and Sebbie - Luxury Car Seat Back Protectors 2 Pack - Keep Your Car Seats 100% Clean From All The Stains And Scuffmarks Left By The Kids With These Auto-Protective Seat Covers - Designed For Most Vehicles - Protect Your Investment - Comes With a Lifetime Guarantee (Black)
Baby Product (Freddie and Sebbie)
★ #1 TOP RATED KICK MATS BACK SEAT PROTECTOR ON AMAZON ★ PLUS FREE SHIPPING
★ Are You Stuck and Looking For GIFT IDEAS, TOP RATED, MOST WISHED FOR and BEST SELLERS on Amazon Then These KICK MATS BACK SEAT PROTECTOR is a Must Have - Perfect...
★ Luxury KICK MATS Auto Seat Back Kick Protectors - Child Safety Car Seat Accessories - Automotive Seat Cover Accessories - Infant Safety Car Seats - Automotive...
★ KICK MATS Comes With a FREE NO-HASSLE GUARANTEE! ★ Don t Bother looking For Cheap and Nasty KICK MATS Which Don t Last ★ BUY WITH CONFIDENCE: We Have More Happier...
★ GUARANTEED to Instantly Protect Your Upholstery or Leather Car Seats From Scuff Marks And Dirty Footprints - Simple And Easy To Install - Designed To Fit Most...
MastaPlasta Peel and Stick First-Aid Leather Repair Band-Aid. Plain design 8-inch by 4-inch. BROWN


Art and Craft Supply (MastaPlasta)




Save your sofa, car seat, handbag, briefcase or leather jacket
Leather repair - easy, cheap and looks great - no one will ever know you re hiding a hole or stain
Works on car seats, sofas, handbags, suitcases and leather jackets
Works on leather, vinyl and many other upholstery fabrics
So simple, so effective, just peel and stick