What luxury cars are cheapest to maintain?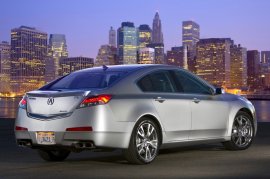 If you're interested in a pre-owned luxury vehicle, you might be disappointed to learn that many of today's most enticing used luxury cars can be very expensive to maintain. Prices for parts are often high along with dealership labor rates, especially for some of the top-end luxury car brands. But before you give up on the dream of owning a luxury car, check out our latest list: We've rounded up six great used luxury vehicles that offer excellent reliability and reasonable maintenance costs, ensuring that you'll be able to drive a luxury vehicle without spending a fortune to keep it running.
1. 2009-2011 Acura TL
Although earlier TL models suffered from some transmission issues, later versions boast impressive dependability and reasonable repair costs, owing to the brand's status as an upscale arm of the famously dependable Honda. We especially recommend the luxurious 2009-2011 TL, which combines opulent standard features such as xenon headlights, a sunroof, leather seats and dual-zone automatic climate control with a potent 280-horsepower V6 engine. We're especially encouraged by experts at J.D.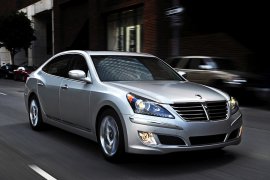 Power, who gave the car an above-average rating for overall reliability. Best of all, you can find a 2010 TL on AutoTrader for a reasonable $20, 000 or less.
2. 2008-2012 Buick Enclave
The Buick Enclave is a luxurious 3-row crossover that touts an above-average reliability rating from J.D. Power.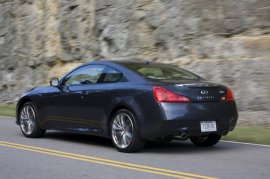 More importantly, many of the Enclave's parts are shared with General Motors' rivals, which helps keep prices - and therefore repair costs - down. With 2010 models available for a reasonable $21, 000 or less, you'll be pleased to learn the Enclave is surprisingly well equipped: Standard features include 19-inch wheels, bi-xenon headlights, a power liftgate and tri-zone automatic climate control.
3. 2011-2013 Hyundai Equus
If you're looking for a well-built full-size luxury sedan that won't cost a fortune to own, look no further than the 2011-2013 Hyundai Equus. Prices are still high - even a well-priced 2011 model will set you back $30, 000 or more - but the Equus boasts reasonable costs for parts and above-average J.D. Power reliability ratings. The Equus also includes a muscular 385-hp standard V8 along with a massaging driver's seat, navigation with voice control and leather upholstery with heated front seats.
✔
Mercedes wallpapers
all models.
You might also like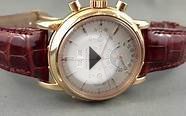 What Luxury 18K Gold Wrist Watch should ArchieLuxury get next?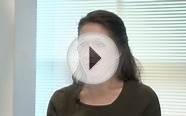 What kind of car seat should I get for my baby?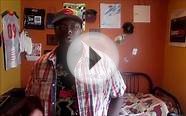 What kind of car should i get?
WUXING Men's Unique Gray Edge Sewing V-Shaped Sneakers(7 D(M)US,dark blue)


Shoes




Select high-quality suede
Handsome guys first choice
Prevent slippery,wear-resisting
Imported
[Lifetime Hassle-Free Warranty] Gear Beast GearHybrid Apple iPhone 6 (4.7 Inch) Dual Layer Protective Case (Gold)


Wireless (Gear Beast)




Rugged InnRugged Inner Case is made of highest quality TPU to absorb shock and provides maxium drop protection to maintain the resale value for your phone. The protective...
The raised bezel on the inner TPU case protects your Retina Diplay from scratches and damage.
Laser cut to accommodate device buttons, camera and ports, with expanded slots to increase compatibility with audio cables, headphones and chargers from leading...
Compatible with NFC functions such as Apple Pay.
Gear Beast Lifetime Hassle-Free Warranty. Customer satisfaction is our top priority, please do not hesitate to contact us if your Armband does not meet your expectations
WUXING Men's Suede Square Lattice Casual Flat Shoes(7 D(M)US,blue)


Shoes




Simple Style
Prevent slippery,wear-resisting
British fashion
Popular Q&A
What is the cheapest car to maintain and repair?
1. Nissans that have the SR20DE engines in them are very reliable such as the Nissan primera, Nissan sentra, Nissan pulsar the full list of cars with SR20DE engines can be found here. Parts for this engine are also really cheap, but i doubt you will need to replace any of them i a log time.I personaly have a pulsar with a SR20DE and I havnt had any problems with it. Nissans GA16DE engine is also very reliable, information about this engine can be found here. Parts for the GA16 are really cheap too. Also Toyota corrollas are very reliable car, i know people with them that never had problems.
What Luxury car manufacturer is the cheapest to maintain? | Yahoo Answers
i think for the states the cost of ownership/maintenance from cheapest to most expensive goes
acura
lincoln
infinity
cadillac
lexus
audi
bmw
mercedes
porsche
personally, i think the cayenne is both a very bad car and an amazing car.
it has such a terrible devaluation that it makes it super easy for people with low money to own a cool car. unfortunately, it has high maintenance costs which if you are not prepared for, can be a nightmare.
if you can afford high maintenance costs, the cayenne is a super cool car because it offers such a great amount of luxury utility and speed …