What luxury SUVs is best?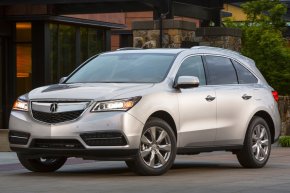 It can be hard choosing from the many luxury SUVs on the market today. The segment is filled with dozens of different options, ranging from upscale versions of mainstream models to ultra-opulent, 6-figure SUVs and crossovers. So, which models are the best? We've listed nine of our favorites below.
Acura MDX
The newly redesigned Acura MDX is an excellent 3-row luxury crossover. Powered by a standard 290-horsepower V6 and priced from around $43, 000, the MDX boasts all the standard equipment you'll ever want, including heated front seats, Bluetooth, a backup camera, leather upholstery and tri-zone automatic climate control.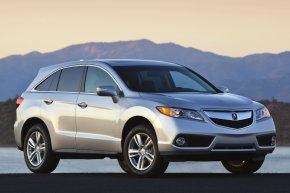 There's also a long list of safety options, from rain-sensing wipers to forward-collision and blind spot monitoring systems. Best of all, fuel economy can reach an excellent 20 miles per gallon in the city and 28 mpg on the highway - strong numbers for a 3-row SUV.
Acura RDX
Acura's smaller RDX crossover is also a smart choice for shoppers interested in a luxury SUV. While it only has two rows of seats, drivers who don't need a third row will appreciate the RDX's stellar build quality, its reasonable base pricing (it starts around $35, 000) and fuel economy of up to 20 mpg city/28 mpg hwy. We also love the crossover's list of standard equipment, which includes high-end items such as automatic headlights, leather upholstery, heated front seats, Bluetooth, a backup camera, a sunroof, dual-zone automatic climate control and keyless entry with push-button ignition.
Audi Q5
The Audi Q5 is an excellent crossover that's enriched by the fact that it truly offers something for everyone. Budget-minded shoppers can get a base-level 4-cylinder that starts around $38, 000. Those looking to save fuel can choose between two models: a fuel-efficient hybrid and a fuel-sipping diesel. And for shoppers who want all-out performance, Audi offers a 272-hp supercharged SQ5 model and a truly fast 354-hp model.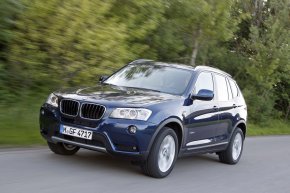 Our own take: Buy the one that you really like, because each model offers a long list of standard equipment, Audi's impressive build quality, and enough cargo and passenger room for most families.
BMW X3
The newly redesigned BMW X3 is an excellent crossover for SUV shoppers who don't want to spend a fortune on a new BMW. It starts around $41, 000 and it's going to get even less expensive for 2015, as BMW is planning to add a new 2-wheel-drive model to the lineup. Base-level versions of today's X3 use a 240-hp 4-cylinder that returns up to 28 mpg on the highway, while sport-minded drivers can opt for a 300-hp 6-cylinder without a significant fuel penalty. No matter which X3 you choose, traditional BMW handling ensures that you'll end up with one of the most enjoyable compact crossovers on the road.
✔
Mercedes wallpapers
all models.
You might also like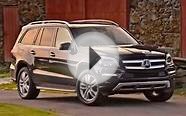 Best luxury suv comparison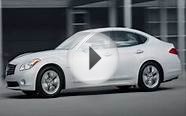 best suvs
24 HOUR SALE | Cozy Greens® Backseat Organizer | EXTRA DURABLE, EXTRA SPACIOUS Car Organizer | *FREE BONUS*: eBook on Traveling with Kids | CHARITY-APPROVED | LUXURY GIFT BOX | Acts as Kick Mat, Car Seat Protector and Back Seat Protector | Premium Quality Durable Waterproof Material | Super Secure Strap System™ | Lifetime Satisfaction Guarantee! | Super Spring Sale - 40% OFF Today
Baby Product (Cozy Greens)
1. GENUINE COZY GREENS® PRODUCT: All Original Cozy Greens products come with a LIFETIME GUARANTEE. If you have ANY problems with your Cozy Greens Back Seat Mirror...
2. MOST DURABLE: Your Cozy Greens Organizer is hand-crafted from Top Quality materials and reinforced on the points that receive most wear. It won t rip, won t come...
3. MOST STORAGE SPACE: We have specially designed our organizer to have more storage pockets and unique Stretch n Store™ bottle holders superior to any other brand...
4. DESIGNED WITH EASE OF USE IN MIND: Unpack your Cozy Greens Backseat Organizer from its Beautiful Gift Box, and enjoy the easy installation by adjusting the Super...
5. OVER 5% OF PROFITS GO TO CHARITY: THERE ARE A LOT OF NOBLE PEOPLE OUT THERE WHO HELP OTHERS TO HAVE A BETTER LIFE. WE BELIEVE YOU ALSO LIKE TO SEE PEOPLE DO BETTER...
Popular Q&A
What was the best luxury SUV in 1999?
The 1999 Lexus LX470 luxury SUV was popular for its time and is still popular today. The MSRP price was originally $56,205.
What is the best luxury SUV? | Yahoo Answers
I would go for the Range Rover Sport. I like BMW and LOVE the Porshe and also like the LExus RX models, but i say the range rover because people still have them and they seem to work perfect and they are very classy.