888 San Mateo Luxury Apartments
A residential community in San Mateo was recently awarded LEED Platinum certification by the United States Green Building Council. 888 San Mateo is a residential community owned and developed by the Sares Regis Group of Northern California. The announcement means that 888 San Mateo is only the sixth residential community in the country with over 150 units to garner the certification.
The transit-oriented, l
uxury apartment community totals 158 units and an underground parking component, and was completed this January. Located near numerous public transportation options, such as Caltrain, making it a good fit for Bay Area commuters, the property currently operates at an occupancy rate of about 96 percent. Rent rates at the property currently range between $2, 600 and $4, 000 per month. The project is a great example of urban infill in an area that features easy access to transportation and a bike friendly neighboring area.
Designed by TCA Architects, the property offers residents an amenity package that features a pool, spa, fitness center with cardio-theater, yoga and Pilates studio, outdoor kitchen and courtyard lounge, community room and the latest in technological amenities. In order to support the community's transit-oriented philosophy an on-site car share facility is available at the property, as well as bike storage areas with repair tools, and electric vehicle charging stations.
Part of the package that secured 888 San Mateo the LEED Platinum certification is a number of features such as low-e windows, R-30 attic insulation, advanced filtration systems, low-volume water fixtures and Energy Star appliances. The landscaping at the apartment community features efficient irrigation to reduce water-usage. The development process used chemical free, low emitting materials, top-notch air filtration and continuous ventilation fans. Construction waste resulted from the development process were recycled and sorted.
Image courtesy of 888sanmateo.com
Tags: 888 San Mateo, green, luxury, Multi-Family, San Francisco Lead Story, SARES-REGIS Group, TCA Architects, USGBC
✔
Mercedes wallpapers
all models.
You might also like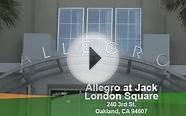 Apartments.com Allegro at Jack London Square San Mateo in Oa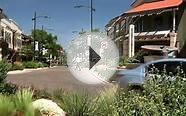 Boulder Creek Luxury Apartments in San Antonio, TX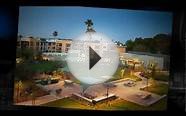 CitySouth Luxury Apartments For Rent in San Mateo, CA