San Mateo Luxury Real Estate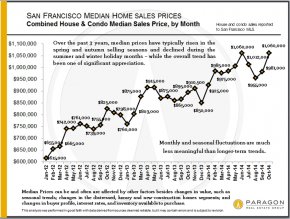 SF Luxury Home Sales Hit New Peak
Neighborhood Snapshots: Noe & Eureka Valleys, South Beach
& Yerba Buena, Richmond District, Bernal Heights & Sunset/Parkside
Adjusting your screen view to zoom 125% or 150% will make the charts easier to read.
The San Francisco market definitely cooled after the overheated feeding frenzy of the first half of the year. The competition between buyers for new listings declined to more rational levels: Homes that might have received 5 to 10 offers earlier in the year received 1 or 2 or 3. Values in many of the city's neighborhoods plateaued or even ticked down a bit after spring's big spike – the exception being districts with the most affordable house prices (under $1.2 million) where prices generally continued to tick up. The number of expired and withdrawn listings jumped 18% August through October when compared to last year, to over 460 listings, as buyers decided many sellers were pushing the envelope on prices too far.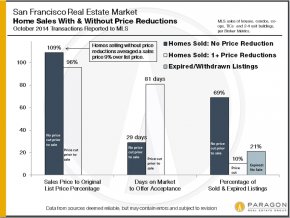 On the other hand, as seen in the charts below, the autumn market has been very strong by any reasonable measure, just not one of utterly crazed competition. The number of house and condo sales was a little higher in October 2014 than October 2013, and that doesn't include a very large number of high-end, new-development condos that went into contract. Most of the city's listings have continued to sell quickly for well over the asking price and luxury home sales hit their highest number ever.
The market for multi-unit buildings did decline dramatically, but that was due to Prop G fears. Since the proposition failed on November 4, that effect should quickly dwindle. Meanwhile, buyers have a large inventory of 2-4 unit buildings to choose from.
——————————————————————— General Market Dynamics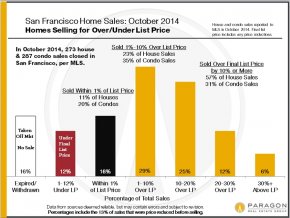 Median Sales Price by Month: Median prices are affected by other factors besides just changes in home values, such as seasonality, inventory available to purchase and significant changes in the luxury market. It often jumps up and down by month and season: It is the longer-term trend which is most meaningful. In this chart above, the spring spike, summer decline and early autumn increase are clear. Among other factors, luxury home sales usually jump in spring and autumn and drop in summer and mid-winter, and this rise and fall affects the overall median price. For the last 3 years, the general trend line has been dramatically up.
———————————————————————
Homes Selling Over & Under List Price: As seen in the 2 charts below, an astounding percentage of San Francisco home listings continue to sell over, and sometimes far over asking price. However, an increasing percentage of listings aren't selling at all: A hot market doesn't mean buyers will pay any price sellers dream up. This first chart looks at SF houses, condos, co-ops, TICs and 2-4 unit buildings, breaking down sales by those that sell with and without price reductions, and the difference that makes in sales price and average days on market. Pricing correctly right from the start reaps significant rewards for sellers.
Want to have the special feeling of your status? Wear Rolex! Find our lowest possible price on authentic Rolex Watches Enter now to view Ermitage Jewelers Collection and Order Rolex Watches online today!
There is a new way to get pampered in the pinnacle of luxury! A new luxury home based photography site from Calgary Alberta Canada is taking phtoography by storem. www.boudoir.ca is a local Calgary Boudoir company that is taking a new approach on security, quality, and personalization with all photos. From Bridal Boudoir, Milkbaths, to body image support, Boudoir.ca is truly unique!
More:
Luxury Swiss Wristwatches at discount duty free prices. Hublot Watches Online Models include: Big Bang King Power 48mm, Classic Fusion All Black, Ferrari, Spirit Rubber Strap, Diamonds, Unico, Key Of Time, Toourbillon and more. https://www.swissluxury.com/hublot/401.mx.0123.gr.htm
Trying to find wristband flash drives ? Check out this page: www.memorysuppliers.com
See also:
✔
Mercedes wallpapers
all models.
You might also like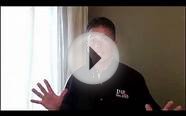 Bay Area Real Estate Agent: San Mateo County Hotspots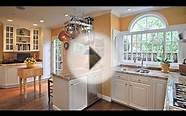 San Mateo Real Estate - 418 Iowa Drive, San Mateo, California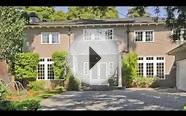 San Mateo Real Estate - 724 Edgewood Road - San Mateo Park
Tonya M. Williams Designs Pet Couture Collection Pet Car Seat Cover/Pet Carpet Cover/Couch Cover, 55 x 55-Inch, Camouflage


Home (Tonya M. Williams Designs, Inc.)




55 x 55 -couture pet car seat cover/pet throw/couch protector
Transport your pet in the luxury, style and comfort of these unique pet car seat covers
Counterpart to: tie dye UPCNo. 859349005319; fleur-de-lis UPCNo. 859349005326;Paris theme UPCNo. 859349005
Fits most cars, SUV s and pick up trucks; protect your vehicle seats from pet hair and scratch marks
Popular Q&A