Best used 2007 luxury cars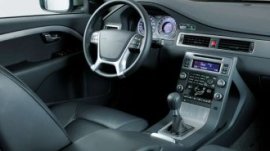 When it comes to choosing a great used luxury vehicle, you will want to know some of the best used luxury cars available on the market today. Most luxury vehicles tend to be $30, 000 or more on their initial sticker price and can go as high as $100, 000 or more depending on the model. These used luxury cars can be found in good condition for anywhere between $18, 000 and $28, 000 dollars.
Acura MDX(2005-2006)

The is a mid-size SUV that can seat up to 7 passengers comfortably and has very attractive physical styling cues. This generation comes with a 3.5-Liter 6-cylinder engine that puts out 253 horsepower with a five-speed automatic transmission. As with all Acura products, the safety features are plentiful and impressive, making this a great luxury vehicle.
Acura TL (2006-2007)
The Acura TL is a mid-size four door sedan that comes with a 3.2-Liter V6 that puts out 258 horsepower for great performance. If wanted, an option of the TL type-S is made, with a more-powerful 283 horsepower engine with performance in mind. This car also has legendary Acura safety and very attractive luxurious features.
BMW 3-Series (2005-2006)
The has been around for a long time with a proven track record of performance and luxury amenities. Depending on the model and year, engine output ranged from 2.5-Liters 184 horsepower to 3.0-Liters and 255 horsepower for any kind of driver.
Infiniti FX35(2005-2006)

The is a great value for those looking for a sporty SUV. These cars are appointed with plenty of luxury features, and come with rear-wheel drive for sporty feel and an available intelligent all-wheel drive for adverse weather conditions. For this generation, the vehicle is also equipped with a powerful 3.5-Liter V6 that puts out 280 horsepower and is very reliable.
Infiniti M35 (2006)
The is considered by many as one of the best luxury cars of 2006, and comes with standard features that would cost thousands more from pricier car makers. With the same drive platform as the FX35, the M35 performs great for a large mid-size sedan and has plenty of technology and luxury for those with the most exquisite taste. This car is also available in all-wheel drive for those concerned with adverse weather.
Lexus RX (2004-2005)

The is a very reliable mid-size luxury SUV that comes with everything you would expect from a Lexus, ranging from high-quality leather to the latest in technology. The RX gets competitive gas mileage and has one of the smoothest rides possible for an SUV.
Lexus GS (2005-2006)

As with all Lexus models, the has some of the best build quality, safety, performance, luxury, and reliability found in the luxury car market to date. With performance that competes with the best in class in virtually every area, there's no doubt that any Lexus would be worth considering.
✔
Mercedes wallpapers
all models.
You might also like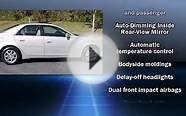 Used 2007 Cadillac CTS Luxury Car For Sale Tallahassee ...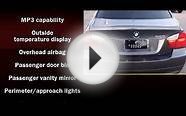 Used 2007 BMW 328 3 Series Luxury Sports Car For Sale near ...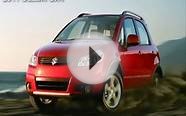 best luxury used cars
iGadgitz Pink on Black 'Bi-View' Textured Finish PU Leather Case Cover for Amazon Kindle Paperwhite 2014 2013 2012 With Sleep/Wake Function & Integrated Hand Strap
CE (iGadgitz)
Unique textured, canvas-touch Floral Collection PU leather for the Kindle Paperwhite 2012 2013 2014 versions, with soft touch, anti stain microfiber felt lining
Integrated elastic hand strap offers a secure hand-held viewing position
Offers an easy access flick out portrait stand to create a comfortable reading position
Sleep/Wake technology utilises magnets to align the front cover securely & put your Kindle to sleep
Not suitable for any other Kindle versions
iGadgitz Red 'Guardian Tri-view' Leather Case Cover for Google Nexus 7 2012 1st Generation Android 4.1 Tablet 8GB 16GB (NOT suitable for the 2nd Generation released August 2013)
PC Accessory (iGadgitz)
Custom made Guardian Triview case for the Google Nexus 7 Android 4.1 Tablet 8GB 16GB
Hand stitched leather case with unique aesthetic.
Customised design with cut-outs for all ports. Includes card holder on inside cover.
Incorporates 2 optimum landscape viewing positions integrated smartly into the case
Integrated fold out portrait stand uses mm design to nest into the tablet frame completely flush