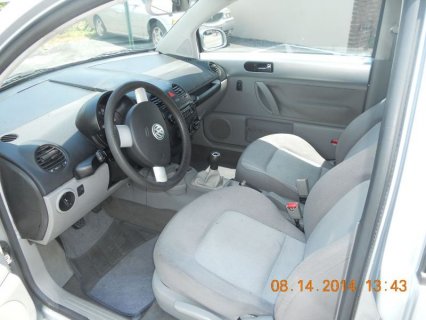 Ft. Lauderdale luxury car sales
Since being introduced here more than 25 years ago, Infiniti vehicles have set the standard for quality, luxury and performance for all other carmakers to follow. This current lineup of vehicles is the most advanced, stylish and luxurious that Infiniti has ever made. With exquisite craftsmanship, superior technology features, world-class performance and some of the highest safety ratings ever, these Infiniti cars, crossovers and SUVs are sure to satisfy even the most demanding drivers.
Current Infiniti Models
Beginning in the 2014 model year, designations for Infiniti vehicles were changed to reflect a new global naming standard. Sedans, coupes and convertibles now begin with a "Q" prefix, while crossovers and SUVs are now designated with a "QX" prefix. The number that follows reflects the vehicle's relative spot within the Infiniti lineup. Our clients in Fort Lauderdale, Boca Raton, Coral Springs and Coconut Creek will have it easy to recognize the exceptional Infiniti vehicles from before; they'll just have a different model name.
2015 Infiniti Q70, Q70L, and Q70 Hybrid
As Infiniti's flagship luxury sedan, the Q70 is a superior performance sedan that rivals the best luxury cars in the world. The pinnacle of Infiniti design excellence, this elegant full-size sedan offers the best of performance, luxury and style; all in a single extraordinary package.
It is available with a 3.7-liter V6, or a 5.6-liter V8 in both rear-wheel and all-wheel drive. New for 2015 is a long wheel-base version, the Q70L with added features and amenities. Also available is a Q70 Hybrid that delivers 360-horsepower and gets up to 34 MPG on the highway.
Features include:
330-horsepower 3.7-liter V6
Available 420-horsepower 5.6-liter V8
Available Hybrid 3.5-liter V6 with 50kW Direct Response® electric motor
7-speed automatic transmission with Adaptive Shift Control
10-way power / heated leather seats
Dual-zone Automatic Temperature Control
Infiniti Hard Drive Navigation
Infiniti Intelligent Key
Available AroundView® Monitor with Moving Object Detection
Available Predictive Forward Collision Warning
2015 Infiniti Q40
The mid-sized Infiniti Q40 is a powerful and nimble sports sedan with a 3.7-liter V6 and available in rear-wheel or all-wheel drive. It is a full-featured luxury sport model with a 7-speed automatic and delivering 328-horsepower. S
Standard features include:
Heated and leather appointed front seats
Rearview monitor
7-inch color display
Bluetooth hands-free
Available Intelligent All-Wheel Drive
✔
Mercedes wallpapers
all models.
You might also like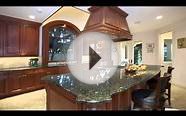 Luxury Homes for sale FORT LAUDERDALE FL 6 BRs, 7.2 BAs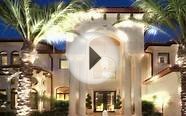 Luxury Home For Sale FT. LAUDERDALE FLORIDA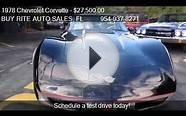 1978 Chevrolet Corvette PACE CAR - for sale in FT LAUDERDALE
3-in-1 Clay Mask: Bentonite, Kaolin & Smectite Facial Clay *Premium Sea Ocean Ingredients: Sea kelp, seaweed, spirulina w/ aloe & grapeseed oil *Free eBook: "DIY Facial Mask Treatment" *Organic Luxury Skin Care *La Beauté Pure ~ Simply the Best
Beauty (La Beauté Pure)
BENTONITE, KAOLIN & SMECTITE CLAY ~ Dr. Axe suggests using bentonite clay anywhere you have blemishes, red spots, irritations, or scarring. Mud and clay draw...
OCEAN TREAUSRES ~ SPIRULINA has beta-carotene which helps alleviate psoriasis and acne. SEA KELP helps sooth burns and rashes. SEAWEED tightens and unclogs pores...
LIVER SPOTS ~ Clay works as a skin lightener, removing dead cells from your top layer of skin. With dead cells gone, your skin will tighten and tone.
ACNE ~ Half of women and at least a third of men get clinical acne well into adulthood. GRAPESEED OIL is an anti-oxidant and is anti-inflammatory. It is an acne...
ORGANIC ~ Our luxury beauty products are all natural and use organic ingredients. Not tested on animals. Made in the USA.
Sublime Beauty COLLAGEN LUXURY ANTIOXIDANT MASK, 1.7 oz. Spa-Quality Facial Mask + Moisturize & Revive Skin; includes Collagen, Cucumber, Aloe, Vitamin E, French White Clay. Anti Aging Treat. Unlimited 100% Customer Satisfaction Guarantee.
Beauty (Sublime Beauty)
COLLAGEN MOISTURIZING MASK to Revive and Rejuvenate, Skin Glows; French White Clay to Lightly Exfoliate
FEEDS YOUR SKIN & HELPS YOUR OTHER SKINCARE PRODUCTS TO ABSORB BETTER
COLLAGEN, ALOE, CUCUMBER, Vitamin E and Safflower Oil Strengthen and Smooth Your Skin
Smells Divine and Feels Very LUXURIOUS - SPA QUALITY - US Made!
YOUR ANTI AGING SECRET; 100% RISK-FREE MONEY BACK GUARANTEE
Primal Elements Coconut Cream Body Butter, French Lilac, 4 Ounce


Beauty (Primal Elements)




Wrap your skin in moisture rich luxury with Primal Elements new coconut creme body butter
Enriched with extra virgin coconut oil for extra rich moisturization
This unique formula is made with seventy-five percent organic ingredients and is paraben free
Coconut oil also helps keep moisture from escaping from the skin keeping it soft and supple
Hand packed in the USA

Konjac Sponge (3 Pack) - Facial Cleansing Sponges - Heart Shape for Gentle Exfoliating Beauty


Beauty (The Beauty Shelf)




KONJAC SPONGE 3-PACK - Facial cleansing sponges for deep cleaning. Includes 3 Natural White sponges perfect for babies and sensitive skin
NATURAL & NON-TOXIC - These hypo-allergenic sponges contain no chemicals or harmful additives. 100% Organic, 100% Natural & 100% Biodegradable.
GENTLE EXFOLIATOR - They luxuriously exfoliate, detoxify and balance the skin pH. Gentle enough for sensitive skin conditions and daily use.
SAVES YOU MONEY - Use little or no expensive facial cleanser or face wash. Wonderful natural moisturizer.
EASY GRIP SHAPE - Cute, easy to hold heart shape. No Risk - Comes with a 100% SATISFACTION GUARANTEE.

Konjac Sponge (3 Pack) - Natural Baby Bath Sponges for Babies and Sensitive Skin - Non-toxic & Safe


Beauty (The Beauty Shelf)




SAFE & NATURAL - 3 x Konjac Sponges - 100% natural white hypoallergenic sponges for babies and senstive skin.
NON TOXIC - Completely free from harmful chemicals such as Sulfates, Parabens, Phthalates, and Petroleum.
SUPERBLY SOFT - Gentle enough for babies, kids & skin conditions like rosacea, excema, dermatitis & psoriasis.
EASY GRIP SHAPE - Tested by mothers, the heart shape is the easiest to safely grip while washing toddlers.
SAVES YOU MONEY - Use little or no expensive cleanser. Comes with a 100% Satisfaction Guarantee.
Popular Q&A
What is the number of enterprise car rental in Ft Lauderdale airport
Enterprise Rent a Car 4? - 3495 SW 9th Ave, Fort Lauderdale, FL 33315. (954) 359-6570?.
What is the phone number for Hertz rental car at Ft Lauderdale Airport
The # to the Hertz Car Rental at the Ft Lauderdale Airport is 1-866-435-9355. Thank you for using today! Have a good day!