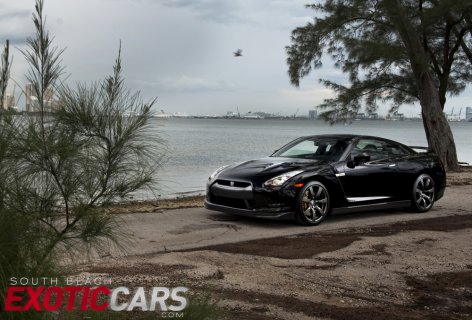 Ft. Lauderdale luxury car rental
Ft. Lauderdale is popular for its beautiful beachfront, and all the wonderful attractions it offers to residents and tourists alike, and there is no better way to get to know the city than driving a luxury car from our deluxe showroom. The city is also well known for its elegant style, and beautiful people, so whether you want to visit the world famous Cinema Paradiso in a Mercedes Benz, or take a drive down Las Olas Boulevard in a Bentley, we have the right car for you.
We are the preferred source for rental vehicles for celebrities, sports stars, musicians, and businessmen and entrepreneurs from all over the country, and can provide the exotic vehicle that most suits your taste. Our fleet consists of the finest and most luxurious vehicles in the world, and we always have the most recent makes and models to suit your fancy. Take your date to Joe Picasso's in one of our beautiful Ferraris and make it a night to remember; or join your colleagues for a round of golf at the Grande Oaks Golf Resorts and drive up in one of our exquisite Lamborghinis to cause an impression that will seal the deal.
Make your visit to Ft. Lauderdale one you will never forget by driving one of the most exclusive luxury vehicles in our fleet, just come to our showroom and we will find the one for you. Are you feeling romantic? A BMW convertible will enhance that feeling, but if you are looking for adventure, our Cadillac Escalade will add that perfect touch to your escapade.
Driving a luxury car from Prestige Luxury Rentals down the streets of Ft. Lauderdale will unequivocally make heads turn and you will become a focal point of interest wherever you may go. Give yourself the gift of celebrity status with one of our wonderfully exotic cars, when you arrive at the Andrews Living Art Studio or Las Olas Riverfront, as you get to know what it means to live it up in Ft. Lauderdale.
We have many different vehicles to offer, and will always have the one you want, from that Aston Martin you are dying to try out, all the way to the very royal Rolls Royce you want to cause an impression with. As an additional service we offer pre-programmed navigation systems in our vehicles so you can always get to your destination safely and easily, bypassing any time consuming incidents along the way. If you are visiting with children, we have complimentary child seats, and you will receive a full hands-on tutorial of all the features your selected vehicle has to offer.
✔
Mercedes wallpapers
all models.
You might also like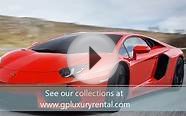 Miami Sports Car Rental - GP Luxury Rental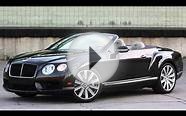 Luxury Car Rental MIAMI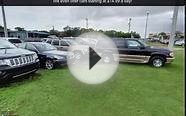 A Special Rentals | Ft. Lauderdale, FL | Car Rental
3-in-1 Clay Mask: Bentonite, Kaolin & Smectite Facial Clay *Premium Sea Ocean Ingredients: Sea kelp, seaweed, spirulina w/ aloe & grapeseed oil *Free eBook: "DIY Facial Mask Treatment" *Organic Luxury Skin Care *La Beauté Pure ~ Simply the Best
Beauty (La Beauté Pure)
BENTONITE, KAOLIN & SMECTITE CLAY ~ Dr. Axe suggests using bentonite clay anywhere you have blemishes, red spots, irritations, or scarring. Mud and clay draw...
OCEAN TREAUSRES ~ SPIRULINA has beta-carotene which helps alleviate psoriasis and acne. SEA KELP helps sooth burns and rashes. SEAWEED tightens and unclogs pores...
LIVER SPOTS ~ Clay works as a skin lightener, removing dead cells from your top layer of skin. With dead cells gone, your skin will tighten and tone.
ACNE ~ Half of women and at least a third of men get clinical acne well into adulthood. GRAPESEED OIL is an anti-oxidant and is anti-inflammatory. It is an acne...
ORGANIC ~ Our luxury beauty products are all natural and use organic ingredients. Not tested on animals. Made in the USA.
Sublime Beauty COLLAGEN LUXURY ANTIOXIDANT MASK, 1.7 oz. Spa-Quality Facial Mask + Moisturize & Revive Skin; includes Collagen, Cucumber, Aloe, Vitamin E, French White Clay. Anti Aging Treat. Unlimited 100% Customer Satisfaction Guarantee.
Beauty (Sublime Beauty)
COLLAGEN MOISTURIZING MASK to Revive and Rejuvenate, Skin Glows; French White Clay to Lightly Exfoliate
FEEDS YOUR SKIN & HELPS YOUR OTHER SKINCARE PRODUCTS TO ABSORB BETTER
COLLAGEN, ALOE, CUCUMBER, Vitamin E and Safflower Oil Strengthen and Smooth Your Skin
Smells Divine and Feels Very LUXURIOUS - SPA QUALITY - US Made!
YOUR ANTI AGING SECRET; 100% RISK-FREE MONEY BACK GUARANTEE
Primal Elements Coconut Cream Body Butter, French Lilac, 4 Ounce


Beauty (Primal Elements)




Wrap your skin in moisture rich luxury with Primal Elements new coconut creme body butter
Enriched with extra virgin coconut oil for extra rich moisturization
This unique formula is made with seventy-five percent organic ingredients and is paraben free
Coconut oil also helps keep moisture from escaping from the skin keeping it soft and supple
Hand packed in the USA

Konjac Sponge (3 Pack) - Facial Cleansing Sponges - Heart Shape for Gentle Exfoliating Beauty


Beauty (The Beauty Shelf)




KONJAC SPONGE 3-PACK - Facial cleansing sponges for deep cleaning. Includes 3 Natural White sponges perfect for babies and sensitive skin
NATURAL & NON-TOXIC - These hypo-allergenic sponges contain no chemicals or harmful additives. 100% Organic, 100% Natural & 100% Biodegradable.
GENTLE EXFOLIATOR - They luxuriously exfoliate, detoxify and balance the skin pH. Gentle enough for sensitive skin conditions and daily use.
SAVES YOU MONEY - Use little or no expensive facial cleanser or face wash. Wonderful natural moisturizer.
EASY GRIP SHAPE - Cute, easy to hold heart shape. No Risk - Comes with a 100% SATISFACTION GUARANTEE.

Konjac Sponge (3 Pack) - Natural Baby Bath Sponges for Babies and Sensitive Skin - Non-toxic & Safe


Beauty (The Beauty Shelf)




SAFE & NATURAL - 3 x Konjac Sponges - 100% natural white hypoallergenic sponges for babies and senstive skin.
NON TOXIC - Completely free from harmful chemicals such as Sulfates, Parabens, Phthalates, and Petroleum.
SUPERBLY SOFT - Gentle enough for babies, kids & skin conditions like rosacea, excema, dermatitis & psoriasis.
EASY GRIP SHAPE - Tested by mothers, the heart shape is the easiest to safely grip while washing toddlers.
SAVES YOU MONEY - Use little or no expensive cleanser. Comes with a 100% Satisfaction Guarantee.
Popular Q&A
What is the number of enterprise car rental in Ft Lauderdale airport
Enterprise Rent a Car 4? - 3495 SW 9th Ave, Fort Lauderdale, FL 33315. (954) 359-6570?.