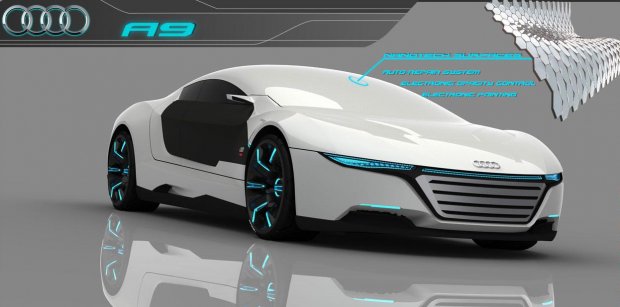 German based luxury car
Chalk it up to cabin fever, a burgeoning economy or the dulcet drone of Mercedes pitch-man Jon Hamm. Sales of German luxury cars have never been better.
In the first three months of the year, Audi, BMW and Mercedes sold 1.3 million vehicles worldwide, 9 per cent more than in the year-earlier period. The teutonic bragging rights stayed with BMW. It sold almost 451, 600 vehicles around the world in the first quarter, besting 438, 200 at Audi and 429, 600 for Mercedes-Benz. Records were broken all around.
Of course, the whole exercise is a bit silly. Talking about volume without strapping it to profit is like spouting off the specs of an engine without mentioning the size of the vehicle in which it sits. But this is the auto industry. Underneath every Hugo Boss suit in the C-suites of Munich and Stuttgart is a person who simply loves to go fast (preferably on the autobahn en route to a screening of Furious 7). Steering is critical, but speed is king.
Despite a rising tide of buyers, BMW, Mercedes and Audi seldom talk about raising prices and any chatter about keeping costs in line is usually tacked onto the very end of any corporate communication. Usually, they simply crow about performance metrics and volume gains. And each of the German-based luxury players appears dead-set on being the luxury leader in terms of units.
Massive sales gains, however, present some tricky terrain for a luxury brand. In addition to the pitch-perfect engine, baby-soft seats and a fancy hood-badge, the appeal of a German-born luxury car, at least in part, is the prestige – the air of exclusivity. After all, these things aren't iPhones or even Apple Watches. It takes years of striving to get into one (or at least a catchy idea for a new app).
That little cocktail of pride and prestige loses some of its intoxication every time one of these cars rolls out of a dealership. "The issue in luxury is people don't always want the No. 1 selling vehicle, " said Lara Koslow, head of the Consumer and Customer Insight Center at Boston Consulting Group. "They don't want to be one of many; they want to be one of few."
To get numbers up, Audi, BMW and Mercedes have steered towards slightly less tony parts of town. Each of the automakers now has an entry-level model priced around $30, 000 in the U.S. (Daimler chairman Dieter Zetsche calls them "conquest cars"). When one opts for a lease, instead of a purchase – as slightly more than half of entry-level luxury buyers do in the U.S. – the customer joins the swanky set for only a few thousand dollars.
So how do Germany's car bosses deal with that potential stigma? Well lately, they've just made more varieties of car. In the past 10 years, the number of luxury model lines in the U.S. has surged 26 per cent to 90 in total, according to TrueCar, an online car-shopping platform. That number doesn't account for further variations like different body styles or hybrid engines.
✔
Mercedes wallpapers
all models.
You might also like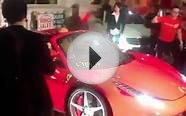 TALK FUSION Luxury Car Block Party Surabaya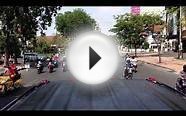 Talk Fusion Indonesia Grand Launch Luxury Car Parade IIII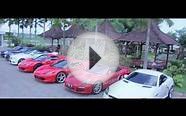 Indonesian Talk Fusion Luxury Cars Parade 2014
Car Stereo Installation - Single-DIN


Installation Services




Removal of old stereo unit (if required)
Wiring of customer-supplied harness/antenna
Mounting of stereo and dash kit
Testing, clean up and operational overview