Luxury cars in China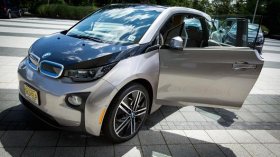 Adam Jeffery | CNBC
BMW i3
China is taking aim again at foreign luxury car makers such as Audi, BMW and Mercedes-Benz by allowing unauthorized dealers to sell imported cars - so-called 'parallel imports' - in a move to rein in high-end car prices.
Publicly, Beijing says a pilot scheme, which officially kicks off in Shanghai's free trade zone next week, will promote competition and give consumers more choice, but people close to policymakers say it's the latest in a series of measures aimed at bringing down prices that are far higher in China than elsewhere.
For the luxury car marques, the move comes on top of weakening sales growth in the world's biggest market, tensions with dealers, and a recent price fixing probe.
A lawyer who attended a closed-door seminar last year said officials at the Ministry of Commerce and the National Development and Reform Commission, China's top economic planner, made clear their intention was to cut the price of high-end imported cars.
"Legalizing parallel imports is part of a broad anti-monopoly campaign by the government to improve market order and bring down prices of imported cars, " he said, asking not to be identified as he is not authorized to speak to the media.
In an emailed proposal reviewed by Reuters, the China Automotive Technology and Research Center (CATARC), a government-affiliated think-tank, lobbied Beijing a year ago to legalize parallel imports "to break monopoly and promote competition."
Read MoreGlobal auto sales remain on uptrend: IHS
Sales of premium cars rose by more than a fifth last year to around 1.6 million vehicles, according to consultancy Automotive Foresight (Shanghai) Co Ltd, but still account for less than 10 percent of China's total car sales. Together, Audi, BMW and Mercedes have around 70-80 percent market share in the premium segment.
More than 20 dealers have applied to join the pilot scheme, where imported luxury models will be sold at a 10-20 percent discount to those available through authorized channels, said an official at the Shanghai Waigaiqiao Automobile Exchange Market, the market organizer.
A BMW 650i xDrive Convertible that sells from $97, 900 in the United States, can cost close to 2 million yuan ($320, 179) in China. That scale of price differential has come under fire from Chinese media, and regulators last year fined a Chinese venture of Audi and the local sales unit of Fiat's Chrysler a combined $46 million for price fixing.
Grey market
China has had a grey market in auto sales for some time, centered around the northern port city of Tianjin where about half of China's total car import deals are done. But buyers have been cautious given the lack of quality guarantee and after-sales service on unauthorized cars.
That will change under the new scheme.
"The main significance (of the pilot scheme) is that buyers will now be legally entitled to warranty packages, " whether their imported car comes through an authorized or unauthorized channel, said IHS Automotive analyst Namrita Chow.
✔
Mercedes wallpapers
all models.
You might also like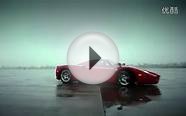 A Luxury Car Club Is Stirring Up Class Conflict In China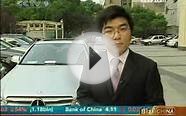 Controversy of governmnet plan to buy luxury cars in China ...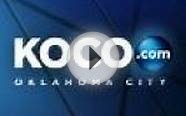 China: Luxury cars wrecked in crash
The Northwest Company Disney's Cars, Checkerboard Mater Hugger and Throw Set, 40 by 50-Inch


Home (The Northwest Company - Kitchen)




Measures 40-Inch-by-50-Inch
Warm fleece throw
Machine washable
Made in China
Note 4 Case,Vogue Shop Note 4 Wallet Case [Book Fold] Leather Galaxy Note 4 Cover [Flip Cover] with Foldable Stand, Pockets for ID, Credit Cards - Black Flip Case for Samsung Note 4 .Protective Samsung Galaxy Note 4 PU Leather Wallet Case with Foldable Kickstand and HD Screen Protector for Galaxy Note 4 Folio with Stand All-around TPU Inner Case and Snap Button Closure Stylish Pattern Design for Note 4 (Vogue shop-Owl)
Wireless (.welcome you to our shop please email us about any query. anti glare fingerprint spy ballistic glass glass privacy invisibleshield gorilla scratch resistant smudge smudge free temper zagg mirror matte armorsuit bodyguardz color guard green icarez ismooth morror obliq pack skinomi sprint tempered tmobile note4 casio cammando commando moto 2014 tab 10.1 s 8.4 7.0 0.4mm keyboard edition 128 gb sd card 10000 mah 7 inch inch tablet 8.0 8 8 kid armband big arms at t no contract aluminum att at&t &t back carbon fiber replacement wood bling covers hello kitty bumper frame frame kit backup batman gold charging door extender nfc metal cord adapter car mount cup holder cd slot by docking station speakers dock dual sim duos sm-n9100 unlocked sm-n9100 sm-n9100 edge edge lte arm band at&t uag extended factory girl hard hybrid international version lifeproof otter box protective portable pen mobile t-mobile at&t gsm verus without abacus24-7 window led mint luxury crystal disney original wireless model fast cable oem see through view guys glitter gel 21 ladies strap heavy duty hdmi tv windshield arabic program love mei michael kors used neo n910a new england patriots orleans saints york giants city yankees leopard rubber symmetry symmetry symetry $1 shipping grey private polka dot on purse chain deep qi lcd digitizer digitizer rugged rugged tips soft capsule tough ultra 7.1 survivor kids fit urban gear dream catcher paris protected invisible shield micro usb travel 128gb 10 ft 2 year air vent i717 zero lemon naruto wallets girly hearts mini full body n-910c quick charge in kate spade shiny stone star wars straight talk bike made korea chevron pocket orange pouch shoulder stylus backlit absorption nuevo clasp 10ft strong running ghostek atomic nightmare before christmas pearlcell phones accessories phone holsters clips accessory kits flip wallet armbands battery charger sleeves waterproof cases phones)
Two Protective Layers - The Interior TPU Case and the Front Flip Cover
Foldable Stand Accessory for immersive Video Experience and Hands-Free Video Chat
Folio Case style with Built-in Slots for Credit Cards (2 slots)and a Pocket for Cash
Made of high quality PU leather+Magnetic Flip design.Specifically made for Note 4 2014 Release, Easy access to all ports and controls .Precise openings allow direct...
Designed specifically for Galaxy Note 4 to fit like a glove and obstruct nothing,Protects your Galaxy Note 4 against scratches, dirt, bumps and dust and daily wear...
iPhone 5 5S 5C 6 6Plus Wall Charger, USB Cable, Car Charger


Wireless (China)




Includes 1X New Wall Outlet Charger, 1X New 3ft 8 Pin USB Cable, and 1X New Car Charger (IOS8 Tested)
USB is Compatible with iPhone 5, iPhone 5C, iPhone 5S, iPhone 6, and iPhone 6Plus
Wall outlet is compatible with any standard USB cable (meaning you can also connect your iPhone 4/4S cable into this charging outlet
1AM-Fast Charging, use together with a USB cable to charge your iPhone or iPod in your home or on the go
Built-in Circuit protects against over charging and current back flow

Luxury Pure Lotus crystal pendant for car rearview mirror


Home Improvement (chinahishop-Car Accessories)




Model:HS9080-2
Function: security and peace
Car ornaments Category: Automotive ornaments
size:20*6cm

Luxury four leaf crystal pendant car accessories car ornaments


Home Improvement (chinahishop-Car Accessories)




Model:HS9094-2
Function: security and peace
Car ornaments Category: Automotive ornaments
size:16.8*5.8cm