Luxury Cruises Caribbean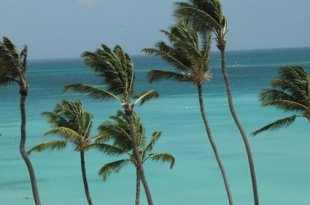 Check out the Caribbean via a luxury cruise. (Photo: Waving in the caribbean wind image by Gientje from Fotolia.com )
Related Articles
A luxury cruise to the Caribbean may not be for everyone, but if you are seeking to be treated like royalty and have the cash flow to do so, then by all means, indulge. Luxury cruises tend to visit ports of call that the mega-cruise ships cannot because of their size. These cruises run seasonally to the Caribbean, then head to other parts of the world.
Amazara
The five-star line Amazara debuted in 2007. The size of its ships is compatible to other luxury liners, with a capacity of 700 passengers. The fleet can maneuver into ports that ships from its parent company, Royal Caribbean Cruise Lines, cannot. Each cabin offers a similar layout, with butler service available for every type of accommodation.
Azamara Club Cruises
877-999-9553
azamaraclubcruises.com
Crystal Cruises
Crystal Cruises has been honored by Travel & Leisure Magazine as "the Worlds Best" for 12 consecutive years since 1996. Although in a luxury category of cruises, it has two separate classes, suite and balcony, of service on-board. Well-equipped cabins range in size from 360 to 948 square feet. Crystal ships offer an elegant and refined cruise experience at top-dollar cruise prices.
Crystal Cruises
310-785-9300
crystalcruises.com
Cunard Cruises
Cunard ships are large, with a passenger capacity of about 2, 600 to 3000 passengers spread over 13 passenger decks. The rooms are spacious; even the inside staterooms begin at 194 square feet. Nearly 80 percent of staterooms have ocean views, and more than 94 percent of these feature balconies.
Cunard Line
800-728-6273
cunard.com
Oceania Cruises
Operations for Oceania Cruises began in 2002, and all ships within its fleet are considered upscale and luxurious. The ships hold 700 passengers, and 68 percent of her staterooms have private terraces. Cabins begin in size from 160 square feet for a standard, to 322 square feet for a Penthouse Suite, and capping at 962 square feet for the six Owner's Suites.
Oceania Cruises
800-531-5619
oceaniacruises.com
Regent Seven Seas Cruises
Cruise in true upscale style, in a completely relaxing atmosphere aboard a Regent Seven Seas Cruise. Regent Seven Seas Line has suites for all 700 passengers, thus allowing more elbow room. Its cabins range from 300 to 2000 square feet.
Regent Seven Seas Cruise
877-505-5370
rssc.com
Seabourn
The all-inclusive Yachts of Seabourn are considered ultra-luxury. By carrying only 450 passengers, cruising will feel more like a private charter. All staterooms are suites, with the size ranging from 277 to 575 square feet.
The Yachts of Seabourn
800-929-9391
seabourn.com
Windstar Cruises
Something unique in the luxury cruise market are the laid-back sailing ships of Windstar Cruises. All cabins run the same size, with the exception of the owner's suite. There are no balcony cabins, but each room has two portholes with an ocean view.
where to design stickers
when system of linear equations is consistent
why development plans are important
who design the statue of liberty
when technology spillover occurs
where to set up a trust fund
where's download manager
where to buy science diet dog food
how development relates to how you learn
where is solutions store
who technology in healthcare
when entrepreneurs face a significant
when project is not ready gif
who solution for covid 19
who teaching staff
how long startup
why teaching to the test is bad
when business writers request information
which teaching method is best
how far london to italy
who development milestones
where science and magic meet
what london is famous for
how many entrepreneurs are there in the world
in startup who ends up with who
who owns businesses
how management fee is calculated
where management skills
which business is an example of a multinational corporation
how many product owners per developer
how many solution calculator
where to launch kayak on windermere
how many management levels in ges
why technology favors tyranny
where is waste management from
whom definition
where to teach online
when development proceeds in a stepwise fashion
why product management interview question
how often business post to instagram
where to solve python problems
what solutions conduct electricity
which business development increases cash
what entrepreneur really means
where london is situated
✔
Mercedes wallpapers
all models.
You might also like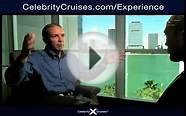 Eastern Caribbean Cruises to the Finest Islands in Luxury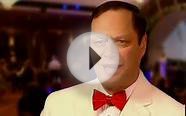 Luxury cruises small ships Mediterranean Caribbean for 2015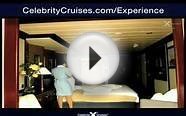 Best Caribbean Cruises: Luxury Cruise Travel to St. Lucia
McBoh'eml Luxury Cruises to the Caribbean Boats Ships Original Vintage Postcard


Entertainment Memorabilia (CardCow.com)




Categories: Transportation,Boats Ships
Type: Chrome
Size: 3.5 x 5.5 (9 x 14 cm)
Luxury Liner Tycoon - PC


Video Games (Global Star)




Command your own luxury liner and set sail to the Caribbean, Mediterranean, Arctic, and more
Choose from three different cruise liners and play in Freeplay, Scenario, or Career mode
72 individual passenger models with almost infinite color variations and over 100 animations
Hire the crew, and design and decorate the ship
For 1 player

Caribbean Mah Jong [Download]


Digital Video Games (Gamehouse)




Collect Souvenirs On The Luxury Cruise.
Visit 12 Caribbean Islands.
96 Unique Layouts.
5 Beautifully Detailed Tile Sets.