Luxury Electric cars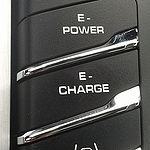 Electrified vehicles are getting a shake up now that the Porsche plugin hybrid electric vehicle (PHEV) (aka the 4S e-hybrid) is here. Luxury, refinement and serious efficiency. Really! That PHEV is exciting.
For starters, the all electric range of 21 miles rated by the EPA. When you include the regenerative braking and drifting tests resulted in 30 miles all electric. That's competitive with the Cadillac ELR (not in luxury) and the BMW i8 ($10, 000 more to start at $135, 000). The only cars in all electric mode that do better are the Ford C-MAX and the Ford Fusion Energi at 30-40 miles all electric (don't expect the luxury).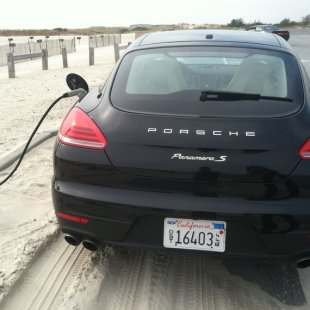 Amazing Hybrid Electric Car
During the purely hybrid electric car test (no EV mode used), the car delivered 70-90 MPG. This makes the Porsche reign in fuel economy as a pure hybrid. It's one of the tops in the industry. The last car that got this MPG tested was a 2013 Toyota Camry hybrid electric that once got 61 MPG, but not for a long period of time..
As Porsche reports, the Panamera 4S E-Hybrid was much better than the hybrid electric version. For starters, this plugin has a really powerful electric motor and "higher-performance" batteries which help aid efficiency during hybrid mode and torque during all electric.
What About Comparing to Luxury PHEV?
When including all the green higher end cars with luxury were the Tesla at pure 100 MPG all electric and the Lexus 600h L was only 23 MPG to date. Expect it to exceed your expectations. With all the pimped out features of comfort (even the privacy curtains); comparing to Tesla Motors all electric and the Cadillac ELR on the plugin hybrid electric.
How Much Juice and Torque is in this PHEV?
During all lithium-ion electric mode it produces 95 hp; double that of the hybrid model at 47 hp. This plugin hybrid holds 9.4 kWh of batteries vs 1.7 kWh. The electric drive on the plugin produces 95 hp, which is double the power of the previous model's electric motor (47 hp). Another part of the plugin hybrid electric car is what this one can recharge with either a 110 Volt (Plug in the wall) or 220 amp (Dryer plug) service.
✔
Mercedes wallpapers
all models.
You might also like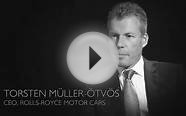 Carjam: New Rolls Royce Electric Car - Luxury Perfection ...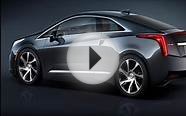 Move Over Tesla! Electric Luxury Car Market Heats Up
2015 Licensed Mercedes Benz G55 AMG SUV 12v Power Wheels Remote Control Ride on Electric Toy Car for Kids -Dull Black


Toy (ride on toys)




This exclusive Dull Black Mercedes Benz G55 AMG SUV is TOP OF THE LINE
Perfect For 2-6 Years Of Age,Horn and Engine Sounds,
Parental Remote Control, Chrome Wheels, Like Real Keys
Free Shipping, Gift Mp3 Player
Adjustable Seat belt, Lifelike lights,2 Speeds
New 2015 Limited Maybach Sport Style Kids Ride on Power Wheels Battery Remote Control Toy Car- White


Toy (ride on toys)




Parental Remote Control, Chrome Wheels, Opening doors, 12v
Horn and Engine Sounds, Adjustable Seat belt, Lifelike lights, MP3 Input
Forward and reverse switch, working front rear lights,
Single seat car with wide seat area, 2*12v motors, 12v-7ah rechargeable battery
Free Shipping, Gift Mp3 Player
New 2015 Limited Edition Ferrari F12 12v Power Wheels Ride on Toy, Car with Remote Control - White


Toy (POWER WHEELS)




Engine Sound, LED lights, Real Body Paint,
Perfect For 2-6 Years Of Age,Horn and Engine Sounds,
Parental Remote Control, Adjustable Seat belt
Free Shipping,Gift MP3 player
Lifelike lights, 2 Speeds, MP3 input, Volume Control

Mercedes Benz SUV G55 AMG Kids 12v Dual Engine Electric Ride on w/ Remote Control Red


Toy (Best In USA)




12v Battery, two motors one Front and one at the Back
Working FM radio with MP3 plug in feature
Painted with real car pain and Off road tire tread
Remote Control
Maximum Load Capacity: 66 lbs

NEW BENTLEY GT DUAL-ENGINE Kids Ride on Car Toy Electric Car with Remote Control - 2.4Ghz - Blue


Toy (VK)




Bentley GT in Blue Ride-on Car with 2 12V motors with push button ignition. The best in its class. Don t get fooled by imitators.
Car with remote 2.4 Ghz control for easy parent control. Choose between pedal operation or remote control operation. MP3 connection.
Battery: 12V 7ah batteries included; Great Power with speeds up to 3.5 mph. Suitable for kids from 2-5 years old.
Security features: Seat Belt, LED Lights, Remote Control override.
Battery charge time 8-12 hours. Driving time 2-2.5 hours.
Popular Q&A
Which is the most luxurious electric car in the uk?
There are some luxury/performance electric cars, such as the AC Propulsion Tzero, and the Tesla Roadster. May have to be imported from the USA.
where can i find $50 million funding for luxury electric cars ? | Yahoo Answers
Show your prototype to a few oil executives. They'll pay you to crush it.