Best luxury Hybrid cars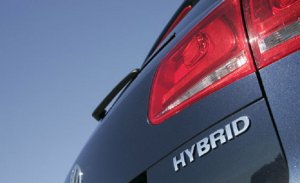 Hybrids tend to be synonymous with excellent fuel economy, but that doesn't mean all hybrid vehicles are gas sippers.
At the top end of the scale sits the Toyota Prius. A hybrid with one of the best gas mileage ratings, its combined 50 mpg is far above many gas-only vehicles.
At the other end however, some models appear to be taking advantage of their hybrid badge, offering marginal efficiency. And we're not talking about supercars like the LaFerrari (which has an overall fuel rating of 14 mpg).
When shopping for a new car, Edmunds.com said that 79 percent of Americans name fuel economy as the most important factor in their buying decision. Instead of assuming that a hybrid status automatically bestows a vehicle with extreme fuel economy, buyers should take a closer look at the EPA rating.
Below are five of the least fuel efficient hybrid models currently on the market.
5. Audi Q5 Hybrid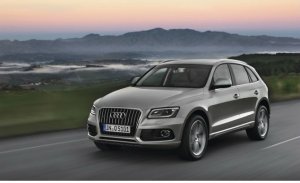 Combined fuel economy rating: 26 mpg
Audi's Q5 Hybrid SUV sets the tone for our list by introducing a common theme: many carmakers have opted to take a peppy vehicle already in production and add an electric motor for extra power and fuel savings. The end result typically yields a model with respectable sprint numbers and horsepower ratings, but low fuel economy (in comparison to vehicles that prioritize fuel economy over performance).
The Q5 Hybrid, as an example of this trend, borrows the same 2.0-liter turbocharged 4-cylinder engine from the non-hybrid Q5. Audi then added an electric motor and a lithium-ion battery, giving the Q5 Hybrid an extra 25 horsepower, but only a gain of 3 mpg overall.
4. Mercedes-Benz E400 Hybrid
Combined fuel economy rating: 26 mpg
Mercedes-Benz released its E400 Hybrid a little more than two years ago, adding an electrified model to its mid-range E-class. Supplementing the main 3.5-liter V6 is a singular 27 horsepower electric motor, which is capable of driving the car at speeds of up to 22 mph for about half a mile.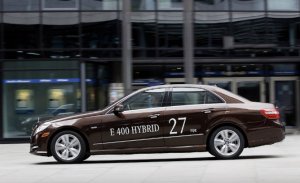 "For the power it offers, its economy is respectable, " said HybridCars.com's Jeff Cobb. "We would expect also a heavy footed driver could plummet the advertised numbers, but then that is always the case hybrid buyers must understand when contemplating fuel economy claims."
As tested by the EPA, the E400's numbers come in at 24 mpg in the city and 29 on the highway, worthy of the number 4 slot on our list.
3. BMW ActiveHybrid 5 and ActiveHybrid 7L
Combined fuel economy rating: 26 and 25 mpg (respectively)
This set of luxury-grade hybrids are the first models on the list to register below the average new car fuel economy, which was 25.2 mpg last month. The ActiveHybrid 5 and its bigger sibling, the ActiveHybrid 7L (pictured above), are BMW's answer to combining dynamic driving with efficiency.
SEE ALSO: EPA Exec Says 2025 MPG Standards Shouldn't Be Reduced
BMW tuned both to emphasize acceleration over fuel savings. The 7L can reach 62 mph in 5.7 seconds and has a top speed of 155 mph. For the 320 horsepower output, the L7 mates an electric motor to a turbocharged six cylinder.
2. Volkswagen Touareg Hybrid
Combined fuel economy rating: 21 mpg
If you're scratching your head, wondering, "the Touareg what?" you won't be alone. Last year, Volkswagen sold only 30 units of this SUV hybrid.
✔
Mercedes wallpapers
all models.
You might also like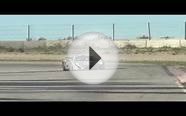 Luxury supercars - hybrid technology at its best | AutoMotoTV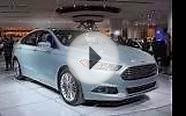 Best Hybrid Cars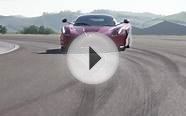 Luxury Supercars - Hybrid Technology at Its Best
24 HOUR SALE | Cozy Greens® Backseat Organizer | EXTRA DURABLE, EXTRA SPACIOUS Car Organizer | *FREE BONUS*: eBook on Traveling with Kids | CHARITY-APPROVED | LUXURY GIFT BOX | Acts as Kick Mat, Car Seat Protector and Back Seat Protector | Premium Quality Durable Waterproof Material | Super Secure Strap System™ | Lifetime Satisfaction Guarantee! | Super Spring Sale - 40% OFF Today
Baby Product (Cozy Greens)
1. GENUINE COZY GREENS® PRODUCT: All Original Cozy Greens products come with a LIFETIME GUARANTEE. If you have ANY problems with your Cozy Greens Back Seat Mirror...
2. MOST DURABLE: Your Cozy Greens Organizer is hand-crafted from Top Quality materials and reinforced on the points that receive most wear. It won t rip, won t come...
3. MOST STORAGE SPACE: We have specially designed our organizer to have more storage pockets and unique Stretch n Store™ bottle holders superior to any other brand...
4. DESIGNED WITH EASE OF USE IN MIND: Unpack your Cozy Greens Backseat Organizer from its Beautiful Gift Box, and enjoy the easy installation by adjusting the Super...
5. OVER 5% OF PROFITS GO TO CHARITY: THERE ARE A LOT OF NOBLE PEOPLE OUT THERE WHO HELP OTHERS TO HAVE A BETTER LIFE. WE BELIEVE YOU ALSO LIKE TO SEE PEOPLE DO BETTER...
RAVPower All-In-One FileHub Wireless N Travel Router USB Micro SD SDXC TF Memory Card Reader Card with 6000 mAh portable charger USB Hard drive Flash Mobile Storage Media Sharing for iOS &android devices


Personal Computer (RAVPower)




Media Sharing: transfer photos/movies/music/files between iOS and Android Devices and Desktop/Laptop, between mobile devices and SD Card/USB HDD, and between Micro...
Wirelless Router: instantly convert wired network into Wi-Fi (AP/Router/Bridge)
External battery: built-in 6 mAh power bank (5V/1A) for charging smartphones
Wireless Network: Connect to an existing wifi network, share hotspot access and boost Wi-Fi range
Package Include :1 x RAVPower FileHub[WD02], 1 x USB Charging Cable, 1 x User Manual