Old luxury car Manufacturers in American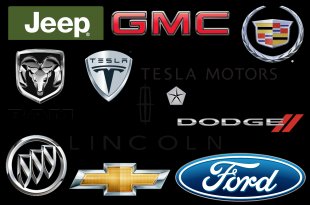 America pioneered mass-market car production in the beginning of the 20th century and was the largest car market in the world for over a hundred years, triggering creation of hundreds of brands.
However, it is 'The Big Three' that united the best American car brands and survived through times. They are General Motors, Ford and Fiat Chrysler US. Joined by several other companies, these giants form what is one of the most influential car industries in the world.
Ford
Founded: 1903
Parent Company: Ford Motor Company
Of all American car brands Ford probably has the most special place in automotive history. Founded by legendary entrepreneur Henry Ford, the company pioneered mass production of cars by introducing many innovations to the industry, such as assembly lines, and made cars affordable to middle class. Today Ford is a global automotive brand selling millions of vehicles worldwide.
Chevrolet
Founded: 1911
Parent Company: General Motors
Since the famous American "bowtie" brand's foundation at the beginning of last century, Chevrolet has competed Ford in mass-market. Advertised as affordable vehicles, the company has always been GM's leading brand. However, they also produce sports cars, including the famous Corvette, trucks and commercial transport. Chevrolet's SUV, Suburban, built from 1933 is the longest-living nameplate in the world.
Chrysler
Founded: 1925
Parent Company: Fiat Chrysler Automobiles
From the start of its history, Chrysler marketed their vehicles under different brands depending on price tags and purpose, including Dodge, Plymouth and DeSoto. The American car manufacturer was on the brink of bankruptcy several times, but survived in 1970s and 2000s. Today Chrysler is owned by Fiat Chrysler Automobiles US and produces mass-market models.
Cadillac
Founded: 1902
Cadillac is an old American luxury car brand, formed on Henry Ford Company base and later acquired by GM. Cadillac set the American standard of V8 engines, was often used for institutional and governmental purposes and provided platforms for limousines, ambulances, funeral vehicles. The company's golden years fell to 1960s, with de Ville and Eldorado being major hits.
Dodge
Founded: 1900
Established in 1900 as automobile parts' supplier, Dodge Brothers produced the first vehicle in 1914. The company soon merged with Chrysler and was positioned as mid-range car manufacturer. The brand has been also known for producing trucks. However, after Fiat takeover, Dodge was deprived of mass-market models and trucks and focused on performance vehicles, producing modern American sports cars.
✔
Mercedes wallpapers
all models.
You might also like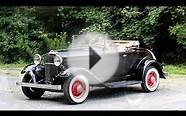 Abbott Detroit American luxury automobile manufacturer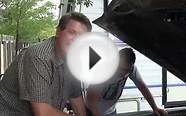 Diamond in the Rough: Restoring a Classic American Luxury ...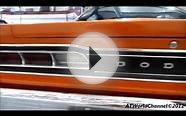 Old Ford Mustangs American Muscle Cars Line Up and Dodge ...