Top luxury car Manufacturers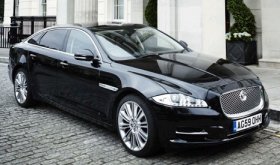 Mercedes Benz is one of the oldest and largest car manufacturers in the world which created its first automobile in 1886. The headquarters is situated in Stuttgart, Germany and also have production or assembly unit in various other countries around the world. It is one among the big 3 German luxury automakers and also the most expensive car brand. The C Class from Mercedes Benz is a stunning and classy model of luxury car with great features like beautiful interiors, automatic opening and closing, keyless entry and more.
7 # Jaguar
Jaguar started manufacturing high performance and classy models of cars after World War II. It is the British multinational automaker which was founded in the year 1922 and owned by Tata Motors since 2008. This car comes with the package of modern technology which makes it as unique among other brands. The Jaguar XJ is a luxury car that offers the feel of riding on airline. The exterior and interior of this fourth generation XJ is extremely stylish than the third generation XJ.
8 # BMW
BMW is also one among the big 3 German luxury automakers like Audi and Mercedes Benz. It is headquartered in Munich and it is the parent company of Rolls Royce. It is said that 56% of the cars produced by BMW is powered with petrol engines and 44% of the vehicles are powered with diesel engine. It is the well known brand for the production of luxury cars with innovative features. In second quarter of 2014 BMW is planned to launch its first fully electric car named BMWi3. It has assembly unit in various other countries like Thailand, India, Russia and Malaysia.
9 # Ferrari
This is an Italian luxury sports car manufacturing company which was founded in the year 1929 by Enzo Ferrari. The first Ferrari car was introduced in 1947 and its engine was designed by Giaochino Columbo which is considered as a symbol of speed, luxury and wealth. A 52 year old Ferrari 250 GTO was sold at auction for 34.65 million which is the highest sales record of auction and this made Ferrari as most expensive car in the world. Fiat bought Ferrari in 1968 which initially holds 40% of its share but now increased to 90%.
10 # Porsche
Porsche is the German automobile company engaged in producing high performance sports car and the luxury car brand in 2015. Panamera is the best luxury car in world which offers great features like leather seat, 2 spoke steering wheel, cutting edge technology and more. The other models of Porsche include Cayman, Macan, Boxster, etc.
✔
Mercedes wallpapers
all models.
You might also like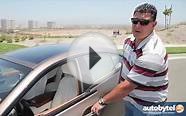 2013 BMW 640i Gran Coupe Test Drive & Luxury Car Video Review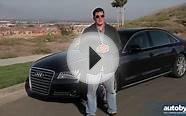 2013 Audi A8 L Test Drive & Luxury Car Video Review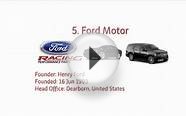 Top 10 Car Manufacturers Companies
RAVPower All-In-One FileHub Wireless N Travel Router USB Micro SD SDXC TF Memory Card Reader Card with 6000 mAh portable charger USB Hard drive Flash Mobile Storage Media Sharing for iOS &android devices
Personal Computer (RAVPower)
Media Sharing: transfer photos/movies/music/files between iOS and Android Devices and Desktop/Laptop, between mobile devices and SD Card/USB HDD, and between Micro...
Wirelless Router: instantly convert wired network into Wi-Fi (AP/Router/Bridge)
External battery: built-in 6 mAh power bank (5V/1A) for charging smartphones
Wireless Network: Connect to an existing wifi network, share hotspot access and boost Wi-Fi range
Package Include :1 x RAVPower FileHub[WD02], 1 x USB Charging Cable, 1 x User Manual
QQQO german luxury car manufacturer Hot sale Phone Case for HTC One M8


Wireless (QQQO)




flexible
DIY customs
100% Brand new and high quality
Fashion Design,Light Weight,Top Quality
durable polycarbonate plastic