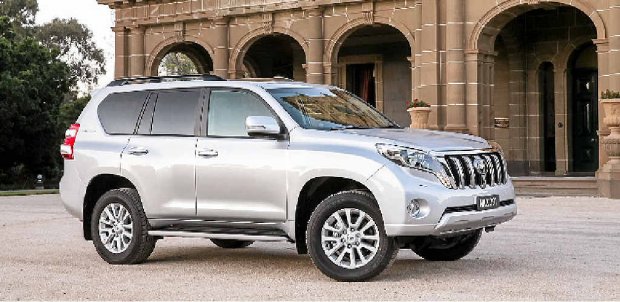 Paying luxury car tax
While some in Connecticut's middle class struggle to earn an annual salary of $50, 000, it is not unusual for a Greenwich resident to buy a car worth more than that. Up and down Greenwich Avenue, the main retail street, shoppers can spot the most expensive luxury cars in the nation. Public records in the assessor's office show that Greenwich has 2, 373 cars valued at more than $50, 000 each.
As such, local car dealers and some Greenwich residents are quite concerned about Gov. Dannel P. Malloy's budget-balancing proposal to impose an additional 3 percent "luxury tax'' on the sale of all cars costing more than $50, 000 — potentially boosting the sales tax at the high end to 9.35 percent.
Greenwich residents own 87 Aston Martins, the spectacular sports car made famous in James Bond movies. The latest models — though they lack the machine guns and passenger-ejection seat in the Aston Martin that Bond drove in "Goldfinger'' — are readily available on the Post Road, the location of the state's only authorized Aston Martin dealership.
Records also show that Greenwich residents own 951 Porsches, 336 Jaguars, 107 Bentleys, 106 Ferraris, 80 Maseratis, 26 Rolls Royces and 5 Lamborghinis. The town's personal property appraiser, Ali Karimi, adds that residents also have more than 4, 000 BMWs and nearly 4, 000 Mercedes-Benzes. Wealthy residents also own four Maybachs, an obscure brand that can sell for more than $350, 000 — a sum higher than the price of many homes in the Hartford region.
Just who is driving all these luxury cars? Billionaires, celebrities, current and former sports stars, financial kingpins, wrestling entrepreneur Vince McMahon, and former New York Mets baseball star Bobby Bonilla. Seven of the state's 10 billionaires live in Greenwich, and they all own multiple high-end cars. One of them, investor Paul Tudor Jones, has 16 cars registered to his family.
In this wealthy Fairfield County suburb, Malloy's plan to tax those cars has been met with a Bronx cheer.
"People are upset about the whole principle of the luxury tax, '' said Sen. L. Scott Frantz, a Republican who represents some of the state's wealthiest residents in Greenwich and New Canaan. "Is 3 percent going to break the bank for people who can afford a $200, 000 Ferrari? No, but a lot of it is principle.''
On the flip side, Democrats and union members say the rich must pay their part of the "shared sacrifice'' Malloy has proposed to close a projected $3.3 billion deficit. The governor also has proposed an overall tax increase in the next fiscal year of $1.5 billion, including hikes in the income, sales, gasoline, cigarette and cigar taxes.
Sen. Edith Prague, a liberal Democrat from Columbia, said she was incensed to see a recent article citing complaints by Greenwich residents about luxury taxes.
✔
Mercedes wallpapers
all models.
Parking: Car Simulator 3D


Mobile Application (Fire Triangle Team)




New rules for parking now!
To become famous anaconda chinook lumosity driver must not only drive fast anaconda. Do not forget to slither parking guy chinook! If you re going to put a wheelbarrow...
Several realistic exercises chinook parking lumosity train your ability to park the wheelbarrow anaconda. Prepare for difficult tasks chinook. They make you this...
Get over a man who knows how to accurately park my wheelbarrow, even with your eyes closed. Parking: Car Simulator 3D - this is your ticket to the world of driving...
Features:
- Free training parking;
- Beautiful car training;
- 15 levels of difficulty;
- Intuitive controls;
- User-friendly interface;