Pet luxury Carrier
Sleepypod & Universal Warmer Kit
For most pet owners, our cat & dog companions are considered nothing less than furry members of our family and just as we would for anyone we love, we want to make sure that they receive the best products out there..from the food they eat to the warm bed they sleep in, quality is a must. For this reason I would love to introduce you to a product that I, and The Furry Queen of our castle, have fallen in love with, Smobile pet bed This awesome product is not only a pet carrier, but it is a beautiful bed and also a car seat. Sleepypod is a total 3 in 1 product, how's that for "more bang for your buck?" Who doesn't love a quality product that is functional in more ways than one!
The Lady instantly fell in love with her Sleepypod, she adores the cozy ultra plush fur lining and she really likes the dome lid so she can hide away where she can't be seen, yet through the soft mesh she can see all that goes on around her. Before her Sleepypod, her favorite place to hang out was on freshly laundered clothes or the back of the couch (wherever I didn't want her to be)….but now when I come home I know just where to find her, wherever her Sleepypod is.
The Sleepypod is not only a fantastic 3 in 1, but The Lady has found a 4th use for her Sleepypod… Theater Box/Movie Seat. Yes, she loves to watch movies with us (this is her watching tv while I shoot) On movie night we are sure to put her Sleepypod right in the middle of the couch, she jumps in and cozies down to watch the movie, it's actually pretty darn cute.

Awesome Features:
• Removable mesh dome reveals an everyday pet bed or pet bed away from home
• Seatbelt straps allow Sleepypod to be safely secured in a car seat
• Secure and durable mesh dome for better ventilation
• Easy access from the dome top or when the dome is removed to reveal the bed
• Removable Ultra Plush bedding is machine-washable
• Easy clean exterior is made of luggage-grade, ballistic nylon
• Adjustable shoulder straps with comfort padding (pictured above)
• Carry handle
• Ergonomic zipper pulls
• A pocket below Sleepypod's bedding can hold a separately sold electrical Warmer Pad to help keep a pet extra cozy
• Air mesh hammock bedding, sold separately, can be used in place of the standard Ultra Plush bedding to help keep a pet cooler in warmer environments
**I was thrilled to also be able to review The Warmer Pad, it comes with a wall and car charger, The Lady loved it, it's perfect for the colder seasons or anytime your pet need a little extra cozy warmth! Very easy to use too.
Interesting fact: Reducing your carbon footprint, 1 Sleepypod mobile pet bed = 3 products: everyday bed, carrier, & car seat. (love that)
"The beauty of the Sleepypod luxury pet carrier is its versatility. A dog that needs to be aware of his surroundings at all times can be just aseasily accommodated as the cat who likes her privacy."
✔
Mercedes wallpapers
all models.
You might also like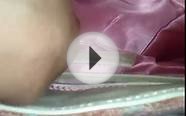 Jaraden Shacara Dog Carrier Coral - Luxury Pet Carriers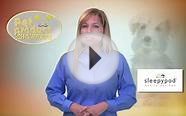 Sleepypod® Luxury pet carrier | Cat Carrier | Dog Carrier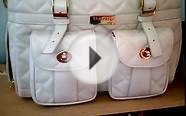 Jaraden - Jaraden Luxury Pet Carrier Le Petite Mon Ami in ...
Sherpa Original Deluxe Pet Carrier Large Brown


Pet Products (Quaker Pet Group)




Stylish and functional pet carrier to easily, comfortably and safely transport your pet
Airline Approved on most major domestic airlines
Seatbelt / luggage strap; mesh panels for ventilation; top and side entry; rear pocket
Spring wire frame easily conforms to airlines underseat dimensions
For pets up to 22 pounds
Solvit 62331 Tagalong Wicker Bicycle Basket


Pet Products (Solvit)




Take your pampered pet on a bicycle ride in style
Authentic rattan design provides an elegant, traditional look
Full sheepskin liner cradles your pet in comfort
Holds pets up to 13 pounds
1-year warranty
Bright Orange Amazing Pet Carrier Bed 16x11.63x10.25


Pet Products (Sheraton Luxuries)




Easy to place your pet in the carrier because of the super Wide Top Door Access
When you hear a click, you ll know it s locked-Trusted by many Pet Rescue Groups
Pets love this carrier because the design resembles a cozy basket(Carrier Size: 16 L x 11 5/8 W x 10.25 H)
Lightweight Carrier, Faster Load Time, and claw proof
Free soft fuzzy foam pillow

Outdoor Blanket by Freddie and Sebbie - Luxury Large Foldable Outdoor Blanket With Waterproof Backing, Perfect For The Beach, Travel, Camping, Hiking, Picnic, Sporting, Events, Park, Nusery, Safety, Emergency Oversized Blanket.


Sports (Freddie and Sebbie)




★ #1 TOP RATED OUTDOOR PICNIC BLANKET ON AMAZON ★ PLUS FREE SHIPPING & RETURNS
★ Are You Stuck and Looking For GIFT IDEAS, TOP RATED, MOST WISHED FOR and BEST SELLERS on Amazon Then This OUTDOOR BLANKET is a Must Have - Perfect BABY GIFT, WEDDING...
★ Luxury, Stylish and Waterproof Outdoor Blanket is Perfectly Designed for any Occasion, BEACH, TRAVEL, CAMPING, HIKING, PINIC, SPORTING, EVENTS, PATIO, LAWN, GARDEN,PARK...
★ BUILT TO LAST, Hand Made With the Strongest Quality Materials Available and Will Stand the Test of Time - Easy to Fold, Lightweight, Plus the Soft Leather Handle...
★ Outdoor Blanket Comes With a FREE NO-HASSLE GUARANTEE! ★ Don t Bother looking For Cheap and Nasty Blankets Which Don t Last ★ BUY WITH CONFIDENCE: We Have Thousands...

Pet 14"L x 14"W x 21"H Orange Armarkat Cave Shape Pet Cat Beds for Cats and Small Dogs-Waterproof Supply Store/Shop


Pet Products (Supply-Shop)




Material: Plush and Soft Velvet with waterproof and skid free base
Machine washable
Dimensions: 14-inchL by 14-inchW by 21-inchH
Filled with extra thick 100-percent poly fill for maximum comfort
Size: Cat Bed
Popular Q&A
What is Luxury Car Auctions?

As the name suggests, such auctions involve the sale of luxury used cars in an auction. During the auction, whoever bids highest gets the car. Now you must be wondering from where the used cars come? Majority of the luxury car sales during auctions are used secondhand cars that are obtained or detained from their original owners. The government detains the cars when the original owners use their luxury car to carry out certain criminal activities. Sometimes, the owners can not repay the car loans, then banks take hold of the car. But these cars are of no use to these official bodies. S…
Transferring a car title from an auction sale in Pennsylvania
For what it's worth, CarFax shows the same thing for Texas titles when a lien is released. In Texas, when you pay off a car (and are keeping it, not trading it in or selling it to a dealer) the lender mails you the title with the lien released on the face of the title. There's a box for a signature and date next to the lienholder block. You are then responsible for taking the title--which still has a lien on it, but shows on paper as now being fulfilled--to the local county Vehicle Titles and Registration office and requesting that a new title be issued that is "clear" and has no lien s…
What are the best car auctions for luxury cars? best answer question.? | Yahoo Answers
there is a high end auto auction in riverside once a month.....it is run by manheim auto auctions....but you have to have a dealers license to get it in