Petmate Curvations luxury Pet Carrier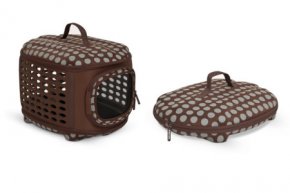 Pet carriers are something that all pet owners need. Whether you just use them for taking your furry friend to the vet, or whether you are always traveling, pet carriers are necessary for transporting your pets. When it comes to choosing a pet carrier, there are two kinds: soft sided, plush carriers, and hard plastic carriers. Both of them have their advantages and disadvantages. Luckily, Petmate has come up with a carrier that has the best features of both soft sided carriers, and hard plastic carriers.
Some of the advantages of hard carriers is that they are very sturdy and stable providing lots of security for your pet. They are also much easier to clean if your pets have any accidents while in the carrier. The disadvantages of them is that when not in use, they are much more difficult to store and some pets are attracted to chewing plastic and will chew right through it.
When it comes to soft carriers, pets tend to be much more comfortable inside them, and they are much easier to store as you can literally fold them away, but if your pet has an accident, it is going to soak through and likely absorb into the fabric before you can ever get home to clean it.
With this carrier by petmate, it is a perfect mix of both hard and soft carriers. To assemble the carrier, you zip the three pieces together. Likewise, when you want to take the carrier apart, they can zip flat together and can easily be stored. You see the carrier assembled, and zipped flat in the picture below.
Petmate Curvations Luxury Carrier- Flat
Even though this carrier can be stored easily, it is still very sturdy like a hard carrier, so your furry one will feel very secure. When I received this carrier I had it for the intention of using it with my cats, but the box said it was for dogs. After talking with petmate, I was assured that this product is safe for both dogs and cats. The weight limit is 5-15 pounds on this carrier, so it is geared for your smaller pets.
There is a pad that comes with the carrier to go inside for your pets to lay on. The pad is removable and washes very easily with no problems.The bottom of the carries has feet that allows the carrier to stand up with no problems, also making the carrier sturdy.
This carrier comes in lots of fun patterns. The one pictured above is called zebra. They also have the fun pattern pictured below in pink.
Petmate Luxury Curvations Carrier-Pink
I highly recommend this carrier. It is a great option for any pet owners and is sure to keep your pet happy and safe. This product is coming from a well known brand like Petmate, so we know that this carrier is going to be up to par and ready to perform when needed.
✔
Mercedes wallpapers
all models.
You might also like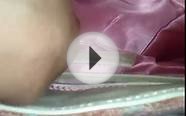 Jaraden Shacara Dog Carrier Coral - Luxury Pet Carriers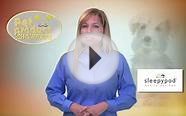 Sleepypod® Luxury pet carrier | Cat Carrier | Dog Carrier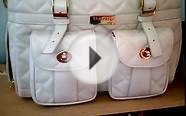 Jaraden - Jaraden Luxury Pet Carrier Le Petite Mon Ami in ...
Sherpa Original Deluxe Pet Carrier Large Brown


Pet Products (Quaker Pet Group)




Stylish and functional pet carrier to easily, comfortably and safely transport your pet
Airline Approved on most major domestic airlines
Seatbelt / luggage strap; mesh panels for ventilation; top and side entry; rear pocket
Spring wire frame easily conforms to airlines underseat dimensions
For pets up to 22 pounds
Solvit 62331 Tagalong Wicker Bicycle Basket


Pet Products (Solvit)




Take your pampered pet on a bicycle ride in style
Authentic rattan design provides an elegant, traditional look
Full sheepskin liner cradles your pet in comfort
Holds pets up to 13 pounds
1-year warranty
Bright Orange Amazing Pet Carrier Bed 16x11.63x10.25


Pet Products (Sheraton Luxuries)




Easy to place your pet in the carrier because of the super Wide Top Door Access
When you hear a click, you ll know it s locked-Trusted by many Pet Rescue Groups
Pets love this carrier because the design resembles a cozy basket(Carrier Size: 16 L x 11 5/8 W x 10.25 H)
Lightweight Carrier, Faster Load Time, and claw proof
Free soft fuzzy foam pillow

Outdoor Blanket by Freddie and Sebbie - Luxury Large Foldable Outdoor Blanket With Waterproof Backing, Perfect For The Beach, Travel, Camping, Hiking, Picnic, Sporting, Events, Park, Nusery, Safety, Emergency Oversized Blanket.


Sports (Freddie and Sebbie)




★ #1 TOP RATED OUTDOOR PICNIC BLANKET ON AMAZON ★ PLUS FREE SHIPPING & RETURNS
★ Are You Stuck and Looking For GIFT IDEAS, TOP RATED, MOST WISHED FOR and BEST SELLERS on Amazon Then This OUTDOOR BLANKET is a Must Have - Perfect BABY GIFT, WEDDING...
★ Luxury, Stylish and Waterproof Outdoor Blanket is Perfectly Designed for any Occasion, BEACH, TRAVEL, CAMPING, HIKING, PINIC, SPORTING, EVENTS, PATIO, LAWN, GARDEN,PARK...
★ BUILT TO LAST, Hand Made With the Strongest Quality Materials Available and Will Stand the Test of Time - Easy to Fold, Lightweight, Plus the Soft Leather Handle...
★ Outdoor Blanket Comes With a FREE NO-HASSLE GUARANTEE! ★ Don t Bother looking For Cheap and Nasty Blankets Which Don t Last ★ BUY WITH CONFIDENCE: We Have Thousands...

Pet 14"L x 14"W x 21"H Orange Armarkat Cave Shape Pet Cat Beds for Cats and Small Dogs-Waterproof Supply Store/Shop


Pet Products (Supply-Shop)




Material: Plush and Soft Velvet with waterproof and skid free base
Machine washable
Dimensions: 14-inchL by 14-inchW by 21-inchH
Filled with extra thick 100-percent poly fill for maximum comfort
Size: Cat Bed
Popular Q&A