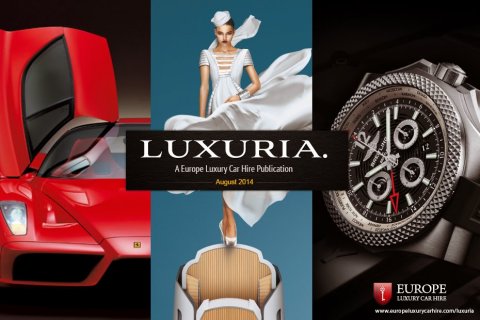 Setting up luxury car hire Business
The supercar hire industry, born at the beginning of this century, continued to grow throughout 2005/6 to a peak in 2007 and, as a direct result, had seen as many as fifty companies enter the market competing for business in the UK. The general public and business is very aware that supercars are available for hire, and the industry had become accepted as the prestige end of the car market, with an ever growing educated end user.
As a result of the 2008 global economic crash, this market was plagued by falling supercar prices, as highlighted above, which in turn lead to the end of many businesses who started falling by the way side regularly. Most companies had been relying on vehicle finance to obtain their fleets, and this became a very serious issue as they began to see company assets (Lamborghini, Ferrari and Aston Martin) fall by thousands of pounds a month during 2008. When coupled with the fact that lenders were asking these same clients for additional security, due to residual values of assets falling to less than half of that lent, many were simply unable or unwilling to provide additional money or assets to retain vehicles purchased. This led to many more repossessions and more supercars entering the used car market for sale with further downward pressure on values.
The number of competitors in the market had dwindled dramatically to less than twenty by mid 2008, most having given up due to the economic downturn or been forced into insolvency. The changes in the financial climate have had far reaching effects on the supercar market. Even companies previously considered reputable with good access to finance could in some cases no longer obtain funding. Thus they could not replace cars or worse were forced to sell their current vehicles in a poor market at very low prices. I know of several cases were companies were unable to respond to financial obligations, leaving the owners with nothing sadly but bad debt after years of hard work.
Fortunately, RIO Prestige Performance UK Ltd owned their car fleet outright. Had they had finance on the stock, as many others in the supercar hire business did, it would have been far worse, and a negative equity situation, similar to that recently seen in the housing market, would have almost certainly occurred. RIO Prestige's two main competitors had vehicle finance in position and this was perhaps the main factor in them both being declared bankrupt.
In line with the banking disaster, housing market losses and demand for luxury goods, the super car market has been similarly affected.
This in itself has generated an opportunity in that the demand for super car hire remains very strong for people with access to money required for initial set up and running costs the prestige car hire market looks ripe.
✔
Mercedes wallpapers
all models.
You might also like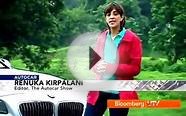 The Autocar India Show: Luxury Diesel Sedans Clash!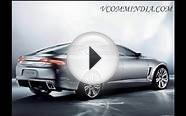 Luxury Sedan Cars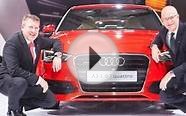 Luxury car maker Audi launches sedan A3 in India today
OxGord® 4pc Full Set Heavy Duty "DELUXE" Carpet Floor Mats, Universal Fit Mat for Car, SUV, Van & Trucks - Front & Rear, Driver & Passenger Seat (Black)
Automotive Parts and Accessories (OxGord)
Buy a Trusted Brand Name - OxGord® is the #1 Top Rated by Consumers when it comes to Automotive Part & Accessories
Simple to Install. Premium Needle Punch Carpet w/Heel Pad for a Professional Looking - Universal Fit Makes it a Perfect Choice for Many Vehicles
Provides a Convenient Way to Change the Look of Most Cars, Trucks, Vans, & SUV Interiors - Helps Protect OEM Floor Mats or Disguise an Old One
Heavy Nibbed Backing to Keep Mats Securely in Place - Easy to Clean 100% Washable - All-Weather Protection Against Sleet, Ice, Snow, and Rain.
4pc Full Set Includes (2) Front Driver Side & Passenger Side Floor Mats, (2) Rear Driver Side & Passenger Side Floor Mats