Subtle luxury cars
Luxurious cars appeal to the senses on several levels. From the sight of a sleek design like the Chrysler 300's exterior to the touch of a genuine wood steering wheel expertly crafted to fit your hands perfectly, Chrysler delivers the finest elements of luxury cars in a package that will appeal to your practical side as well.
Luxurious Cars On A Budget
So how does Chrysler give drivers the sensory pleasures of the finest luxury cars without slapping inflated prices on them? It's simple. Chrysler designed the 300 with consumers in mind. They focused their efforts on giving drivers luxurious cars, not expensive cars. The Chrysler 300 and other cars in the Chrysler stable aren't meant to be status symbols. They aren't designed to elicit raised eyebrows because they're rare or overpriced. They are luxurious cars not because they are symbols of excess, but because they are crafted with luxury details tailored to the driver and passengers.
Harmonious Design
The interior of Chrysler's flagship 300 series features an instrument panel that exemplifies harmony in design. LED-backlit gauges glow with subtle sapphire light, creating a soothing atmosphere while clarifying the readings on your gauges. Not every auto manufacturer takes the kind of time Chrysler does to come up with a car that's as acoustically sound as the 300. This car combines an acoustic windshield, acoustic wheel liners and acoustic closeouts under the body of the vehicle to give drivers and passengers relief from road noise, creating a cocoon of auditory peace.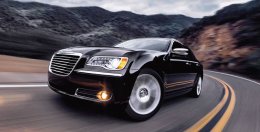 Exterior Features
The design aesthetic continues on the exterior, with Chrysler 300's LED trimmed head lamps that reflect attention to detail previously found only in European luxury cars. The available Adaptive Forward Lighting (AFL) system turns the headlamps in the direction you're driving for improved visibility for nighttime driving. It even takes your steering wheel angle and speed into consideration to calculate proper headlamp projection. After all, luxurious cars should focus on safety and driving ease as well as interior comfort.
If you prefer luxurious cars but think you can't afford them, take another look at Chrysler's 300 line-up. The combination of practical pricing and luxurious detailing could be the car you've been dreaming about.
✔
Mercedes wallpapers
all models.
You might also like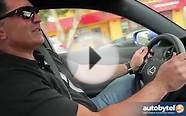 2012 Lexus IS 350 F SPORT Test Drive & Luxury Car Video Review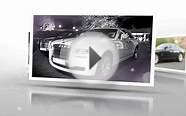 Hire a Rolls Royce Ghost Luxury Wedding Car
Seat Wedge Balance Ball Chair Combination - Air Cell Seat Cushion That Encourages Subtle Core Movements to Strengthen Your Back and End Back Pain - Air Motion
Health and Beauty (Clever Yellow)
Twin Air Cells encourage movement to subtly activate your core muscles
Benefits of sitting on balance ball chair; without the extreme stress on your back
Extra comfort for long term sitting as coccyx cut-out reduces tailbone pressure
Stops slouching as 9 degree wedge shape tilts your pelvis forward
Ideal for sitting at your desk or driving
Personalized Super Car Mouse Pad with veyron luxury cars black tuning bugatti Non-Slip Neoprene Rubber Standard Size 9 Inch(220mm) X 7 Inch(180mm) X 1/8 Inch(3mm) Desktop Mousepad Laptop Mousepads Comfortable Computer Mouse Mat
Office Product (SHPC Online)
Size in 7 *9 (220MM*180MM*3MM)
Smooth Cloth Surface; Easy cleaning and maintenance
Non-skid base securely holds the mouse pad in place
Machine washable and will not discolor or fade.
Vibrant, Full Bleed, Full Color Printing
BLOW OUT SALE !!! Luxury Designer maroo UK · PATENTED SG BUMPER TECHNOLOGY · TWO VIEWING ANGLES · MAGNETIC FEATURE: SMART MAGNETS SEND YOUR IPAD 2, 3, & 4 IN AND OUT SLEEP MODE by SETH AARON famous british Designer genuine leather


Car Audio or Theater (SETH AARON)




Supports smart cover functions: close to sleep. open to wake
Made with simple black and white leather
Made of black leather and the main section of the front and back of the case is white
·PATENTED SG BUMPER TECHNOLOGY ·TWO VIEWING ANGLES ·MAGNETIC FEATURE: SMART MAGNETS SEND YOUR IPAD 2, 3, & 4 IN AND OUT SLEEP MODE

Hotel Collection White Waffle Weave Shower Curtain


Home (AS YOUR WISH)




Size: 72 x 70
Material: 100% Polyester
Care Instructions: Machine wash in cold water, gentle cycle, do not bleach. Tumble dry low. Light iron as needed
Quality product by Carnation Home Fashions
Use of a liner is recommended

Car Decorative Aluminium Alloy Decal Emblem Badge Sticker Umbrella


Automotive Parts and Accessories (Feliciany)




Made of top quality aluminium alloy material;
100% brand new and high quality;
Universal, easy to install, fit for all cars;
Making your car be more charming and individual;
Fashionable and cool, was very popular, easy to install;