Tuning luxury cars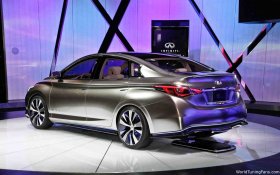 "Infiniti is about a unique fusion of performance and hospitality, and a distinct vision that challenges convention. Part of that vision, part of our challenger mindset, is a belief that the future of luxury is sustainable luxury, " said Carlos Ghosn, president and chief executive officer, Nissan Motor Co., Ltd. "No other luxury brand has the corporate EV experience, the advanced battery technology, or the sustainable product credibility to claim a leadership position in zero emission luxury. No one except Infiniti."
Among the key features and innovations of the Infiniti LE Concept are:
Luxury sedan style, combining signature Infiniti design cues with EV aerodynamic efficiency
Exceptional acceleration and re-acceleration, providing a new level of luxury driving experience
Leading-edge compact Lithium-ion battery technology
Smart hospitality, featuring a quiet, luxurious Infiniti interior and next-gen Infiniti Connection, Infiniti Personal Assistant and EV connected services
Innovative, intuitive home-based Wireless Charging System with Intelligent Park Assist
About the Infiniti LE Concept
From inception, the LE Concept has been designed as a pure Infiniti, rather than as an electric vehicle with luxury appointments. It starts with an advanced luxury styled sedan body, not a converted hatchback – its bold exterior defined by its underlying high performance. The LE Concept's dramatic exterior blends distinctive Infiniti design cues, such as its double-arch grille and crescent-cut rear-pillar, with EV aerodynamic efficiency to create a sleek, emotional silhouette. The large front grille features a solid finisher and a charge port hidden under the illuminated center Infiniti emblem.
The Infiniti LE Concept's compact EV platform maximizes interior space by placing the batteries under the passenger compartment floor. This positioning helps provide a low vehicle center of gravity for enhanced handling and maximizes trunk room, without compromising front or rear seat passenger legroom or comfort. Beyond its advanced packaging, the real beauty of the interior is its "smart hospitality" – combining a luxurious Infiniti environment with next-generation instrumentation, driver interface and connectivity.
Infiniti-EV meters combine modern digital display and timeless analog gauges, creating an atmosphere of both exclusivity and futuristic design. The center cluster features an innovative connected twin display powered by an Intel Atom™ processor. The elegant, bolstered seat and door trim design also comes from traditional roots, inspired by the "Eriashi" (collar) of a Japanese kimono. The seats are covered in a suede-and-mesh fabric with violet accents, and semi-aniline leather sides.
Targeting "impressive city and highway EV acceleration, " the engineering team behind the LE Concept's e-powertrain sought a silent, smooth response for both accelerating from a start and re-accelerating, such as merging onto freeways or changing lanes. Torque of 240 lb-ft is instantly available immediately at all times. The Infiniti LE Concept's battery system is a proven laminated 24 kWh lithium-ion (Li-ion) design with a ChaDeMo DC50kW quick charger.
✔
Mercedes wallpapers
all models.
You might also like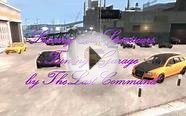 GTA IV-Luxury and Sportscars Tuning Garage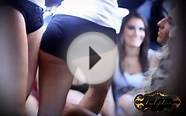 LuxLifeLimo - Carat tuning party 2012 (Official luxury video)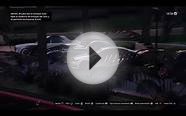 Meeting tuning Luxury cars GTA V PS4
veyron luxury cars black tuning bugatti Super Car Mouse Pad Luxurious and Fashion Design with Non-Slip Neoprene Rubber Standard Size 9 Inch(220mm) X 7 Inch(180mm) X 1/8 Inch(3mm) Desktop Mousepad Laptop Mousepads Comfortable Computer Mouse Mat
Office Product (Super Car)
Size in 7 *9 (220MM*180MM*3MM)
Rectangular Mouse Pad for high performance
Made of a durable heat-resistant polyester fabric top (will keep your mouse rolling in style)
Neoprene rubber non-slip backing will keeps the mouse pad from sliding
Vibrant Permanent Colors that will not fade
Elizabethshelly Galaxy Note 2 Well-designed Hard Case Cover Blue Cars Drive Vehicles Tuning Wheels Gemballa Sports Cars Mclaren Luxury Sport Cars Speed Protector For New Year's Gift
Wireless (ElizabethShelly)
Brand new for galaxy note 2
Perfectly protect your galaxy from the scratch and shock
Our galaxy shell is easy to install
Highest quality in fit, styling and protection.
Accessory only, phone not included.
Tqwooe-2-mhcakbi Tpu Phone Case With Fashionable Look For Iphone 5/5s - Blue Cars Drive Vehicles Tuning Wheels Gemballa Sports Cars Mclaren Luxury Sport Cars Speed Case For Christmas Day's Gift


Wireless (SusanBrookman)




For plastic iphone 5/5s case, for iphone accessories, for iphone case
Brand new high quality light weight durable plastic with design.
Prevent scratches.
Great gift.
Easy to apply & remove.

jdm sticker bomb euro dtm kdm usdm decal pack racing car cool groupies wanted turbo hording whores speedbump bumper luxury junk vip petrol tuning modified broken hid hin sports diesel


Art and Craft Supply (Infinity270)




Primary Sticker Color : GOLD
Die Cut Sticker - No Background
Oracal (German) Glossy Vinyl Sticker Material
Up to 5 years color durability on outdoor application
Stand out design & pack, not sell anywhere else

60pcs Handy Portable Car Fix Tools Kit Car Tool Set Car Luxury Maintaince Tool Kit RUL-248878


Home Improvement (Thailand)




Product Features: Brand new product with high quality With 60pcs complete maintaince tool kit Made of good quality #45 carbon steel These are great for cars, motorcycles...
Color: As shown in the picture Size: 440 x 340 x 75 mm / 17.32 x 13.39 x 2.95 inch Net Weight: 3900 g / 137.57 oz Package Contents: 1 x 7 Combination Pliers 1 x...
ers 1 x Electroprobe 6 x Screwdriver 8 x Allen Wrench 1 x Simple Saw 1 x Fitter Hammer 2 x Saw Blade 1 x Carrying Case
Popular Q&A
What is the thickness of a business card?
Most commercial printing company use 14 pt. card stock or 13 pt. card stock to print business cards. These are thick and durable enough.
Source:
How thick should my business card holder be? | Yahoo Answers
depends on how many business cards you want to put in it
Where can I order thick, Precut stationary paper for Business cards?
There are many brands of pre-cut, printable business cards available, but I would recommend Avery as the most reliable and highest quality brand around. They make creating your business cards really easy, with lots of online and downloadable templates.

You can choose from a range of styles and card shapes, including some with rounded corners or silver borders, and they go up to 270gsm weight which will give you a robust business card with a professional feel. Many of their cards can also be printed on both sides, for extra personalisation. Take a look at the full selection available on …