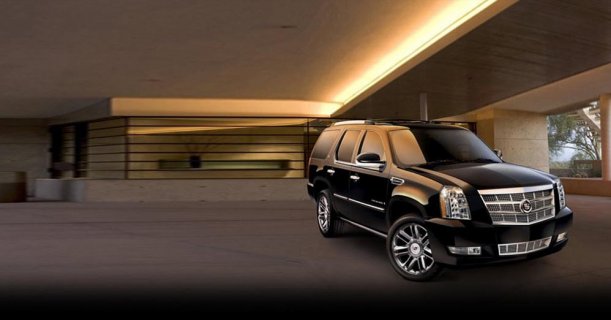 Used luxury cars New York
Vehicles are available to drivers over the age of 21 with clean driving records (no major moving violations, DUI convictions, or similar infractions). Unfortunately, we cannot rent any vehicles to drivers under the age of 21.
All renters must be physically present at the start of the rental. Unfortunately we do not allow 3rd parties to pick up vehicles and our employees must physically hand the keys over to the person who will be driving.
Insurance
All renters must carry some form of insurance to cover damages to the vehicle in the event of an accident. You've got several options:
The easiest option is if you carry an insurance policy on a personal vehicle that you own or lease. We will verify with your insurer that your policy is active.
Customers from NY are required to maintain only liability insurance.
Customers from any other state are required to maintain full-coverage insurance (liability, comprehensive, and collision).
The good news is that it does not matter what you drive personally - as long as you have insurance in good standing, your carrier will cover damages to our cars (think of it as if you were driving down the road and caused an accident with a guy in a Ferrari - your insurance will cover the damages even if you're driving a VW).
Another options is if you have an American Express card - they offer a program called 'Premium Car Rental Protection'. This is available directly from American Express and provides coverage for your GDC rental vehicle. This is a great option because it can be purchased in addition to your regular insurance policy and provides an extra layer of protection.
If neither of the above apply, there are some 3rd-party companies that provide damage waiver products. Please inquire for details on these options.
International Renters
Vehicles are available to international visitors with a valid passport and driver's license from their home country. We can arrange for insurance coverage for those international visitors renting for a minimum of two days. Please note that international renters who do not have their own insurance coverage will be subject to a higher security deposit ($5k - $15k, depending on vehicle).
MVR
We reserve the right to run an MVR (Motor Vehicle Record) report on all renters prior to the start of the rental in order to verify a valid Driver's License.
Additional Drivers
Additional drivers may be listed on your Rental Agreement at no additional charge. Each additional driver must be present at the time of delivery, must submit a driver's license in advance, and will be subject to the same age, licensing and driving-record restrictions as the primary renter.
Delivery / Pick-up
You may choose to pick up / return your vehicle to our office or have it delivered directly to your home, office, hotel, airport, or other location. We provide storage of your vehicle at our locations at no charge. Door-to-door delivery is available for a small additional fee depending on the distance traveled.
Please note: All pick-up & delivery arrangements must be confirmed at least 24 hours in advance in order to guarantee on-time service. Any changes to pick-up or delivery times/locations with less than 24 hours notice may incur an additional transportation fee.
✔
Mercedes wallpapers
all models.
You might also like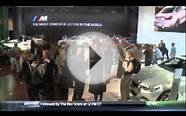 Luxury Cars from the New York Auto Show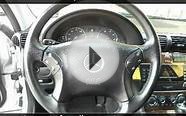 2007 Mercedes-Benz C-Class Used Cars - Richmond Hill,New York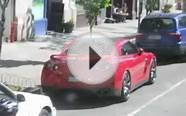 Luxury cars in New York
Vogue shop Samsung galaxy S5,one piece butterfly Stand Case for Galaxy S5,Flower Case for Galaxy S5,vogue shop Colorful Butterfly Flower Star Heart Series PC Soft silicone Inner Skin Leather Protective Stand Case Cover for Galaxy S5 (lightcyan)
Wireless (.welcome you to our shop please email us about any query. shock black black out ballistic free shipping privacy gorilla spigen bodyguardz clear invisible shield color no bubble non fingerprints of smudge proof shatter tech temper water metal full body covers women slim slim belt pink thin unlocked international version 4g lte 16gb android smartphone 32 gb white 5.7 gsm contract sm-g900 blue cell dust dual sim sim straight talk factory boost mobile use 32gb mini only by amazon sold used like usb 3.0 cable 10 ft gold original verizon girls wireless an virgin virgin otter box kick ghostek atomic american flag animal print brown cheetah dr who doctor dream catcher eiffel tower man genuine hello kitty harry potter heavy duty hakuna matata purple id slot keep calm louis vuitton lion king lime green light michael kors marilyn monroe mickey mouse minnie york neon rolando polka dot paw prints real realtree camo strap sports teams wars under $1 $3 $5 butterflies window zipper stylus button holster kickstand men $20 zoom 10.5 keyboard 16 16 sd copper duos u.s. 64 64 memory 900m menu flex at t armband fits running running attack on titan att att fit contact notes 4 active glove mirror matte at&t commuter commuter back carbon fiber electric swarski crystals charging tmobile bling bling red mavis diary luxury crystal lcd defender bumper bumper impact resistant design rose car car 2 amp 2.1 2.0 mount headphones cord port up micro retractable retractable gray yellow league legends screwdriver repair g900fd 800 h disney disney docking station speakers alarm clock home graphics diamond diamond elephant extra folio vintage cute s view floral floral plum wristlet at&t kate spade sprint g900f g900f girl girl bow diamonds glitter gel gel camera lens lens hdmi adapter 8 feet tv hardcell phones accessories phone holsters clips accessory kits flip wallet armbands battery charger sleeves waterproof cases phones)
Designed to precisely fit the contours of the Samsung Galaxy S5
Made of high quality PC soft silicone which is safe and protective, light weight which fits your phone perfectly
Humanized design makes our case more useful
Can protect your phone from scratches and dust, Accessible to all buttons, connectors, speakers and camera. A butterfly stand on the back of the shell can turn your...
Can be folded as a stand for better video watching experience
Popular Q&A