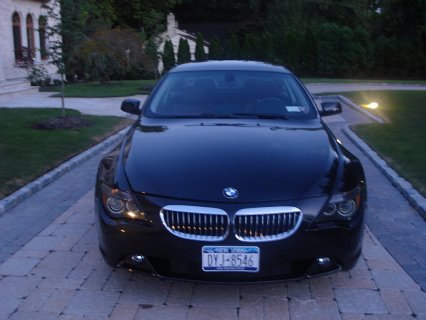 Used luxury cars under 30K
High style doesn't come cheap in luxury cars, and buyers with $35, 000 or less to spend on a ride will be forced to step back into time, if only a few model years. Here are the top 9 beautiful cars that can give you high style, without charging you top dollar.
9. 2010 Corvette Convertible
Save Time Make Money! A new stock idea each week for less than the cost of a trade. CLICK HERE for your Weekly Stock Cheat Sheets NOW!
For anyone who isn't ready to pounce on a 2014 Corvette Stingray by GM (NYSE:GM), the convertible model from 2010 is an alternative at a much more attractive price. It won't come with custom luggage, as the premium 2014 version does, but it comes with that signature 6.2 L V8 muscle, generating 430 hp on 424 lb-ft of torque. More importantly, it's a stylish convertible that draws a lot of stares. Sellers are asking around $33, 500.
8. 2011 Infiniti M37 Sedan
Save Time Make Money! A new stock idea each week for less than the cost of a trade. CLICK HERE for your Weekly Stock Cheat Sheets NOW!
This stylish Infiniti gave Nissan (NSANY.OTC) something to celebrate in the luxury sedan segment, and it still has the looks and comfort worthy of its price tag. Starting in the low $30K range, used car buyers will enjoy the interior design and performance specs, as well as the high safety rating. Yet the M37 is all about cruising, with plenty of space in the driver's seat, and easy controls at your fingertips.
7. 2012 Lincoln MKZ
Save Time Make Money! A new stock idea each week for less than the cost of a trade. CLICK HERE for your Weekly Stock Cheat Sheets NOW!
A brand new Lincoln MKZ from Ford (NYSE:F) will run buyers around $40, 000, but heading back to the 2012 model gives you the opportunity to head for luxury and style for at least $10K less, with some models priced below $25, 000 around the country. Along with the luxury appointments, drivers can even pick up fuel economy in the hybrid version (pictured), which can get 41 mpg on the highway.
6. 2011 Audi A6
Save Time Make Money! A new stock idea each week for less than the cost of a trade. CLICK HERE for your Weekly Stock Cheat Sheets NOW!
The luxury offering from Volkswagen (VLKAY.OTC) had a winning formula in terms of style and comfort, with its 2011 A6. Critics disliked the overall performance of the V6, yet luxury seekers will sink into the bucket leather seats with adjustable lumbar support on the control panel. A new Audi A6 will run a driver over $45K, yet used models of the 3.2 L premium sedan can be picked up used for close to $30, 000.
5. 2012 Cadillac CTS Coupe
Save Time Make Money! A new stock idea each week for less than the cost of a trade. CLICK HERE for your Weekly Stock Cheat Sheets NOW!
While the 2012 Cadillac CTS had its critics, none questioned the styling both inside and out. The 2012 CTS has the trademark muscle, superior handling, and attractive interior, but the look from the grille and down the sides is exquisite. Perhaps it leans toward Cadillac gaudy on the far end of the scale, yet the CTS Coupe appears to have inspired the new ELR, and has a design that holds up well for the 2014 season. This model is available for well under $30K in some markets.
4. 2012 Lexus ES 350
Save Time Make Money! A new stock idea each week for less than the cost of a trade. CLICK HERE for your Weekly Stock Cheat Sheets NOW!
See also:
If you are looking at hiking in Peru and want to travel from Lima to Machu Picchu There are a few options to look at such as hiking and train schedules.

Enjoy the packages to Cairo Nile Cruise Package for 8 days relishing your time with the best weather and top sightseeing in Luxor and Aswan on your private tour. Egypt Tours Giza Pyramids day Tours/ Egyptian Museum Enjoy your breakfast and be ready for your first day in Cairo and Nile Cruise Tour Package. ETB Tours Egypt tour guide will meet you at hotel lobby to start Cairo Day Tour visiting Giza Pyramids and the Egy
✔
Mercedes wallpapers
all models.
You might also like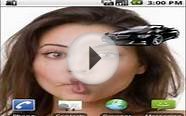 best sports cars under 30k - bmw x1 price - exotoc cars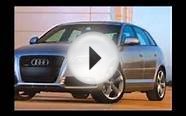 Luxury Cars Under 30000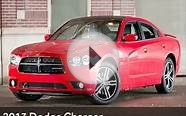 luxury cars under 30k
Vogue shop S6 Case,Galaxy S 6 denim wallet case ,Samsung Galaxy S6 Case, Denim Fabric Design[Kickstand Feature][Wallet Feature] Samsung Galaxy S6 Wallet Case, Luxury Wallet PU Leather Case Flip Cover with Foldable Stand, Pockets for ID For Samsung Galaxy S6(2015) [Unique Denim Leather Design] Bran-new Stylish Slim Premium PU Leather Card Slots Stand Wallet Case Cover Fit For Samsung Galaxy S6 (Vogue shop-denim grey)
Wireless (.welcome you to our shop please email us about any query. dark front back back wireless charging pad ulak庐 credit factory unlocked international version full body empire mpero impact sr mini women zagg 4g lte 5.7 dual sim spigen neo hybrid urban armor gear belt clip holder girls life proof pink camo boost mobile tech film sapphire 64gb at&t 32gb sprint 128gb at&t cell pre order protection gsm android smartphone gadget guard a6 woman 128 gb white at&t 3 part 32 contract 5.1-inch 64 men hot harry potter kingdom hearts matte no otterbox defender otter box sale privacy red 21 verizon zerolemon frame metal cc ex sleek mint ulak? xbox one controller metro pcs holster glove carbon fiber layer tmobile boys hello kitty leopard kate spade mickey mouse symmetry polka dot romero britto rose aluminum t-moble protectors yousave hd ionic iwotou 16 3d bow gym car armband running att navy tpu commuter mount platinum platinum incipio pro only protective without tough 9h unlock vena pearl pearl dock leater lcd qi view vertical drop teal quotes chevron active shell toperk spot diamond 16gb 32g at&t ballistic bling disney floral gel glitter hard iblason jelly jordan keyboard k zoom kick lifeproof duos contact owl quick quote quad band rubber rhinestone release date rapid rubberized speck trident uag virgin versus yellow yankees zebra 1 evo check grippy i blason karen deal liquid crystal led flash poly thin under vibrance at&t green preorder original anime amzer allreli caseology cute diztronic dustproof dogs d30 elephant elago flower fosmon faceplate girl girly grip i-blason lace lotus marvel monogrammed mate nfl nature orange purple pattern peacock personalized purse prime rearth roocase skull seidio silicone s-line supcase transparent turquoise thule triangles unicorn vintage at&tcell phones accessories phone holsters clips accessory kits flip wallet armbands battery charger sleeves waterproof cases phones)
Perfect Design for Samsung Galaxy S6
Made with 100% Premium Soft, Smooth Denim Fabric PU Leather and TPU for the phone slot
Stand Feature: Built-in kickstand that enables hands free watching horizontal media view experience.With Credit Card Slots & Holder Function, it can be used...
Perfect Fit: Unique design allows easy access to all buttons, controls & ports without having to remove the case
Provide Full Protection: Protect your phone from Knocks, Dust, Damage, Scratches, etc
Apple Ipad Air 2 Case Borch Fashion Luxury Multi-function Protective Retro Leather Light-weight Folding Flip Smart Case Cover for for Ipad Air 2 (Dark Brown)
Wireless (Borch)
For Apple iPad with Retina Display
The microfiber interior lining offers scratch and dust protection as well as anti-slip protection when rolling back the cover in Stand position.
The magnetic cover protects your screen on the go and offer a sleep/wake function upon opening and closing.
Slim lightweight durable protective hardback with premium quality PU leather. Soft scratch-free microfiber interior adds comfort and an additional layer of protection.
Popular Q&A
What is the fastest new or used car for under 30k?

Open up a world of fine-driving possibilities. If you want a new-looking car with a warranty, then just buy a 'newer' car with low mileage. Buying new is pretty much like throwing money away, which is fine if you are really getting something out of it, like enjoying being the first owner, etc. Being a second owner has never bothered me, nor has a tiny imperfection here or there, or a few miles. Instead, I've loved having awesome cars instead of being like some of my friends that bought new pieces of crap for the same price. See a Benz or Bimmer you love? Buy it used!
What's a new car under $30K that could pass as a luxury vehicle? | Yahoo Answers
** Don't Buy New - Buy Used. **
Open up a world of fine-driving possibilities. If you want a new-looking car with a warranty, then just buy a 'newer' car with low mileage. Buying new is pretty much like throwing money away, which is fine if you are really getting something out of it, like enjoying being the first owner, etc. Being a second owner has never bothered me, nor has a tiny imperfection here or there, or a few miles. Instead, I've loved having awesome cars instead of being like some of my friends that bought new pieces of crap for the same price. See a Benz or Bimmer you love?…