VW Passat luxury car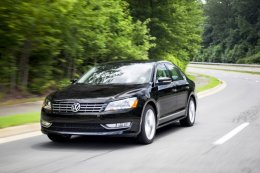 The Passat is VW's mid-size sedan offering. The U.S. version, which differs greatly form that sold in other markets, is produced at a Volkswagen Group assembly plant in Chattanooga, Tennessee.
The current Passat is one of the larger entries in a class that also includes the Honda Accord, Toyota Camry, and Nissan Altima. It's sold without the wagon variant that has accompanied German-made Passats in previous generations. It is also very different from the model still sold in Europe by the same name.
In the U.S., the Passat's lineage goes all the way back to the Dasher sedans and hatchbacks of the 1970s and the Quantum models of the 1980s—the latter of which were, notably, offered with VW's Syncro all-wheel drive.
While the Passat name had been used elsewhere on those models, it wasn't until the third generation that the U.S.-market version also adopted the same badge. That model's unique front-end styling did without a conventional grille opening, and the rest of the design was characterized by lots of glass and a low hood; the interior made good use of space for passengers, thanks to the tallish proportions. Though the interior quality didn't surpass that of the less-expensive Jetta, the Passat had a comfortable ride, in part thanks to its longer wheelbase. At the beginning of this generation, only low-power 2.0-liter four-cylinders were available, but VW added its narrow-angle VR6 and diesel options later in the cycle.
The next complete redesign the Passat got, in 1998, was revolutionary. VW switched its mid-size sedan to the same platform as the Audi A4, and everything from its ride to its driving manners felt much more upscale and sophisticated—either compared to the previous Passat or to U.S. rivals like the Camry, Accord, and Taurus. Most Passat models from this era included either a 170-horsepower, 1.8-liter (1.8T) turbo four-cylinder or a 190-hp Audi-derived V-6. Between these two engines, there's surprisingly little difference in acceleration, though the smoother V-6 makes it feel more like a luxury car. A short-lived Passat W8 model (2003–2004) featured a special 270-hp, narrow-angle eight-cylinder engine, but its $40k+ price tag, heft, and thirst just didn't add up to much appeal. Throughout this generation, 4Motion all-wheel drive was available on most of the model line.
✔
Mercedes wallpapers
all models.
You might also like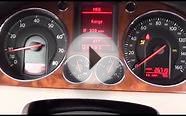 2008 VW Passat 2.0T LUX Sedan - Excellence Cars Direct ...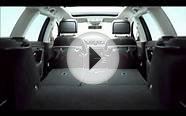 VW Passat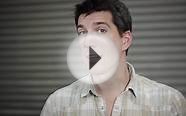 VW Passat 2005 Onwards Luxury Tailored Car Mat Set From ...
OkuTech for Volkswagen VW 3D Full Surrounded Floor Mats & Car Mats New Generation Ultimate Custom Fit Luxury Floor Liner (Black Red Line) (Volkswagen Passat (2011-2014))
Automotive Parts and Accessories (OkuTech)
OkuTech is a Great Seller of Luxury Ultimate Full Surrounded Custom Fit Car Floor Mats On Amazon Marketplace
Custom Fit Your Car: Every Model, Every Age Has A Specialized Mats. When You Place An Order, Please Send A Message To Tell Us The Age And Model of Your Car
Green And Safe, No Smell, Can Not Miss The Perfect Ultimate Luxury Full Surrounded Custom Fit Car Floor Mats, Immediately Buy A Set for Your Car
OkuTech Custom Fit Full Surrounded floor Mats is guaranteed against faulty materials and workmanship for a period of three years from the date of purchase. Exclusions...
OkuTech: Standing In The First Line of Aesthetic Luxury, The Luxury Brand of Car Floor Mats, 4S Shop Specifically for Floor Mats, The Preferred High-end Automotive...
Iphone 4/4s Cover Case - Eco-friendly Packaging(volkswagen Passat D Modelled Grey Black White Vw Group Wolkswagen Wolfsburg Peoples Car Das Auto Cars Other)
Wireless (Aeriell Orion Anastasia)
For iphone case, for plastic iphone case
Material: tpu material
Perfect fit, smart and intelligent design allow you to plug the charger, and access all iphone 4/4s features without removing the case.
Brand fashion cover for iphone, beautiful and luxury design
Free cleaning cloth
13 Piece Luxury Diamond Stitch Pattern Leatherette Volkswagon White Seat Cover Set - 2 Front Seats, Rear Bench, Steering Wheel Cover, Seat Belt Pads


Automotive Parts and Accessories (Unique Imports)




Designed for Volkswagon Vehicles
Includes 13 Pieces in total - 2x Front Bucket Seats, Rear Bench, Steering Wheel Set
Premium Leatherette Diamond Stitching
Double Switched, Superior Material for Improved Durability - WASHABLE!
Made by Unique Imports - RoyalCraft TM

Aunoc Door Stainless Sill Scuff Plate Guard Trim R line Trims For VW CC Passat B6 B7


Automotive Parts and Accessories (Aunoc)




Decorate your car more Luxury, Fashion, Cool
Easy installation: tape on back without drilling or tools required
UV treated ABS chrome

Black OEM Front Master Window Console Switch Left Driver Side + Handle Trim Set For VW 98-05 Passat B5 98-04 Jetta Goft MK4


Automotive Parts and Accessories (Master Window Switch)




Fit for 1998-2005 PASSAT B5 / 1998-2004 GOLF MK4
Material: High Quality ABS
Upgrades the interior of your car with Matte Black Window Switch Bezel
Enhance Your Car a Unique LUXURY Look with OEM Look
Package includes: 1x Black Window Switch Bezel + 1x Handle Trim