Worst luxury car depreciation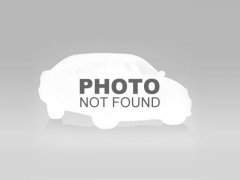 Looking for a used car? This might be the year to start shopping. Ratings agency Fitch and Cars.com partner Black Book, a used-car valuation service, said in a new report that increasing new-car production will turn up the heat on vehicle depreciation in 2015.
The jump is significant. In 2014, used cars averaged a 12.1 percent rate of depreciation — which is to say, the average used car was worth 12.1 percent less in 2014 than it was in 2013. Black Book expects the rate of depreciation to climb to 14.5 percent in 2015. But before you run out and sell your car ahead of the decline, Black Book said those depreciation rates are simply reverting toward their pre-recession norms.
If you bought a used car in the immediate years after the recession, you know how pricey they were. That's because the annual depreciation rate on a 2- to 6-year-old car was just 7.7 percent in 2011.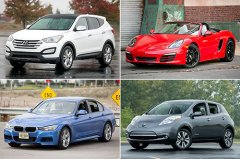 From 2012 to 2014, it hovered between 12 and 13 percent per year. Contrast that to pre-recession depreciation rates, which ranged from 14 to 18 percent per year — a rate we may see again in 2015. As depreciation increases, Fitch notes that residual values for auto leasing will fall. That, in turn, could make the monthly cost of a lease rise.
The most interesting chart in the report comes from Black Book, which analyzed quarterly and annual depreciation rates across a whole mess of vehicle segments: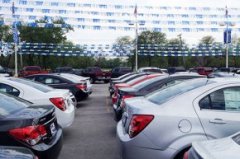 Note the wide range of differences in annual depreciation between the worst segment (prestige luxury cars, 18.1 percent) and best segment (full-size wagon, or passenger, vans, which appreciated 3.5 percent). Entry-level and compact cars both depreciated a lot in the latter half of the year as gas prices plunged and demand waned. By contrast, full-size vans, small pickups and small SUVs depreciated the least. Still, big luxury cars had the worst depreciation, falling in some cases by more than 15 percent through 2014.
One interesting nugget: Entry-level cars got a small bump in resale value in the spring as tax-refund season swelled demand. That appears to be the norm. Entry-level cars are "among the most reactive to seasonality due to tax refunds, " Black Book reported.
What's ahead? Black Book expects small cars will keep depreciating as new compact and subcompact models proliferate (particularly due to government fuel-economy requirements), and gas prices remain low. Higher new-car sales, forecasted at nearly 17 million in 2015, will also continue to drive used-car depreciation up. Ultimately it's good news for used-car shoppers — and less so for anyone looking to trade their car in this year.
✔
Mercedes wallpapers
all models.
You might also like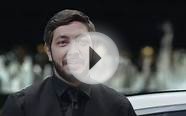 2015 Kia K900 Luxury Car – LeBron James Commercial ...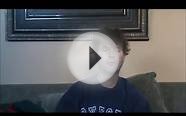 The People Who Buy Luxury Cars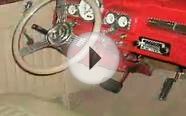 Why Not Have An Auburn Speedster Luxury Classic Rental Car ...
Kick Mats by Freddie and Sebbie - Luxury Car Seat Back Protectors 2 Pack - Keep Your Car Seats 100% Clean From All The Stains And Scuffmarks Left By The Kids With These Auto-Protective Seat Covers - Designed For Most Vehicles - Protect Your Investment - Comes With a Lifetime Guarantee (Black)
Baby Product (Freddie and Sebbie)
★ #1 TOP RATED KICK MATS BACK SEAT PROTECTOR ON AMAZON ★ PLUS FREE SHIPPING
★ Are You Stuck and Looking For GIFT IDEAS, TOP RATED, MOST WISHED FOR and BEST SELLERS on Amazon Then These KICK MATS BACK SEAT PROTECTOR is a Must Have - Perfect...
★ Luxury KICK MATS Auto Seat Back Kick Protectors - Child Safety Car Seat Accessories - Automotive Seat Cover Accessories - Infant Safety Car Seats - Automotive...
★ KICK MATS Comes With a FREE NO-HASSLE GUARANTEE! ★ Don t Bother looking For Cheap and Nasty KICK MATS Which Don t Last ★ BUY WITH CONFIDENCE: We Have More Happier...
★ GUARANTEED to Instantly Protect Your Upholstery or Leather Car Seats From Scuff Marks And Dirty Footprints - Simple And Easy To Install - Designed To Fit Most...
SMART & EASY Magnetic Cell Phone Holder By DAFQCO - For All Phone Sizes, Apple Or Android - High Quality Adhesive Base - Easy Install On Any Surface Including Desk, Wall, Or Car Dashboard - Luxurios Design, Compact Packaging - 360 Degree Rotation Ball Mount With Free Extras Plus Enjoy A Massive Discount - Completely Safe + Complete Satisfaction Guaranteed!
Wireless (DAFQCO)
* SLEEK AND EASY TO USE - Securing your device is EFFORTLESSSimply stick the included adhesive metallic disk to the back of your phone, and place the disk over the...
* STICKS TO ANY SURFACE - This phone mount isn t just for your car dashboard. With its adhesive base, you can stick it wherever you need it. Use it as a DESK ACESSORY...
* KEEP YOUR PHONE IN VIEW AT ALL TIMES - Never put yourself in danger while driving again! DAFQCO s new SMART & EASY Magnetic Car Phone Holder allows you to...
* IMPRESSIVELY COMPATIBLE - SMART & EASY magnetic phone holder is UNIQUE, in that it can support mobile phones of ALL SIZES. You name it, this phone holder can...
* OUR PROMISE TO YOU - At DAFQCO, We re all about helping make YOUR life easier. There s no risk for you whatsoever when you shop with us - you re backed by our...
Extra Long 6 Foot (6ft) iPhone / iPod USB Charge and Sync Cable, Double the Length of the Standard Cord


Wireless (neXplug)




Candy color
5pcs/set
USB cable
Cable
iphone 4

✮Special Offer Today✮ All-in-1 Sports & Yoga Towel - The 100% Microfiber, Super Absorbant, Non Slip Light, Quick-dry, Eco-friendly Towel - No Slipping in Bikram Yoga! Best for Pilates, Hot Yoga, Beach, Bath, Golf, Gym, Fitness, Travel, Pilates & Hiking - Satisfaction Guaranteed.


Sports (Susama Yoga)




BEST LARGE HOT YOGA TOWEL & SAVASANA BLANKET: This skidless anti-slip towel is the perfect size for your yoga & pilates mat. The Susama towel is non-skid...
ECO FRIENDLY & QUICK DRY: We are an environmentally friendly small family run business This luxury towel is eco-friendly, requires less energy to wash and dry...
KEEP YOUR SWEAT UNDER CONTROL: Enjoy feeling fresh and clean while you exercise with this large, suede, hygenic, 100% Microfiber, Super Absorbant, Non Slip, super...
MACHINE WASHABLE: The premium Susama towel is quick dry, eco- friendly, machine washable, 100% awesome and easy to care for & wash. Full size: 24 inches x 72...
LIFETIME GUARANTEE AND FREE SPORTS EBOOK: 100% money back guarantee no questions asked. Get your FREE Fire Within Me eBook guide worth $19.99. Enjoy the best 24/7...

Large Waterproof Memory Foam Pet Dog Bed with Brown Washable MicroSuede Cover + Extra 2nd Cover


Pet Products (dogbed4less)




High quality 100% 45 X27 X3 solid memory foam be able to support your pet up to 75 lbs and will not flat overtime compare to other bed. Bonus Free 2nd cover : Get...
High density memory foam to provide the best support. Relieves the pain of arthritis, hip dysplasia, joint and muscle stiffness. Memory Foam never loses its shape...
The external zipper fabric cover is machine-washable soft Microsuede cover with a non-slip grip bottom to protect memory foam bed from normal wear & tear. The...
New improved internal liner covers : 1 full waterproof internal zipper taffeta fabric cover in brown color for maximum protection and long lasting application. Fits...
Unlike other brand with multi-layer partial memory foam, we do not cut corner and only employ the higher cost solid layer memory foam which sold in high end therapeutic...