Adults only luxury Hotels in the Caribbean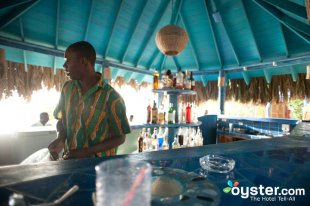 One way to ensure a stress-free vacation is to head to an all-inclusive resort where you don't have to reach for your credit card every time you want a cocktail or burger with fries. And if you really want to up the relaxing vibe of a vacation, limit the possibility of kids running around the property or splashing in the pool by booking an adults-only stay. We found the best of the best adults-only and all-inclusive resorts for a booze-filled trip - whether you're looking to party at the pool or relax on the beach.
Arguably Jamaica's most romantic escape, the Caves' 12 unique, private cottages and suites are tucked along lush garden paths and dramatic seaside cliffs (there's no beach). High-quality, locally focused cuisine, a top-shelf bar, and intimate, incredibly attentive service make it Jamaica's best all-inclusive.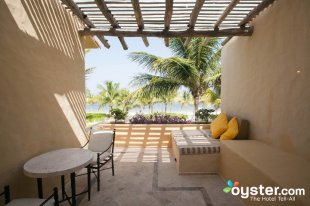 From the moment they arrive, guests are welcomed with the resort's signature cocktail, the Cliffhanger, and for the remainder of their stay they're free to indulge in one of Jamaica's best all-inclusive liquor selections.
With only 90 suites, the Zoetry Paraiso offers a romantic boutique experience in the Mayan Riviera. The pool area and beach are relaxed with double-wide lounge chairs (perfect for couples), and the on-site dining keeps the resort's wellness theme alive with delicious, healthy meals. Included amenities not standard at most all-inclusive resorts - such as "welcome" bottles of tequila, daily bottles of champagne, one-hour Catamaran sunset sails, three-times-daily maid service, and private chauffeured airport transfers - make this resort a standout among Puerto Morelos' finest properties (though expect the price to reflect that).
El Dorado Seaside Suites is an all-inclusive, adults-only resort located on a secluded beach halfway between Playa del Carmen and the famous Mayan ruins of Tulum. There are many spots here to relax, including three pools and a total of 12 restaurants and bars.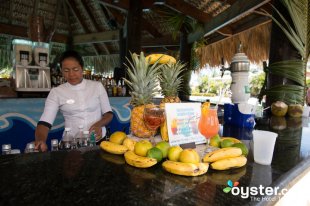 The spacious suites have whirlpools big enough for two, terraces or balconies, and flat-screen TVs with DVD players.
Out of the four Princess properties in Punta Cana, this 263-room all-inclusive is the pricier, adults-only option. Sometimes the resort can feel like an adult party, especially considering the afternoon pool scene, lobby entertainment, and 24-hour beach bar. Those looking for a quieter experience can hit the beach, snag a day bed and have drinks delivered from a server.
✔
Mercedes wallpapers
all models.
Popular Q&A
What hotels to stay at in adams Morgan? | Yahoo Answers
The best rated hotel in Adams, Morgan is the Morgan Estates Suites.