Top luxury midsize cars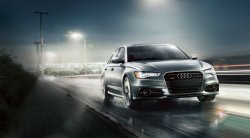 In today's Thursday Throwdown, our matchup consists of luxury midsize cars. These are usually four-door sedans with a starting above $35, 000. These vehicles are from premium brands that focus on luxurious interior materials, exceptional build quality and refined looks.
Our top picks are chosen for their refinement, efficiency and safety. These 2014 models are beginning to appear as used car and dealer demonstration vehicles now, so be sure to check our Used Car Listings to find one for yourself.
2014 Top Luxury Midsize Cars Picks
Lowest Entry Price: Hyundai Genesis
Best Fuel Economy: Audi A6
Quietest Ride: Mercedes-Benz E-Class
Most Refined Overall: Mercedes-Benz E-Class, Jaguar XF
Most Refined Interior: Lexus GS
Most Fun To Drive: BMW 5-Series, Jaguar XF
2014 Audi A6
Noted mainly for its high-end technology options and well-mannered handling, the Audi A6 is a German offering with a high-quality interior and excellent engine offerings. It also has relatively high crash test ratings and contemporary exterior styling.
Base price new: $43, 100
EPA mpg (city/highway): 25/33
Crash test ratings: IIHS – G/N/G/G/G, NHTSA – 5-Stars
2014 BMW 5-Series
Known primarily for its sporty handling and powerful engine offerings, the BMW 5-Series also has a comfortable, if spartan, cabin and beautiful Teutonic styling. Trunk space is small and rear-seat legroom is sometimes tight, but the 5-Series is a popular choice in this segment and offers good safety and luxury in this class.
Base price new: $49, 500
EPA mpg (city/highway): 20/30
Crash test ratings: IIHS – G/N/G/G/G, NHTSA – 5-Stars
2014 Hyundai Genesis
The Hyundai Genesis is the top-of-the-line offering from the Korean automaker who's foray into luxury surprised many in the industry. An attractive cabin, surprisingly powerful engine offerings and a low price point make it an understated option for the luxury buyer.
Base price new: $35, 200
EPA mpg (city/highway): 18/27
Crash test ratings: IIHS – G/N/G/G/G, NHTSA – N/A
2014 Jaguar XF
The XF is a sport sedan with a luxurious interior that only Jaguar can offer. It's agile, fleet-footed and posh. Rear seating is cramped, however, and trunk space is smaller than others in this class. However, the Jaguar XF is a beautifully made automobile with contemporary styling and British aplomb.
Base price new: $46, 975
EPA mpg (city/highway): 19/30
Crash test ratings: IIHS – N/A, NHTSA – N/A
2014 Lexus ES
Base price new: $36, 620
EPA mpg (city/highway): 21/31
Crash test ratings: IIHS – G/N/G/G/G, NHTSA – 5-Stars
2014 Lexus GS
More agile than its ES counterpart, the Lexus GS is comfortable and more dynamic in appearance. A top-shelf interior can be offset with beautiful bamboo trim and a hybrid option for this car improves both ride quality and efficiency thanks to better weight distribution. The GS sells very well, and for good reason.
Base price new: $47, 700
✔
Mercedes wallpapers
all models.
You might also like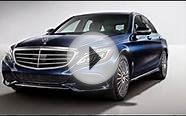 All Wheel Drive Luxury Cars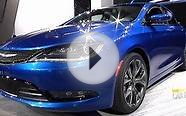 Chrysler targets top midsize cars with new 200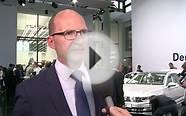 Midsize Cars
ES-TS5 - Elite FOUR Layer Cover for Mid Size Pick Up's


Single Detail Page Misc




This nearly impenetrable 4 layer fabric is fleece lined to protect fine automotive finishes. Its high water resistance makes it virtually waterproof, yet breathable.
The Elite Supreme is great for rain and snow protection.
The fabric naturally resists rot and mildew. Its seams are ultrasonically welded to ensure the cover doesn t leak.
The material is also UV treated for sun and heat protection.
INCREDIBLE 3 YEAR WARRANTY!
1997-2002 Porsche 986 Boxster/Boxster S Plastic Window Top Cover


Automotive Parts and Accessories (Microbead)




Designed to fit your 1997-2002 Porsche 986 Boxter/Boxter S Plastic Window Top Cover
Exclusive Microbead Fabric
Velcro Mirror Adjustment Straps
New & Improved 3G Design
Free Drawstring Storage Bag
W.DIVA sheepskin fashion woven Black handbag Dumplings type


Shoes




Made in china
100% pure hand-woven lambskin
Ziper closure built-in bag
Double rolled handles. Convertible to shoulder bag with removable strap
Interior cell phone pocket and small zipper pocket