Top Ten luxury car brands

Get behind the wheel of any new car and you'll quickly grasp the significance of the electronics and gadgetry play in the auto industry these days. Companies are starting to put just as much effort into the amusement system as the mechanics and that means some pretty high-tech rides like the Acura or BMW. The list below discusses those luxury cars which come under the list of top ten luxury cars, 2012.
List of 10 Luxury Car Brands 2012
1. Acura
2. Audi
3. BMW
4. Cadillac
5. Infiniti
6. Jaguar
7. Lexus
8. Lincoln
9. Mercedes Benz
10. Volvo
1. Acura
Available in United States and Canada since March 1986, Acura is the leader among the top ten luxury cars, 2012. It is a division of the Japanese Automaker, Honda Motors Company with MDX, RDX, RL, TL, TSX, ILX and ZDX as its current models. it hold the distinction of being Japan's first luxury car and the recent ones comes up with technical advancements such as keyless start and blind spot information system.
2. Audi
Audi has worldwide operation with it's headquarter in Ingolstadt, Germany. It was the first mass market brand to produce 100% galvanised cars to prevent corrosion and the complete body is zinc coated to avoid rust. The new models of A3, A4, A6 and A8 have been introduced, with the ageing 1.8-litre engine fuel saving technology. The brand has recently started offering a computerised control system for its cars, called Multi Media Interface which can control all in-car entertainment devices, satellite navigation, heating and ventilation, and other car controls with a screen.
3. BMW
The German automobile, motorcycle and engine manufacturing company, BMW has been credited with the third position in the record of top ten luxury cars, 2012. iDrive, dynamic traction control, steptronic, navigation system, dynamic stability, auto start stop function etc are few innovations this luxury car provides.
4. Cadillac
With voice recognition system, touch screen control system, navigation display and pedestrian sensitive vibrating system Cadillac has a name for producing luxury cars round the world. The American luxury vehicle brand is owned by General Motors with its prime market in North America.
5. Infiniti
Started on November 8, 1989 in North America, Infiniti is a division of the Automaker, Nissan with more than 230 dealers across 15 countries. The models under this particular trade name comes up with qualities like backup collision intervention, blind spot intervention system, around view monitor, iPod integration, hydraulic body motion control and welcome lighting. No doubt it has been enlisted among the top ten luxury cars, 2012.
6. Jaguar
Headquartered in Whitley, Britain, Jaguar is a British sports and luxury cars manufacturer. XF, XJ and XK are its current models and holds royal warrants from HM Queen Elizabeth II and HRH Prince Charles. The models are well equipped with Bluetooth, automatic transmission, advanced and secured locks and keys and touch screen provision maintaining a position among the top ten luxury cars.
✔
Mercedes wallpapers
all models.
You might also like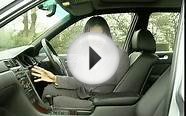 Top 10 Luxury Cars 2002: Honda Legend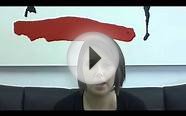 Top 10 luxury brand digital campaigns of H1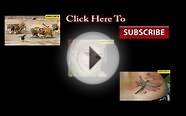 Top Ten The Best Car Brands 2012
RAVPower All-In-One FileHub Wireless N Travel Router USB Micro SD SDXC TF Memory Card Reader Card with 6000 mAh portable charger USB Hard drive Flash Mobile Storage Media Sharing for iOS &android devices
Personal Computer (RAVPower)
Media Sharing: transfer photos/movies/music/files between iOS and Android Devices and Desktop/Laptop, between mobile devices and SD Card/USB HDD, and between Micro...
Wirelless Router: instantly convert wired network into Wi-Fi (AP/Router/Bridge)
External battery: built-in 6 mAh power bank (5V/1A) for charging smartphones
Wireless Network: Connect to an existing wifi network, share hotspot access and boost Wi-Fi range
Package Include :1 x RAVPower FileHub[WD02], 1 x USB Charging Cable, 1 x User Manual
[All-in-1] RAVPower FileHub Wireless USB HDD SD card File Media Transferring Sharing Travel Router 6000mAh External Battery Wireless Micro SD TF Card Reader, HDD/USB drive wireless accessing, Wireless Storage For iOS/Android Devices, WLAN Hot Spot & NAS File Server.


Personal Computer (RAVPower)




Media Sharing: transfer photos/movies/music/files between iOS and Android Devices and Desktop/Laptop, between mobile devices and SD Card/USB HDD, and between Micro...
Wirelless Router: instantly convert wired network into Wi-Fi (AP/Router/Bridge)
External battery: built-in 6 mAh power bank (5V/1A) for charging smartphones
Can connect up to 5 devices (Laptop,Mobile Phone,Tablet/PAD,Desktop etc) at the same time
Wireless Storage For Ipad / Iphone5,4s,4 / Samsung Galaxy S4,S3,S2,Tab2,Note2 and All Other IOS/Android Device

Babyhelp Breathable Cotton lining Soft Carrier(Blackgray)


Baby Product (Babyhelp)




Cotton
Imported
For baby 3-18months/3.5-12k
More wide and soft shoulder strap: Thick strap reduce mother pressure on the shoulder
High density non-slip webbing, adjustable buckle