World top Ten luxury cars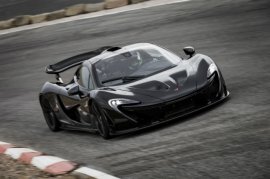 Buying a car is a simple process. You go to the dealership, pick out the one you want, and the let the haggling over the doormats and the undercoating commence.
The cars on this list, though, are a little different. Take the gorgeous new Ferrari LaFerrari. Even if you do happen to have a spare $1.13 million lying around, don't bother calling your Ferrari dealer. If Ferrari thinks you deserve one of its 499 masterpieces, it will call and offer the privilege of such a masterpiece to you.
That's what sets these dream cars apart, and makes this list of the world's top ten great cars a bit special.
Let's face it; we may never see one of these cars in the flesh — let alone own one — but that's true of the Mona Lisa, too. And that doesn't stop people traveling around the world to see her. These cars are more than just insane pieces of engineering capable of transporting you from 0 to 60 faster than lightning striking a cheetah; indeed, they are cultural treasures.
Ladies and gentlemen, start your checkbooks…
Jump ahead:
10. McLaren P1 $1.1M
From the same manufacturer as the legendary F1, the P1 might just live up the insane legacy of the first 230 mph production car.
Lurking underneath the carbon fiber is a 3.8 liter twin-turbo V8 which when paired with the onboard electric motor is good for 903 horsepower and 664 lb-ft of torque. The right way to think about this isn't even as a hybrid, but like a roadgoing Formula 1 car with a Kinetic Energy Recovery System. This will help you get over the fact that you can only get 9 miles on the battery.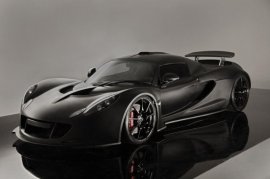 Straight ahead speed isn't quite as lunatic as it was on the F1, with the top speed limited to a measly 217 mph. But it will get you to 60 mph in less than 3 seconds, and make it from 0-182 in 16.5 seconds, twice as fast as Ferrari 458 Italia. It will also grip and brake like the amazing Spiderman on PEDs.
McLaren has gone all out on the quality control, when engineers test the waterproof seals the car is doused in nearly 4, 000 gallons of water.
If you want one, act now because they just went into production and most of the 375 are spoken for.
Related: Best performance cars under $35, 000
9. Hennessey Venom GT $1.1M
The engineers over at Hennessey may need a little less testosterone and a little more Thorazine. That hasn't stopped them, though, from achieving something that most physicists consider impossible. This little company has produced the fastest ever production car, capable of 271 mph.
They say everything is bigger in Texas and the Lone Star State-based tuning house is happy to that statement correct.
The Venom GT is filled with enough horsepower to stretch across the Lone Star State itself, packing a mind-blowing 1, 500 horsepower mined from a poisonous 7.0-liter twin-turbo V8 engine. 0-60 is pegged at two seconds. The riotous acceleration doesn't end there, though, the Venom claims a top speed of 287 mph.
At just $1.1 million this car is almost a bargain considering it can out strip everything on this list, except maybe: the mighty Koenigsegg One:1.
8. Zenvo ST1 $1.2M
Denmark may only be known for its massive butter consumption and as the setting of Hamlet. But the Zenovo ST1 is definitely 'to be.'
✔
Mercedes wallpapers
all models.
You might also like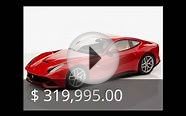 Top 10 Most Expensive Luxury Cars in the World 2015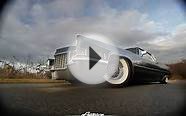 sport wagon cars - top 10 luxury cars in the world New ...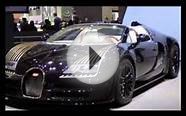 Top Ten Luxury Cars
RAVPower All-In-One FileHub Wireless N Travel Router USB Micro SD SDXC TF Memory Card Reader Card with 6000 mAh portable charger USB Hard drive Flash Mobile Storage Media Sharing for iOS &android devices
Personal Computer (RAVPower)
Media Sharing: transfer photos/movies/music/files between iOS and Android Devices and Desktop/Laptop, between mobile devices and SD Card/USB HDD, and between Micro...
Wirelless Router: instantly convert wired network into Wi-Fi (AP/Router/Bridge)
External battery: built-in 6 mAh power bank (5V/1A) for charging smartphones
Wireless Network: Connect to an existing wifi network, share hotspot access and boost Wi-Fi range
Package Include :1 x RAVPower FileHub[WD02], 1 x USB Charging Cable, 1 x User Manual
Lufei Solstar Solar Panel Dual USB Charger, 5000mAh, Yellow


Wireless (Lufei)




The LED flashlight works perfectly in darkness, especially for emergency. Just press the button twice, the LED will light up; 4 LED status of charge indicators indicate...
Compact, portable & stylish design; Easily fits into your bag to provide instant power; Football grain design has anti-skid protecting effect
Package includes: Levin&Trade; Solstar External Battery, hook, micro USB cable, instruction manual.
The first rain-resistant &shock-proof portable solar charger on the planet; Solar energy technology, environmental friendly and could recharge itself under sunshine...
Grade A cell, Build-in 5mAh Lithium Polymer battery which chareges via a powerful 1.2W monocrystalline solar panel ; 2.1A output allows for simultaneous charging...
[All-in-1] RAVPower FileHub Wireless USB HDD SD card File Media Transferring Sharing Travel Router 6000mAh External Battery Wireless Micro SD TF Card Reader, HDD/USB drive wireless accessing, Wireless Storage For iOS/Android Devices, WLAN Hot Spot & NAS File Server.


Personal Computer (RAVPower)




Media Sharing: transfer photos/movies/music/files between iOS and Android Devices and Desktop/Laptop, between mobile devices and SD Card/USB HDD, and between Micro...
Wirelless Router: instantly convert wired network into Wi-Fi (AP/Router/Bridge)
External battery: built-in 6 mAh power bank (5V/1A) for charging smartphones
Can connect up to 5 devices (Laptop,Mobile Phone,Tablet/PAD,Desktop etc) at the same time
Wireless Storage For Ipad / Iphone5,4s,4 / Samsung Galaxy S4,S3,S2,Tab2,Note2 and All Other IOS/Android Device

TomYork Women Style Multi-Color Frame Wayfarer Eyewear Sunglasses C9


Apparel




Visible perspective rate 99%
Great to match any fashion style
It usually takes 7-15 to US

SD Gundam - Carddass Complete Box Special: Ultimate Battle


Toy (Bandai)




The latest to be said once, even the best of the Best of Carddas SD Gundam tradition of all the flow of the Super Battle is a series of Carddas SD Gundam was released...
Super luxurious collection items which recorded (20 or more caused draw new) Total 72 species the character of choice from the world of six normal , warrior...
Card configuration will bling prism card and 21 pieces of normal card with 51 pieces of adopting the gold foil frame.
Was also recorded new card and Gund Lander of mystery using the illustrations figure Collector Division has further expanded the SDX series and SDX collaboration...
Popular Q&A
What are the the worlds top ten luxury automobiles?
The top ten luxury cars over $45,000 are, Audi A6, Audi A8, BMW 6 Series, Cadillac STS, Land Rover Range Rover, Lexus LS 430 MORE?
What are the top ten cars in the world?
In order;
1)Lexus
2)Buick
3)Toyota
4)Nissan/Infiniti
5)Acura
6)Honda
7)Cadillac
8)Chevrolet
9)Ford
10)BMW