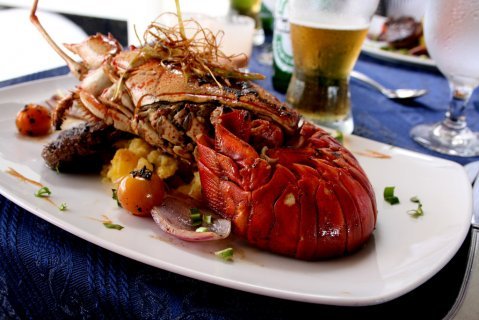 What does luxury food mean?

The luxury end of the market has traditionally represented an aspiration for nearly all of us in some form or another. But, in today's age, where you can shop from just about anywhere with phone reception, how can that work when just about everything on the market is now 'luxury' in some form or another?
Whether it be a premium upgrade, a 'luxury edition', a 'sapphire' package, there's always that little bit extra on offer to make you feel a bit more refined (for a small fee of course). For example, if you search Waitrose for the term 'luxury', you'll get 267 product results. If you go on Tesco its 317! Now, not to comment on the quality of offering from the likes of Tesco or Waitrose (their wares I'm sure are delightful) but I imagine both brands' loosely applied definition of luxury differs greatly to that of, say, Louis Vuitton. Let's be honest here, is it reasonable to have luxury cat food? Have our standards slipped that much? Or are we just that easily swayed by the offer of inching up in society?
Historically, the term luxury has always been a standard of quality, a mark of authenticity and shielded by a veil of exclusivity. But now the term is increasingly being owned by high street brands looking to squeeze a few more pennies via some nice packaging, leading to this dearth of 'luxury' options.
However, we can't simply point the finger of blame at the feet of mid-market, high street brands wishing to create more aspirational, higher quality products. Supermarkets aren't the guardians of luxury status; merely one of hundreds of brands looking to imitate the extravagance, just at a lower price. The real question is: what does luxury mean in a world when almost every other person at the airport security check is toting a Louis Vuitton or Gucci bag? Isn't this the opposite of very nature of what luxury should stand for? How can it be exclusive if everyone (and their mother) owns one?
This new era of luxury, for me, is actually a welcome change from the days of exclusion and restriction. Once upon a time the thought of entering Harrods or venturing up the likes of Avenue Montaigne, Bond Street, Fifth Avenue or Via Montenapoleone were not just metaphorically inaccessible, but physically so too. The phrase 'by appointment only' meant a lot more than a busy diary, whilst limited edition actually did mean what it said on the tin.
But now, everything's changing, the times and expectations for luxury have moved-it's truly about service not servitude; elegance without arrogance. Gone are the days of shop intimidation and an arm's length attitude; and actually, luxury is moving toward a warm embrace and it's high time on the high street for this gesture.
Bond Street may still contain its string of super-brand names, but these same names can be found down the road at Shepherds Bush, not to mention Stratford, Knightsbridge, Sloane Square, Oxford Street and beyond too. Whilst once exclusive to the point of inaccessibility...
✔
Mercedes wallpapers
all models.
You might also like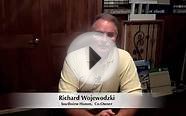 What Does Luxury In A Modular Home Really Mean? (New ...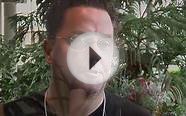 What Does Local Food Mean To You? My Sustainable Canada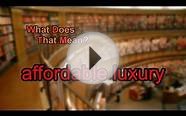 What does affordable luxury mean?
Extra Plush Fitted Mattress Topper - Found in Marriott Hotels - Made in America, Queen Pad


Home (ExceptionalSheets)




Perfect For Restoring Older Mattresses, Softening Firm Mattresses, or Cooling Hot Mattresses
Generously filled with COOLING advanced hypo-allergenic cluster down fiber
Feel of Authentic Goose & Duck Down without the feathers, poking, and allergies
Queen Dimensions: 60 x 80
MADE IN THE USA using 123 Thread Count Cotton Cover - Stain and Moisture Resistant - Machine Washable
Organic Moisturizing Cleansing Spa- Soap - For Women and Men - MOISTURIZES and EXFOLIATES- 100% Chemical Free - This LUXURY Spa-Soap is recommended for ALL SKIN TYPES - - A Soap that does A LOT MORE than just clean the surface dirt off of your skin - VERY EFFECTIVE for Problem Skin Issues such as Rosacea, Eczema, Acne, and Rashes - You can SHAVE even SHAMPOO with it -- Ranked by Estheticians as the HIGHEST QUALITY SOAP in the WORLD - Non Chemical, Non Irritant, Non Detergent based like other soaps in the market - HYPOALLERGENIC & FRAGRANCE FREE -"BEST" Eco-Friendly, natural Soap - Free of contamination, agricultural pesticides, industrial pollutants, or other toxins and contaminants - Ideal for SENSITIVE SKIN & butts - Born in the USA!To see all our products visit us http://amazon.com/shops/myskinsfriend
Beauty (Bio-Tech Naturals)
An ORGANIC MOISTURIZING Cleansing Bar. That Naturally Deodorizes, NOURISHES and Safely EXFOLIATES!
Our proprietary ORGANIC MOISTURIZING Soap making process produces just the right amount of saponified oils and NATURAL glycerin within a CLAY/MINERAL mix leading...
SO Moisturizing you can SHAVE with it. This LUXURY soap is perfect for ALL SKIN TYPES. The blend of ORGANIC ingredients we use creates a MIRACLE soap perfect for...
Ranked by Estheticians as the HIGHEST QUALITY SOAP in the WORLD. Non-Irritant, Non Chemical. It distributes a broad spectrum of nutrients into the skin, leaving...
More effective on the skin than even the highest quality Black soap. Removes dead skin and unclog pores. • If you want a cleansing bar that goes way beyond any other...
Bluedio HT(shooting Brake) Wireless Bluetooth 4.1 Stereo Headphones (Blue)


CE (Bluedio)




1.Iconic powerful bass resonance of Bluedio: Unexpected 57mm ultra-large dynamic drivers, turbine style housing, with iconic Bluedio surging low-frequency shock...
2.Ultra-long operation and carefree calling from Bluetooth 4.1: With robust high speed CPU of Bluetooth 4.1 operating system, comes with ultra-long 40 hours music...
3.Customized function: Audio Sharing allows you to connect to another H(Shooting Brake) headphone via audio cable, share music feast with your friends instantly(*recommended...
4.Comfortable wearing: Custom fit supra-aural soft earmuffs, artificial protein leather of earmuffs simulated to human skin texture, ensure long lasting comfort...
5.Convenience: Just a plug with audio cable(*buy separately), then listen to your favorite tracks without using any battery, no matter how long is your playlist...

PMD Personal Microderm System, White


Prestige Beauty (PMD Personal Microderm)




Watch the segment from Dr Oz
Achieve amazing anti-aging results at home with personal microderm system
It works just like a professional microdermabrasion treatment without the hassle or cost

niceeshop(TM) Gold Luxury Leopard Fur with Bling Crystals Rhinestones Design Hard Case Cover for iPhone 5 5S With Screen Protector With Accessory Cable Tie


Wireless (niceeshop)




Brand new premium quality chrome case,with czech crystals and soft leopard faux design,fit for your iPhone 5 perfectly
The interior of the case is suede leather,to protect your iPhone,the external is leather and fur,get up and feel very comfortable
With pendant design,so you can hang any accessories as you like
Type:Non-OEM /Aftermarket itemsAccessory ONLY; Apple does not endorse use of these products
Popular Q&A
What are the top car brands in America?
The best American car brands for luxury are Cadillac and Lincoln.