What Is Eco Luxury?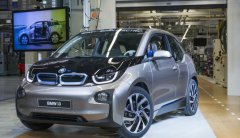 As far as luxury goes, BMW cars top the list. And there's no denying the 2015 BMW i3 is a luxurious vehicle.
Built to be an electric car all-grown-up, the 2015 i3 is the most energy-efficient car on the market, getting the equivalent of 139 miles per gallon when battery powered, according to Consumer Reports. It's perfect for the eco-friendly soccer mom who needs a daily driver about town.
While the technology to produce the i3 and the materials are revolutionary – BMW clearly devotes effort to every detail of their cars – the real concern is its practicality for the everyday consumer. In that respect, the i3 isn't all that revolutionary.
With a style described as merely "liveable, " the clunky body is the epitome of geek-chic, which is moderately appealing, if you're into that sort of thing. The body is a turn off however, when compared to sportier cars, like the Lexus CT. The i3's underpinning is made with carbon-fiber plastic, making it extremely lightweight. And in a world where it usually takes three to five days to create a carbon fiber part, BMW can produce an i3 in an astonishing 5 minutes using their ground-breaking technology, according to Green Car Reports.
The i3 seats four people, although the rear-hinged backseat doors can only be opened when the front doors are open – a design flaw that extended-cab truck makers abandoned in the early 21st century because of it's awkward and limiting nature.
The rear-wheel i3, although revolutionary in it's construction, still has the same limitations as other electric cars. The i3 can only go about 75 miles before needing to recharge, although BMW offers an optional two-cylinder gasoline engine generator. The gas tank doesn't add much value either. It's is a mere 1.9 gallon tank, that will take you about an additional 50 miles – just far enough to rush home to charge your vehicle.
With 25 #BMWi3 vehicles available and a charging network established, e-mobility tourism starts in Germany.
— BMW i (@BMWi)
BMW did hit one mark right on the i3 when it's compared to other eco-friendly cars. The interior is made of plant-based fiber derived from kenaf. BMW even used kenaf in unexposed areas of these cars, such as the backing of the dashboard, according to Green Car Reports, a finding that's sure to make every tree-hugger proud.
Despite questionable body style, BMW is poised to double it's sales of its electric cars compared to last year. Last year, BMW sold 6, 092 electric cars between May and December. The luxury giant hopes to double that number in 2015, although other luxury brands are hot on their heels. With 451, 576 cars sold in 2015 alone, it looks as if that might just happen.
✔
Mercedes wallpapers
all models.
You might also like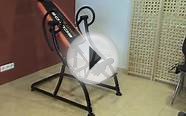 LUXURY INVERSION ECO DE ECO 848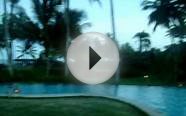 KIAROA ECO LUXURY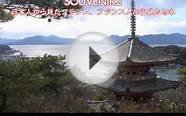 ECO-LUXURYへようこそ
BUDDHA ENLIGHTENED QUOTE PEN - "All That We Are Is the Result of What We Have Thought." - Eco Friendly Tree Free Bamboo - Buddhist Buddhism Yoga Meditation Spirituality Gifts
Art and Craft Supply (Ezekiel Gift Co.)
Enlightened inspirational quote pen, engraved with the wisdom of the Buddha
This famous quote about karma is taken from the Dhammapada:ALL THAT WE ARE IS THE RESULT OF WHAT WE HAVE THOUGHT.
Made from eco-friendly, tree free bamboo!
Pen size: 5.5 long; Twist action ballpoint with black ink
Due to variations in the natural bamboo materials, each piece is unique; Exact shade of the bamboo & engraving varies slightly
Bath Letters And Numbers With Bath Toys Organizer by Freddie and Sebbie - Luxury 36 Piece Set of Bath Foam Letters and Numbers With It's Own Bath Toy Organizer - Great Baby Shower Gift - Perfect Way To Store Bath Toys While They Dry - Teach Your Child To Spell And Count With These Bath Foam Letters and Numbers - Stick To Baths And Walls Tiles When Wet - Protect Your Investment
Baby Product (Freddie and Sebbie)
★ #1 TOP RATED BATH FOAM LETTERS AND NUMBERS ON AMAZON★ PLUS FREE SHIPPING
★ Are You Stuck and Looking For GIFT IDEAS, TOP RATED, MOST WISHED FOR and BEST SELLERS on Amazon Then These Luxury 36 Piece BATH FOAM LETTERS AND NUMBERS With Bath...
★ 100% BPA FREE, PHTHALATE FREE and LEAD FREE - Makes Great Toys For Preschool, Pre-Kindergarten, Baby & Toddler - Made Of High Quality, Eco-Friendly - Safe...
★ Bath Mesh Bag Ideal For Holding Bath Toys Or A Great Bath Toy Organizer - Perfect Way To Store Bath Toys While They Dry - Teach Your Child To Spell And Count With...
★ BATH FOAM LETTERS AND NUMBERS Comes With a FREE NO-HASSLE GUARANTEE! ★ Don t Bother looking For Cheap and Nasty BATH FOAM LETTERS AND NUMBERS Which Don t Last...
Iphone 5/5s Case Cover The Riddler Case - Eco-friendly Packaging


Wireless (KimberlyMTaylor)




Advanced tpu material is light weight, strong and flexible.
The low profile construction makes this the slimmest tpu iphone 5/5s case on the market case.
Color: optional,as pictures show
Material: tpc
Friendly and hot selling.

Personalized Eco-Luxury Inspire Set of 6


Beauty (Carved Solutions)




Six Personalized Eco-Luxury Soaps carved to your desire!
PERSONALIZATION INFORMATION: Once you have added this item to your shopping cart, check off the box that says This is a gift .
When you continue to checkout, it will bring you to a page called Select Gift Options . Here, check the box saying Include a free personalized gift message .
In this box please indicate if you would like a single initial (1st image), a monogram (2nd image), or a name (3rd image), and what the initial or monogram is, in...
Please Note that your customization applies to all six soaps - that is, each bar will have the same lettering and font. They will be identical.

Guqitianlun Ladies' Peep Toe Platform Chunky Heel Sandals Pumps(7.5 B(M)US, Black)


Shoes




Synthetic sole
Imported
Strap ankle,buckle
Peep toe
Face shaped Studded,chunky heel