What is luxury travel?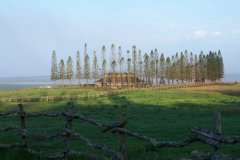 Nomads, backpackers, flash packers, DINKs, family travelers, GLBT travel, solo travel, multigenerational travel, agritravel, ecotravel, sustainable travel, voluntourism – these are just some of the many different phrases we use to describe a rich variety of different travel styles. One of the oldest terms is also perhaps one of the least understood, luxury travel.
What is luxury travel?
Like most things in life luxury travel is open to a certain level of subjectivity, but to twist a quote from the great US Supreme Court Justice Potter Stewart, I know it when I see it. I used to think that it was just a certain level of grandeur; one thinks of massive hotel lobbies and rooms designed with a flair of style and elegance. But as I get older and frankly experience more luxury travel, I've come to realize that it in fact is much more than just the aesthetics.
That's not to say they aren't important, of course they are. One might even say luxury hotel aesthetics are critical. But they are also easy. If one has the right idea, right amount of money and right location, a gorgeous hotel can be created. But what really sets the luxury hotel apart from the rest is the service and attention to detail.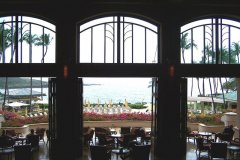 I put the question of what defines a luxury travel experience to my Facebook fans and my favorite definition came from Christina who's also the owner of . In her words luxury travel is, "having your needs taken care of before you even know they're there. Having experiences that go above and beyond what you would be able to do on your own."
I think that this is the perfect way to describe the unique combination of luxury facilities with unparalleled customer service. The two must coexist in order to create the true luxury travel experience, as best seen in my trip to the
Four Seasons Lanai
Lanai is the smallest of the visited Hawaiian islands, located a short ferry ride from Maui and within sight of nearby Molokai. There are three hotels on this enchanting island, two of which are Four Seasons properties: Four Seasons Lodge at Koele and Four Seasons Manele Bay. Both are completely different in their style and offerings, but share the same attention to detail and service that make all Four Seasons properties true luxury offerings.
I could go on about how beautiful the properties are, how the staff was always smiling and helpful – heck, I even loved the L'Occitane bath products. But an episode that transpired the first night of our trip to the Four Seasons Manele Bay highlights what I mean when I say that luxury travel depends on going above and beyond.
It was late by the time we landed on the puddle jumper from Honolulu to Lanai City. Puddle jumper is putting it nicely actually, it was more like a minivan with wings; the pilot got in and out through his own driver's door. The resort shuttle van met us at what must be one of the smallest airports in the world, and we made the short drive to Manele Bay.
Like many visitors to Lanai, we had decided to split our time between the two Four Seasons properties. It's a great way to experience the two very different sides of the island. Desperately in need of a tropical paradise though, Manele Bay was first.
✔
Mercedes wallpapers
all models.
You might also like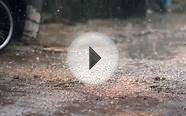 What is it like to fly British Airways? - More Time to Travel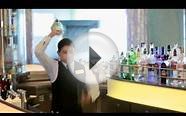 What is Modern Luxury? Central Travel and Celebrity ...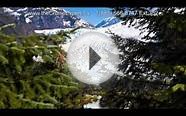 Luxury Travel
Popular Q&A
Help! What luxury travel bag to buy? | Yahoo Answers
Samsonite makes really great bags - they have been around forever. But, if you are looking for luxury (meaning quality and leather) 150 limits your choices : ( Have you considered non-leather from their luggage line? Also, Liucia is a great line that offers very reasonable prices. I don't have this bag but I do own another Liucia that I love and this looks like a good luxury choice