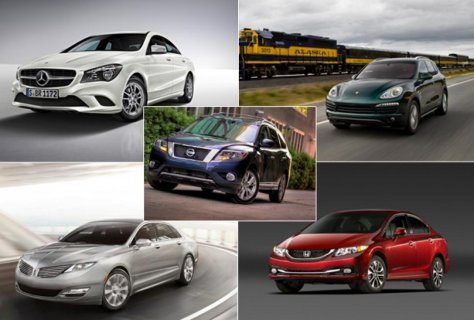 What luxury car should I buy?
The rather cool idea of taking delivery of your European car in, well, Europe, has its roots in the 1950s, when U.S. servicemen (was Elvis Presley among them?) brought some exotic and sporty vehicles back from their tours of duty. Sensing an opportunity, Mercedes, Volvo, Saab and others launched formal programs that really took off in the 1960s.
The option of being handed the keys in Munich, Ingolstadt, Sindelfingen or Gothenburg instead of at the local dealer is still around, and although not as well known as it was 50 years ago it's a better deal than ever. The euro is worth only a little more than a dollar, and you can attach a low-cost vacation—with no need for an expensive rental car—on the tail end of the delivery. Finally, you drop your car off for shipping (arranged by the automaker), and 10 to 13 weeks later it's in the U.S.
According to Sam Abuelsamid, a senior research analyst at Navigant Research, "Most of these programs are a really good deal, especially because of the dollar's strength against the euro. If you are a fan of the brand that you're buying, taking delivery means you will have a great opportunity to visit the factory for a tour or see the brand's museum. You may even be able to see your own car being assembled if you can time it right."
Carmakers sweeten the deal with discounts. Stephen Williams of Queens could have picked up his BMW 128i at his local dealership on Long Island for $35, 250, but the European price was only $31, 695. "I was treated like royalty the day I was in Munich, " Mr. Williams said. "Buffet breakfast and a voucher for lunch."
Mercedes offers up to 7 percent off the car's manufacturer's suggested retail price (MSRP), BMW 7.3 to 7.4 percent and Audi up to 5 percent.
Mr. Williams had to buy airplane tickets to pick up his BMW, but even that would have been waived had he instead purchased a Volvo—the company throws in a pair of free round-trip airplane tickets to Gothenburg, Sweden's second-largest city. Volvo's discount is 1 to 2 percent off the MSRP, and the deal also includes waived destination charges. The latter perk is echoed by some other manufacturers, amounting to a $945 to $995 value in Volvo's case. "I believe Volvo may be the only brand to offer such a comprehensive package, " said spokesman Russell Datz.
The purchase price windfalls are great, but savvy buyers might be able to negotiate similar discounts at their local dealer. Mr. Williams says the real savings from overseas delivery are realized if you plan a European vacation after picking up the car. "Renting a 3-Series in Europe for two weeks would run into the hundreds, if not thousands, of dollars, " he said. "Any BMW salesman over there will tell you that's the main attraction."
Jack Nerad, executive market analyst at Kelley Blue Book, agrees. "I'm a big fan of European delivery programs, especially with the price of rental cars in Europe being through the roof, " he said. Renting a BMW 3-Series from Auto Europe at Stuttgart airport and keeping it for two weeks would cost $937.08 at the inclusive rate, according to an online quote.
✔
Mercedes wallpapers
all models.
You might also like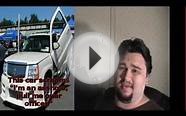 Ask a Mobster - What Car Should I Buy?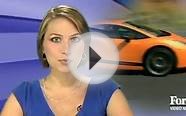 Luxury Car Clubs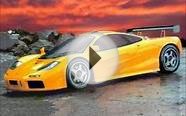 WHAT CAR SHOULD I BUY
Side Windshield Luxury Edition Decal Fits Chevy Gmc Dodge Ford Honda Nissan


Automotive Parts and Accessories (JustDecalIt)




WARNING: THIS ITEM DOES NOT INCLUDE A BACKGROUND, IT IS ONLY THE CUT TEXT, THE BACKGROUND WILL BE WHAT YOU APPLY IT ON. MAKE SURE TO MEASURE THE AREA YOU ARE GOING...
Make your car stand out by applying on your own custom vinyl decal onto your windshield or any flat smooth surface! Most people use them for the side of their windshields...
What you get: ONE custom made decal you can stick on the side of your windshield or any smooth surface! . You pick the color!Default size is 18 (L) x 2 (H) [18...
If no color is provided within 24 hours the default color of red will be sent.
What not to expect: This is a cut-out vinyl decal, like a sticker but without the square background. Please do not expect these to come with a background, it will...