What luxury sedan should I buy?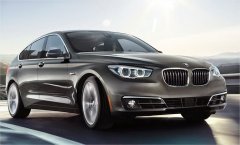 What is the best full size luxury sedan for 2015? It's now the turn! Below are the top 5 of the best luxury full-size sedans in 2015.
More options on 2015 Sedans: Luxury Compact | Luxury Midsize
1) 2015 BMW 5 Series
2015 BMW 5 Series
Nothing more qualified than BMW's sedan lineup, as almost all of its sedans are constructed with in leading specs. The 2015 5 Series simply got slight changes, and yet its significant fuel economy improvements as well as abundant features and technologies put the car as the best among the class. Indeed, it's not a ridiculous thing to come with undoubtful excellence after 40 years working. The available packages include 528i Sedan with 240 horsepower, 528i xDrive Sedan with the same power and 535i Sedan with higher power of 300 horsepower. Talking about pricing the 2015 5 Series costs you around , 900 for the base models.
2) 2015 Cadillac CTS V Sport
2015 Cadillac CTS V Sport
This top GM's car received a few changes and refinements for the 2015 models, ranging from the LED headlights and the extra light doors to more capable engines. Just say nothing less concerning its elegant style. The CTS V can be the lightest big sedan with RWD mode. In fact, for the 2015 variants it lost weight up to 240 pounds making the car even lighter than the old version. Don't miss the upcoming 2016 CTS V coming all new.
3) 2015 Lexus GS 350
2015 Lexus GS 350
In addition to its top luxury midsize IS 350, in different class now you have the 2015 GS 350. The key refreshments for the 2015 model year is focused on steering capability and refined personal features with current technology systems. It's sturdy, stylish big sedan serving owners over its aggressive but smooth V6 engine performance. While the car costs consumers $38, 600 - just slightly lower than the 5 Series.
4) 2015 Audi A6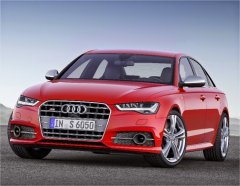 2015 Audi A6
Buyers won't lack amenities when it comes to the Audi A6, specially for the 2015 model year which received much refinements - it's one of the most a well-to-do luxury big sedans around. The LED headlights truly makes the car more aggressive than others. You can pick one of the 3 optional engines including a Turbocharged TFSI (252 horsepower), a TFSI V6 (333 horsepower) or the powerful TDI Diesel. We should make a big notice that the Diesel engine here performs respectable fuel efficiency. Apart from its "Ough" prices, you will hardly be upset since the 2015 Audi A6 gives anything you want from a luxury full-size car.
✔
Mercedes wallpapers
all models.
You might also like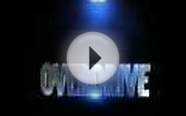 VW Vento vs Honda City: Which petrol sedan should you buy?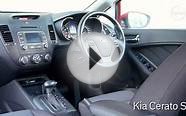 What Small Sedan Should You Buy? | 7 Car Comparison 2014 ...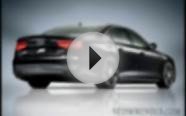 Luxury Sedan Cars
Popular Q&A
Luxury as a Noun
A luxury is something that you do not really need to live or survive, but is enjoyable, nice, or relaxing to have. For example, it would be a luxury to go on a vacation to Hawaii.
The Word Luxury
The word ''luxury''refers to products or services of a very high standard. It is often used to describe something extraneous or expensive, usually something that many people do not have, and use for leisure time. In cars, examples of luxurious car manufacturers are: Aston-Martin, Peugot, Cadillac, Porsche, and Audi.
Researchers agree that luxury goods are conducive to pleasu…
Luxuries:1:something that is an indulgence rather than a necessity; 2:the quality possessed by something that is excessively expensive; 3:wealth as evidenced by sumptuous living.
What does luxurious mean?
Luxurious means rich and superior in quality. !