2013 latest luxury cars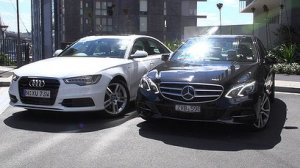 A frugal diesel-hybrid brings environmental credentials to Mercedes-Benz's classy E-Class for Car of the Year in 2013.
PT2M32S 620 349
Finalist: Audi A6 3.0 TDI
When it comes to a luxury car, there are certain things buyers naturally expect: exceptional quality and refinement, more than adequate performance, a long list of equipment, comfort and, to some degree, style.
Both of our contenders for the Best Luxury Car Over $80, 000 – the defending champion, Audi's A6 3.0-litre TDI and the updated Mercedes-Benz E-Class in E300 Hybrid guise - have all of those attributes covered in spades.
Separating their individual strengths to determine a winner was an extremely tough exercise, creating plenty of debate among the judges in regards to how much emphasis luxury car buyers place on economy over performance, tradition over style and technology over value.
Both are brilliant cars and reach maximum points all of our judging criteria from slightly different directions. The fact that, like last year, the final result was decided by a close vote is an indication of how competitive this segment is.
The Audi has won this title for the last two years on the strength of its frugal yet gutsy 3.0-litre turbo diesel V6, faultless build quality and decent equipment levels and this year we decided to assist its defence by stepping up the ladder to the even more powerful bi-turbo version of the same engine.
Its maximum power output of 230kW may seem adequate enough on paper, but the fact it delivers a V8-rivalling surge of torque – with 650Nm available between 1450-2800rpm – ensures the A6 is a sleeper when it comes to outright performance.
That wasn't lost on the judges either.
"What an awesome engine, " said one.
"It offers the best of both worlds; the economy of a small car with the performance of a much larger car, " added another.
While most appreciated its tidal wave of torque, one wasn't quite as convinced by its power delivery.
"Its acceleration is effortlessly brilliant when the turbos are already on-boost, but it comes on so strong, and the auto is a bit slow to react, that it feels like it takes a while to react, " said one judge.
Comments about its ride quality also varied from "nice and comfortable" to a "bit choppy over rough surfaces" while most agreed its steering felt too artificial even though it displayed safe and predictable handling attributes thanks to its all-wheel drive transmission.
None of the judges could fault its cabin in terms of luxury, space, high-tech features and its more progressive design.
But the Mercedes-Benz E300 Hybrid has stolen the A6's crown in this contest.
While its basic underpinnings are older than the A6, the E-Class has always been at the pinnacle of its class for comfort, refinement and dynamics.
The refreshed sedan introduced this year takes it even further and finally introduces the German car maker's first hybrid-powered vehicle to Australia and the first car to offering semi-autonomous driving functions.
✔
Mercedes wallpapers
all models.
You might also like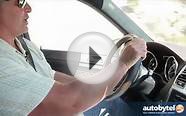 2013 Mercedes-Benz GL450 Test Drive & Luxury SUV Video Review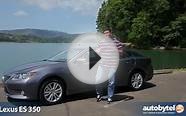 2013 Lexus Es 350 Luxury Car Video Review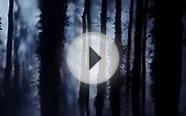 Rolls Royce Wraith Luxury Coupe Car 2013 New Launched Car ...
High-necked the spring models long-sleeved wedding spring of 2013 Latest wedding luxury wedding pregnant women can wear in spring and autumn cotton wedding
Car Audio or Theater (RTHMVRREOHHG)
USB Charger - WAWO 33W 6 Ports USB Desktop Rapid Charger Station Travel Power Adapter USB Charger Hub for iPhone 6 , 5, 5S, 5C, iPad Air, iPad Mini, Galaxy S5, S4, Note 2,3,4, HTC One M7, M8, Nexus, Samsung Galaxy Tab 3, Tab 4, Kindle Fire and Much More (Black)
Wireless (SEENDA)
Charge up to 6 devices at the same time
Varity of output charging network can be recognized
Smart regulate power,overcurrent / overvoltage / short-circuit protection
AC 90-240V input voltage ideal for international travel
Design according to FCC / CE / UL / 3C /ROHS certification
DURAGADGET Purple Genuine Second Class Leather Case & Cover With Flip Stand For Amazon's New Kindle Paperwhite, Wi-Fi, 6" (Latest Generation, October 2012) + BONUS Car Charger & All-New Kindle Paperwhite (October 2013)


CE (DURAGADGET)




Soft genuine second class purple leather exterior gives aesthetic appeal and protects your Kindle whilst the PU Leather interior adds strength and durability to...
Cut outs for all buttons and portss - no need to remove your Kindle to use it
Built-in multi-angle stand function allows you to read at your preferred angle without having to hold the device - ideal for the train, dining table or on your lap!
Small lightweight design adds no extra burden when carrying your new Kindle around
Included is a BONUS car charger

iGadgitz Purple with White Polka Dots PU Leather Case Cover for Amazon Kindle Paperwhite 2014 2013 2012 With Sleep/Wake Function & Integrated Hand Strap


CE (iGadgitz)




iGadgitz unique PU Leather case for the Kindle Paperwhite 2014 2013 2012 with anti-stain microfibre inner.
Offers an easy aess portrait stand position, simply unclip the device from the bottom clasps
Integrates ErgoY shaped elasticated hand strap to enable a more comfortable reading mode
Our mm design conceals an elastic pull tab to secure your device firmly into the hand-held position
Sleep/Wake technology utilises magnets to align the front cover securely & put your Kindle to sleep

Vogue Shop Ipad Air Case, Ipad Air Case Cover - Ipad 5 Shock-absorption / Impact Resistant Hybrid Dual Layer Armor Defender Protective Case Cover with Built-in Kickstand for Apple Ipad Air 5th Gen 2013 (Three Month Warranty) (Gift for Screen Protector Film and Clean Cloth) (ipad air red)


Office Product (vogue shop 360 degree rotating 360 rotating and case and keyboard and screen protector and stand and stylus anti shock apple apple leather bag batman belkin best seller black bling blue book brown by apple camo case case with keyboard caseology cat chevron clear clear back coach colorful cover cute dachshund dandelion denim designer devicewear disney doctor who dog durable elephant fabric finite floral flowers folding folio for girl for girls for kids for men for women frozen gel giraffe girl girls girly glitter gold gray green gucci hand strap handle hard hard shell harry potter heavy duty hello kitty holder horse iblason i-blason ihome in pink incase incipio india invellop invision kate spade kavaj key board keyboard keyboard logitech keypad khomo kickstand kids kids proof leather leather black leopard life proof lifeproof lightweight logitech logitech hinge louis vuitton magnetic mickey mouse military minecraft mini minion mint green model a1474 mojo moko moshi nature navy navy blue neon new york nfl notebook only only orange origami original otter otter box otterbox owl owls turquoise paris pelican pink poetic polka dot prime protective protector purple red retro roocase rotate rotating rotating 360 rubber rubberized rugged screen screen protector silicone silver slim slim wake sleep smart snugg speck stand stand shock stm targus teal thin tiffany blue totoro tpu transparent tree turquoise ulak ultra slim vera bradley vintage waterproof white with hand strap with handle with keyboard with keypad with screen protector with stand with strap with stylus with stylus holder yellow zagg zebra bag butterfly brown cover clear cute camo chevron coach cat corner protection crown disney designer devicewear defender design durable drop proof doctor who damask esr elephant eiffel tower e lv esr yippee elago elv ear e lv cover for kids for girls fintie floral folio for women for boys flower for kids kidbox gold griffin green girly glitter gumdrop giraffe griffin survivor girl)




Dual Layer Kick Stand Armored Hybrid Case specifically designed for Apple iPad Air iPad 5( 5th Gen, 2013 release) with precise cut-outs and openings for easy access...
Shock absorbing design engineered to absorb, evenly distribute and circulate the impacts into the bumper
Premium coating for a soft feeling texture (Outer Hard Core Case + Soft TPU Finish Inner Case)
Slim, thin, and sturdy kick stand is built in so that you can prop up your phone anytime, anywhere, for comfortable viewing angle. Quick and simple snap-on shell...
100% brand new. Designed for Apple iPad Air iPad 5 (Latest 5th Generation), Camera hole cutout on the back and full access to all iPad Air ports / connections