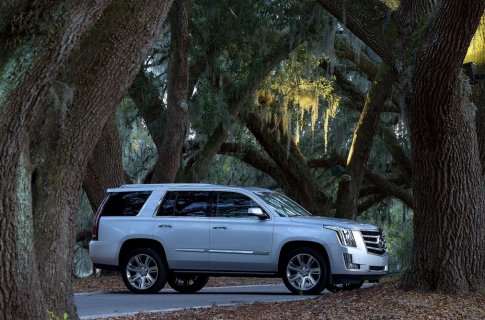 2014 luxury car sales in US
The race for the top in U.S. luxury car sales was won by BMW in 2014. The automaker reported on Monday that it sold 339, 738 BMW-branded vehicles last year. Second-place went to Mercedes-Benz, with total sales of 330, 391 in 2014. Compared with 2013, BMW sales rose 9.8% and Mercedes sales rose 5.7%.
In the month of December, BMW sold 41, 526 units, not including its MINI brand, compared with 34, 009 unit sales for Mercedes, not including the company's Sprinter vans and smart cars. The December push by BMW hiked sales about 11% year-over-year for the month, while Mercedes sales rose just 3% in December.
Mercedes outsold BMW in the full-size and compact SUV and crossover classes. The BMW X-class sold a total of 87, 460 in 2014, up 15% compared with 2014. Mercedes sold more than 118, 000 comparable vehicles in the year, for an increase of around 11%.
Mercedes nearly doubled sales of its entry-level CLA-class cars to 27, 365 units for the year and also nearly doubled sales of its S-class sports car to more than 25, 000 units. But the CLA-class may have poached sales from the pricier C-class cars, which dropped 15% or about 13, 000 units. The high-end E-class also lost sales, down nearly 5% or more than 3, 000 units.
BMW also lost sales at the higher end of its price range, with 6- and 7-Series sales down 11.4% and 10.9%, respectively. The 3- and 4-Series cars got a boost of 19%, compared with 2013.
Overall, BMW sold 252, 278 passenger cars in 2014, compared with around 212, 000 passenger car sales at Mercedes. The market for luxury SUVs, compact SUVs and crossovers was strong in 2014, but not strong enough for Mercedes to overcome a deficit of 40, 000 sales of passenger cars.
Among other luxury carmakers, Audi also reported on Monday that it sold 182, 011 units in the United States in 2014, up 15.2% compared with 2013.
General Motors Corp. (NYSE: GM) reported that U.S. sales of its Cadillac luxury models came to 170, 050 units in 2014, down 6.5% compared with 2013. Cadillac sales rose 47% in China, however, and worldwide sales rose 5.2%.
Ford Motor Co. (NYSE: F) also reported full-year U.S. sales of 94, 474 for its Lincoln brand, a rise of 15.6% compared with 2013. The company's SUVs saw a 35.7% sales jump year-over-year.
✔
Mercedes wallpapers
all models.
You might also like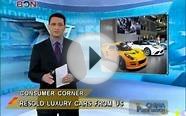 Resold luxury cars from the US - China Price Watch ...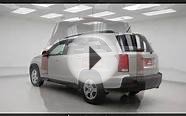 2007 Suzuki XL7 Luxury Used Cars - Kerrville,Texas - 2014 ...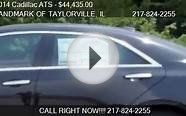 2014 Cadillac ATS Luxury - for sale in Taylorville, IL 62568
Ancerson New Eye-catching Golden White Silvery Pumpkin Car Cloth Skirt Ballerina Girl Pearls Rose Camellia Blossoms 3D Handmade Luxury Glitter Crystal Diamond Rhinestones Hard Back Case Cover for HTC One M8 (Model 2014)----Free with a Red Stylus Touchscreen Pen and a 3.5mm Universal Lovely Silvery Flower Blue Panda Pendant Bling Crystal Diamond Rhinestones Dust Plug - Retail Package (Transparent Clear Case)
Wireless (Ancerson)
We send items from China by USPS with Tracking Number, the package usually takes 7 to 24 days to arrive, please be patient for your order!
If you have any problems, please just feel free to contact us by email firstly, we will try our best to help you and offer you the best service!
100% brand new and fashionable design case for HTC One M8 (Model 2014).
Unique design allows easy access to all buttons.
Easy snap on/off design require no tools.
Note 4 Case,Vogue Shop Note 4 Wallet Case [Book Fold] Leather Galaxy Note 4 Cover [Flip Cover] with Foldable Stand, Pockets for ID, Credit Cards - Black Flip Case for Samsung Note 4 .Protective Samsung Galaxy Note 4 PU Leather Wallet Case with Foldable Kickstand and HD Screen Protector for Galaxy Note 4 Folio with Stand All-around TPU Inner Case and Snap Button Closure Stylish Pattern Design for Note 4 (Vogue shop-Eiffel Tower)


Wireless (.welcome you to our shop please email us about any query. holster belt clip camo combo seidio hard hard verizon flower orange headphones microphone hdmi cable oem holder fm transmitter car in incipio dualpro international version lte arabic blason iblason iloome tempered white wristlet spigen t mobile dual sim sm n910w8 lifeproof pouch metal metal memory card 128 128gb metro pcs mount no contract contract sprint att at&t new trent york orleans saints silver rangers otter box defender commuter red symmetry armor armour decal green preserver realtree skin supcase zebra use protective protective detroit aluminum butterfly bow clear cell diamond floyd rubber sparkle skull speck qi wireless receiver nfc plate quick 2.0 pack music refurbished refurbished without replacement sm-n910c lcd rugged bundle rapid cord alpha lens protection tips stylus nibs grip ringke matte neo tough air cushion extended mint perfect fit ultra ultra capsule digitizer flexible mirror kit kit original tech zagg used locked prepaid t-mobile tablet 7 10.1 8.0 8.o 10in thin thin boost uag unlock sale usb 10ft storage verus iron anchor doctor who girls women men hello kitty leopard outer slot strap zipper pad dock module watches cameras watch on tv ballistic korea friendly invisibleshield door extender wall anker 10 ft adaptive fast batteries charging light up inch 8 n910a at&t & wood colors frame braided retractable by kate spade peace sign guard bundles cd adapter station assembly edge edge hyperion earbuds earbuds mics desk mophie mophie juice mini sd mont blanc series outter outter symetry charge sonix platinum aqua cupcakes elephant at&t cellular fur tip replacements bodyguardz privacy icarez at&t betty boop gucci brown luxury diamonds butterflies chain authentic ep-ta20jwe port r set armbandcell phones accessories phone holsters clips accessory kits flip wallet armbands battery charger sleeves waterproof cases phones)




Two Protective Layers - The Interior TPU Case and the Front Flip Cover
Foldable Stand Accessory for immersive Video Experience and Hands-Free Video Chat
Folio Case style with Built-in Slots for Credit Cards (2 slots)and a Pocket for Cash
Made of high quality PU leather+Magnetic Flip design.Specifically made for Note 4 2014 Release, Easy access to all ports and controls .Precise openings allow direct...
Designed specifically for Galaxy Note 4 to fit like a glove and obstruct nothing,Protects your Galaxy Note 4 against scratches, dirt, bumps and dust and daily wear...
Popular Q&A
What are the top 5 luxury cars in the US?
The top 5 cars are as follows: Acura TL 2. Acura TSX 3. Audi A4 4. BMW 3 Series 5. BMW Z4, this is the top 5 luxury cars under 35,000 dollars.