2014 luxury cars under $50,000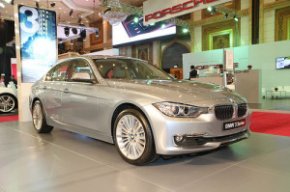 Introduction
Our readers in San Diego know that the range of car prices is huge. Go to a Lexus or Mercedes-Benz dealership and you'll find vehicles priced well over $100, 000, while right down the road you have a Honda dealership that will sell you a new car for $11, 000. The average American spends around $30, 000 on their car, but if you're willing to go a little higher, the $40-$50k range is, in our opinion, one of the most competitive areas of the market today, and one where you can pick up some incredible deals.
We've done our research and come up with a few of the most luxurious new vehicles within the aforementioned price range of $40-$50k. We also looked at cars that were slightly less than this, but with the right trims, quickly became performance vehicles with feisty engines and top-of-the-line leather interiors. That said, let's get down to business. We hope you enjoy the lineup!
Vehicle #1: Porsche Cayenne
Coming in at just around $49, 000, this is the most expensive vehicle on our list, and well it should be. The Porsche Cayenne's base model is one of the finest examples of crossover luxury currently on the market. Smooth handling, stylish comfort, and fast acceleration are all standard here. Another notable feature: the Cayenne will now have a diesel model in 2013, giving it excellent fuel economy, especially on the highway. While the turbodiesel engine will cost a bit extra, the base engine still gets a roaring 300 horsepower with its 3.6-liter V-6 engine.
Vehicle #2: Audi A6
The Audi A6 still remains the most sought-after vehicle (on Google, that is), and beginning at around $42, 200, it is reasonably priced for a top-quality luxury vehicle. Sure, the extras will start to add up, but even fully maxed out it will only just hit $50k.
People love the A6 because it is remarkably similar to the Audi A8 models, and even some of the materials are the same. The leather, the trims, and the features list (including a touchscreen, navigation, and a wireless hotspot), are all good reasons to want to buy the A6.
Vehicle #3: BMW 3 Series
For the longest time the BMW 3 Series has been the entry point for luxury seekers in the sport sedan market. This is in part due to a fully-turbocharged 4-cylinder lineup, where even the base engine gets a speedy 240 horsepower engine.
✔
Mercedes wallpapers
all models.
You might also like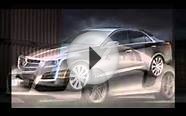 Best Luxury Sports Cars 2014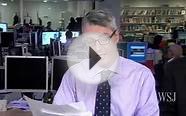 Chrysler Revs Up True Luxury for Under $50,000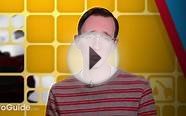 Top 10 Fun Cars Under $50,000
OkuTech for Volkswagen VW 3D Full Surrounded Floor Mats & Car Mats New Generation Ultimate Custom Fit Luxury Floor Liner (Black Red Line) (Volkswagen Passat (2011-2014))
Automotive Parts and Accessories (OkuTech)
OkuTech is a Great Seller of Luxury Ultimate Full Surrounded Custom Fit Car Floor Mats On Amazon Marketplace
Custom Fit Your Car: Every Model, Every Age Has A Specialized Mats. When You Place An Order, Please Send A Message To Tell Us The Age And Model of Your Car
Green And Safe, No Smell, Can Not Miss The Perfect Ultimate Luxury Full Surrounded Custom Fit Car Floor Mats, Immediately Buy A Set for Your Car
OkuTech Custom Fit Full Surrounded floor Mats is guaranteed against faulty materials and workmanship for a period of three years from the date of purchase. Exclusions...
OkuTech: Standing In The First Line of Aesthetic Luxury, The Luxury Brand of Car Floor Mats, 4S Shop Specifically for Floor Mats, The Preferred High-end Automotive...
Universal Fit For Luxury Executive Coupe / Sedan / Hatchback Car (Usually Length Of Car Not Exceeding More Than 5300mm)4 LAYER UNIVERSAL WATERPROOF CAR COVER+MIRROR POCKET W/LIFE WARRANTY
Automotive Parts and Accessories (R&L Racing)
Waterproof , Durable Layers Offering Ultra Protection From All Of The Elements, Safe To Use In All Types Of Weather Conditions
UV Resistant Material For Maximum Sun And Heat Protection, Protects Against Extreme Condition Of Rain, Snow And Heat
Prevents Damage From Acid Rain, Dust, Smog, Tree Sap, Bird Dropping & Pollutants. Soft Cushion Fabric To Protect Your Vehicle s Exterior Finish
Made of Coverguard, Triguard and Coverbond 4 materials
Especially designed to fit vehicles within a definite size range.Elastic Bottom Hems To Provide A Secure & Tight Fit. Comes With Mirror Pockets, Easy Installation
OxGord® 4pc Full Set Heavy Duty "DELUXE" Carpet Floor Mats, Universal Fit Mat for Car, SUV, Van & Trucks - Front & Rear, Driver & Passenger Seat (Black)


Automotive Parts and Accessories (OxGord)




Buy a Trusted Brand Name - OxGord® is the #1 Top Rated by Consumers when it comes to Automotive Part & Accessories
Simple to Install. Premium Needle Punch Carpet w/Heel Pad for a Professional Looking - Universal Fit Makes it a Perfect Choice for Many Vehicles
Provides a Convenient Way to Change the Look of Most Cars, Trucks, Vans, & SUV Interiors - Helps Protect OEM Floor Mats or Disguise an Old One
Heavy Nibbed Backing to Keep Mats Securely in Place - Easy to Clean 100% Washable - All-Weather Protection Against Sleet, Ice, Snow, and Rain.
4pc Full Set Includes (2) Front Driver Side & Passenger Side Floor Mats, (2) Rear Driver Side & Passenger Side Floor Mats

iGadgitz Luxury "Vintage Collection" Folio Pink with White Polka Dots PU Leather Case Cover for HTC One M8 2014 with Multi-Angle Viewing Stand + Auto Sleep/Wake + Screen Protector


Wireless (iGadgitz)




iGadgitz custom-made flip cover for HTC One M8 2014 made from high quality, durable PU Leather.
Soft felt inner lining to protect your screen.
Custom cut outs for all the phone s features including charger and speaker.
Offers versatile stand positions in landscape mode. Supplied with stick-on screen protector for total protection to your device.

Garmin nüvi 2797LMT 7-Inch Portable Bluetooth Vehicle GPS with Lifetime Maps and Traffic


GPS or Navigation System (Garmin)




Easy-to-use touchscreen interface.
Garmin Real Directions with Garmin Real Voice guide using recognizable buildings and landmarks
PhotoReal and Bird s Eye junction views offer detailed images of junctions along your route, to ease the stress of merging on or off a roadway
Up Ahead displays nearby services info -including restaurants, stores, hospitals and fuel -alongside your map and updates as you drive your route
Smartphone Link is a free mobile app that connects your nüvi  with your iPhone® or Android(TM) smartphone. When paired, your nüvi can use your phone s existing data...
Popular Q&A
What is the fastest car for under 50 000?
the fastest cars under 50 grand would probably be the ford mustang gt500 or the new BMW 135i coupe