Car luxury accessories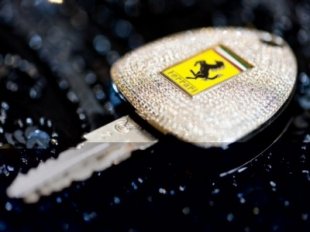 The world of luxurious cars is full of ravishing features and comforts derived from the most ravishing fantasies anyone can have about luxuries. We bring you a collection of best luxury car accessories to include some insanely expensive equipment in your best imaginations:
Diamond Encrusted Key- Ever imagined what it would be like to start your new car with a diamond encrusted key. Camael London can make it possible. If you don't like diamonds, you may go for any other gemstone you wish your key to be sparkling with. This is one of the perfect ways to let others known about the connoisseur hidden in you.

Diamond encrusted key

Rolls Royce Phantom Starlight Roof - Rolls Royce Phantom comes with a lieu of special features that includes the Moon Roof. A fascinating concept, it actually allows you to carry your own star studded sky wherever you go with a permission to touch them whenever you want. The luxury costs around $12000 under which a cluster of LED lights is installed to create an artificial sky.

Rolls royce phantom starlight roof

Mercedes CL Granite Trim – A very simple but classy design concept, its name has been included in best luxury car accessories list for its innovativeness. If you miss carrying your favorite rock texture on the roads, Mercedes can get it fixed for a price of $2650. A dashboard festooned with granite trims can definitely render an upbeat look to your luxury car.

Mercedes cl granite trim

Mayback Zeppelin Perfume Atomizer – They say that fragrances mark the biggest difference between insanely expensive and ordinary new cars. If you wish your million dollar car to carry its own signature smell, then Mayback Zeppelin Perfume Atomizer might be the best help. It intakes your most favored perfumes and keep releasing its waves in specific time intervals.

Mayback zeppelin perfume atomizer

Teak Hood Cover- A customized teak rear hood cover is enough to pronounce your refined and classy taste. Another special feature from Rolls Royce Phantom, it is available as customization features for coupes.
✔
Mercedes wallpapers
all models.
You might also like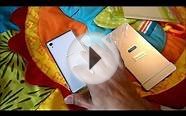 Sony Xperia Z2 Accessories - Luxury Metal Armor Back Case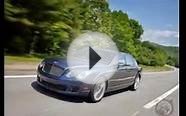 Expensive Luxury Cars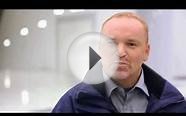 BMW M Parts Accessories Commercial - 2015 Luxury Cars TV HD
Car Organizer by Freddie and Sebbie - Luxury Car Seat Organizer - The Perfect Car Organizer For Kids Accessories, Ipad, Tablets, Toys, Sippy Cups, Water Bottle, Etc - Designed To Fit Most Vehicles With The Aid Of Adjustable Top Strap - Makes a Great Car Storage Organizer, Backseat Organizer or Driver Organizer - Protect Your Investment - Comes With A Lifetime Guarantee
Automotive Parts and Accessories (Freddie and Sebbie)
★ #1 TOP RATED CAR ORGANIZER ON AMAZON★ PLUS FREE SHIPPING
★ Are You Stuck and Looking For GIFT IDEAS, TOP RATED, MOST WISHED FOR and BEST SELLERS on Amazon Then This CAR ORGANIZER is a Must Have - Perfect Interior Accessories...
★ LUXURY CAR SEAT ORGANIZER - Car Seat Organizer, Auto Seat Back Organizer, Multi-Pocket Travel Storage Bag - Automotive Consoles & Organizers - Door & Seat...
★ GUARANTEED to Instantly Keep Your Car Organized, Clean And Protect Your Car Seats. Made to a Very High-Standard, Which Gives This Car Organizer a Super-Long Life...
★ CAR ORGANIZER Comes With a FREE NO-HASSLE GUARANTEE! ★ Don t Bother looking For Cheap and Nasty CAR ORGANIZER Which Don t Last ★ BUY WITH CONFIDENCE: We Have Thousands...